Announcement: As of June 15, 2022 we will no longer offer support for Microsoft Internet Explorer, as support for this browser is being discontinued by Microsoft.
Click here to learn more about our supported browsers.
Spring is in the air (in the northern hemisphere) and after a long winter buried under hats, coats, boots, and all the other sub-zero gear, we're feeling like it's time to show off a new look for spring. We've changed our look, while keeping the same easy-to-use interface and added some exciting new features that, like any wardrobe upgrade, will hopefully keep things feeling familiar but fresh.
ThoughtExchange version 5.8 is coming your way on the evening of Tuesday, April 12, 2021 at 8:00 PM Pacific Time (the software will be unavailable during this time). This update will include:
New and improved leader comments
Adding leader comments to thoughts is a great way to respond to and share relevant information with your participants, but we feel like the commenting feature has potential that goes far beyond that. We want comments to be a place to quickly jot down all of your insights, notes, ideas, reminders, potential follow-ups, etc.
With this update you'll be able to:
Choose to keep comments private and only visible to leaders or publish them for participants to see.

Add multiple comments to a single thought.

View all thoughts with comments and easily review them using the new Comments icon in the top right corner of the page.
It just might turn out to be the most productive comments section on the internet.
Click here for tips and tricks on leaving leader comments.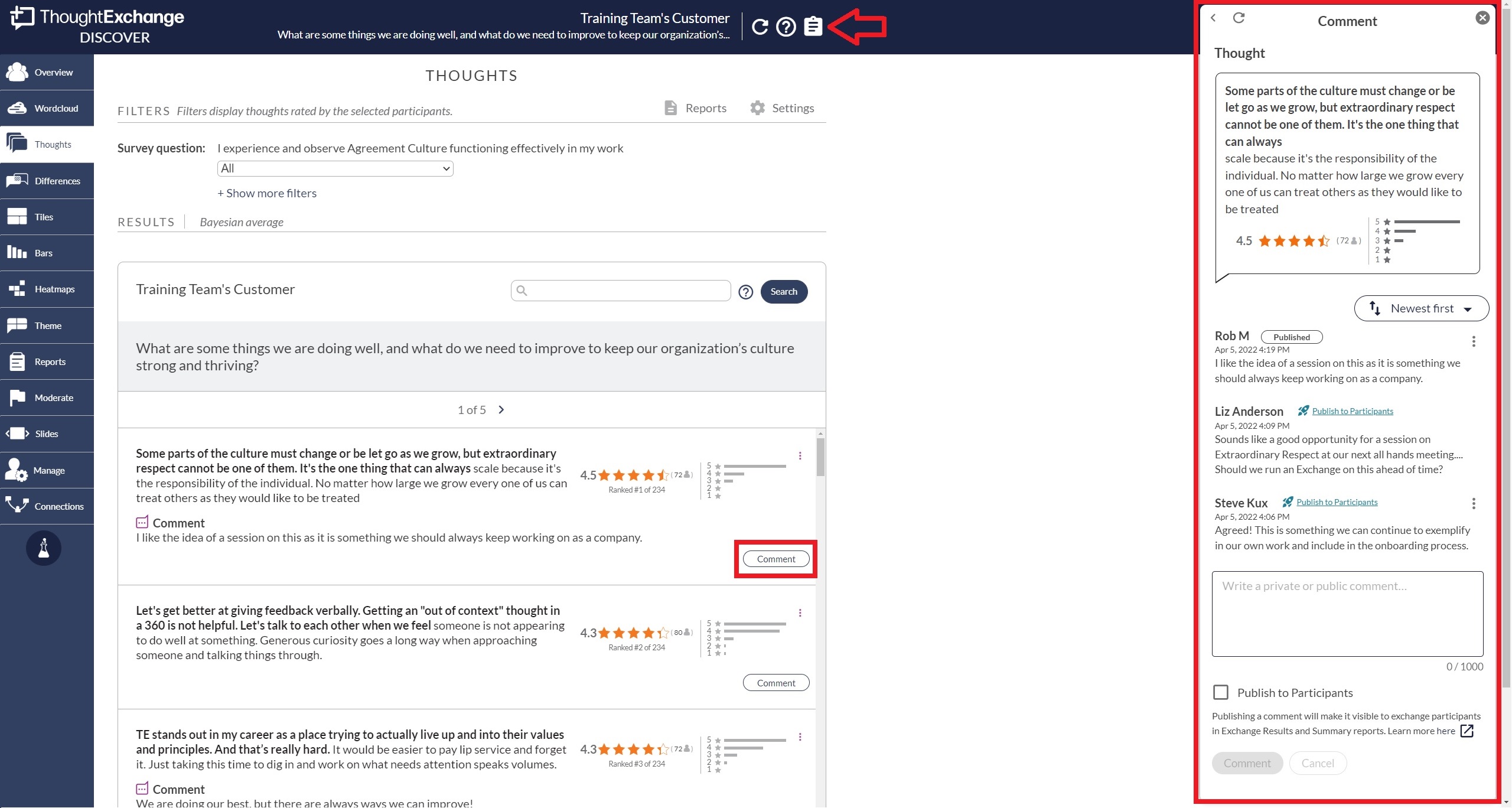 Participation Groups has moved
When creating an Exchange, you can now find Participation Groups under the Exchange Settings menu. We noticed that sometimes there was confusion on the difference between Participation Groups and Survey questions (read about the difference here) so with this move, you no longer have to worry about accidentally using Participation Groups.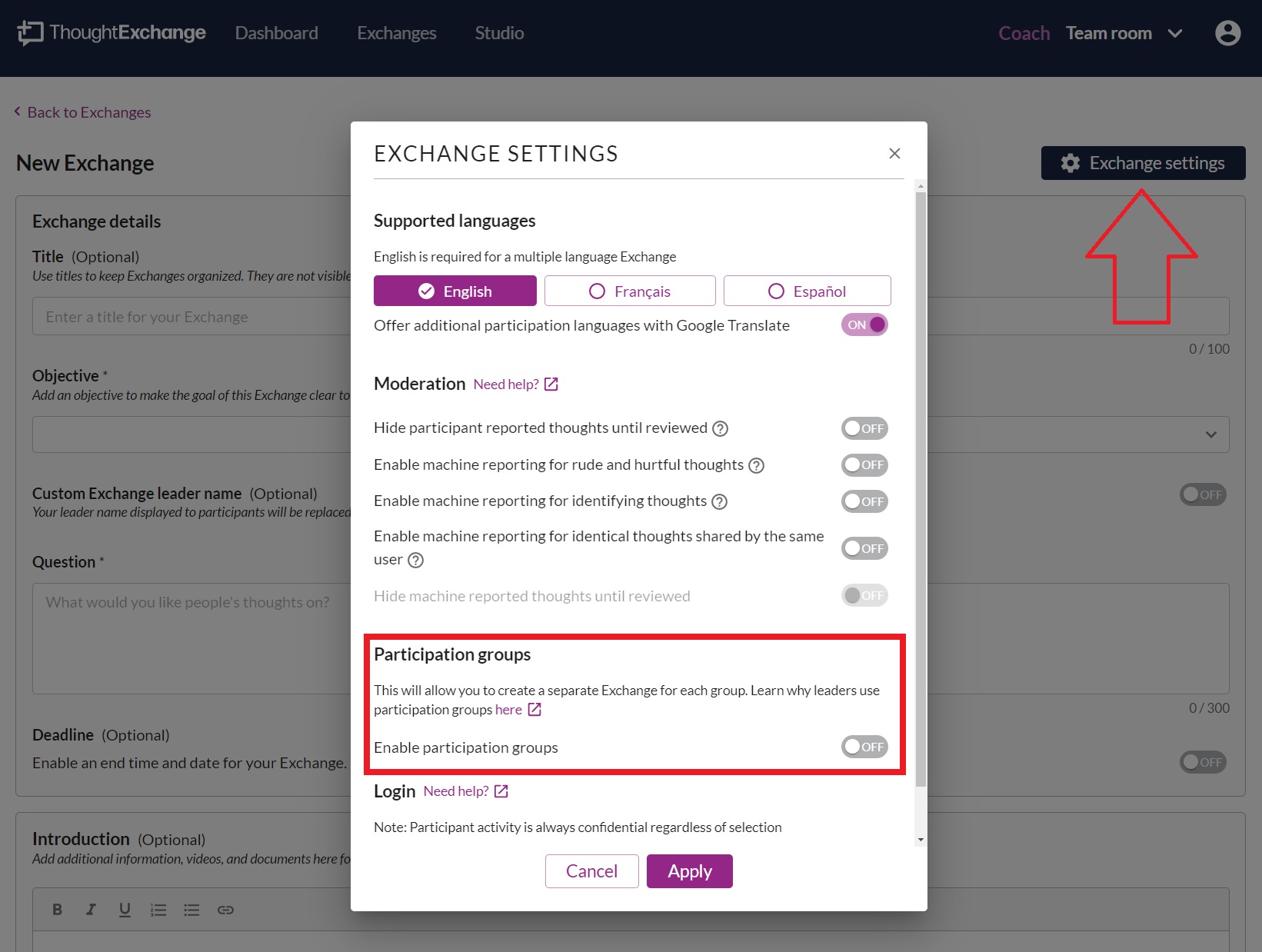 Check out our hip new style
The thing you will probably notice first about ThoughtExchange version 5.8 is the new look and feel in the Participant App, Presenter Mode, and the email notifications the software sends out. Functionally, everything should be right where you left it, but if any teenagers walk by while you're using the app they might give you a nod that lets you know you're using something that looks cool. And, really, isn't that what it's all about?
Participant View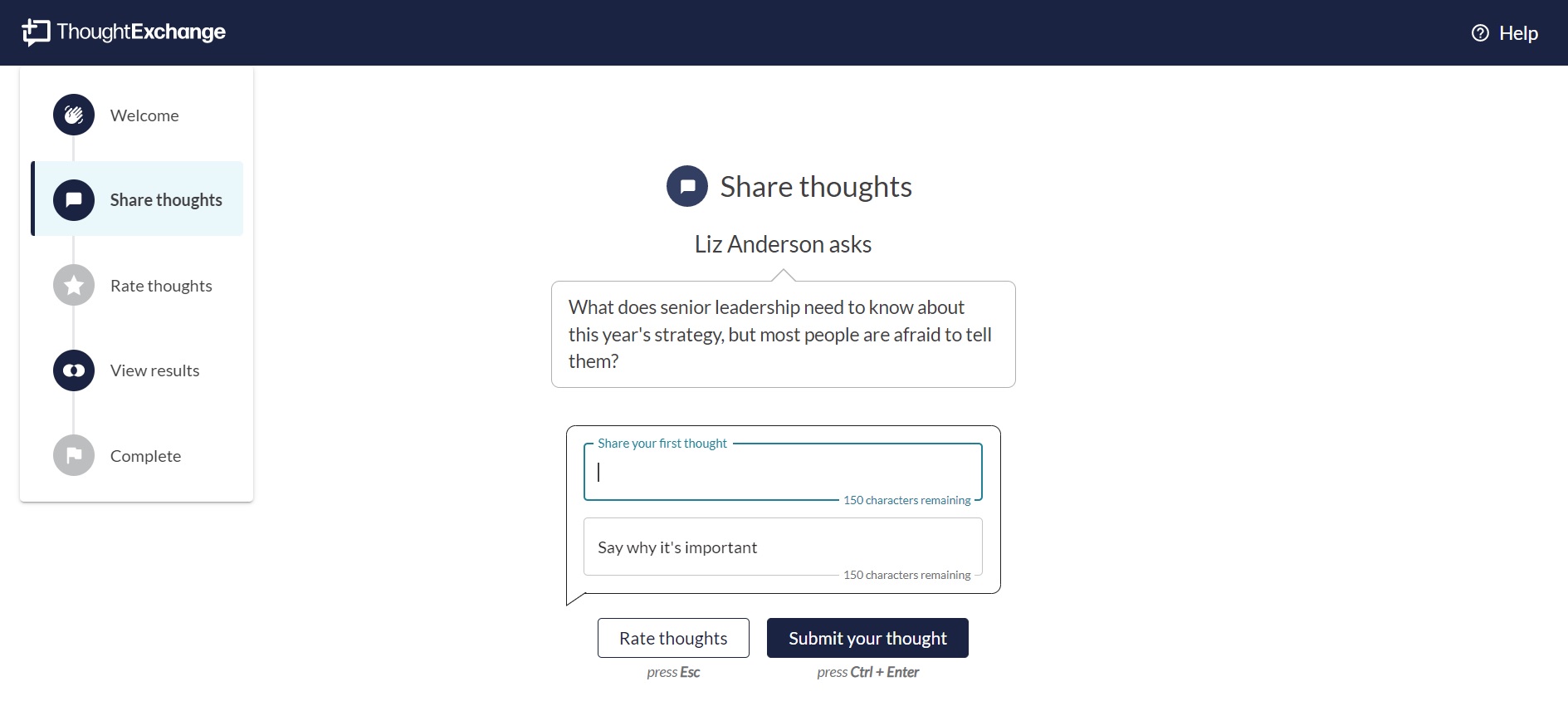 Presenter Mode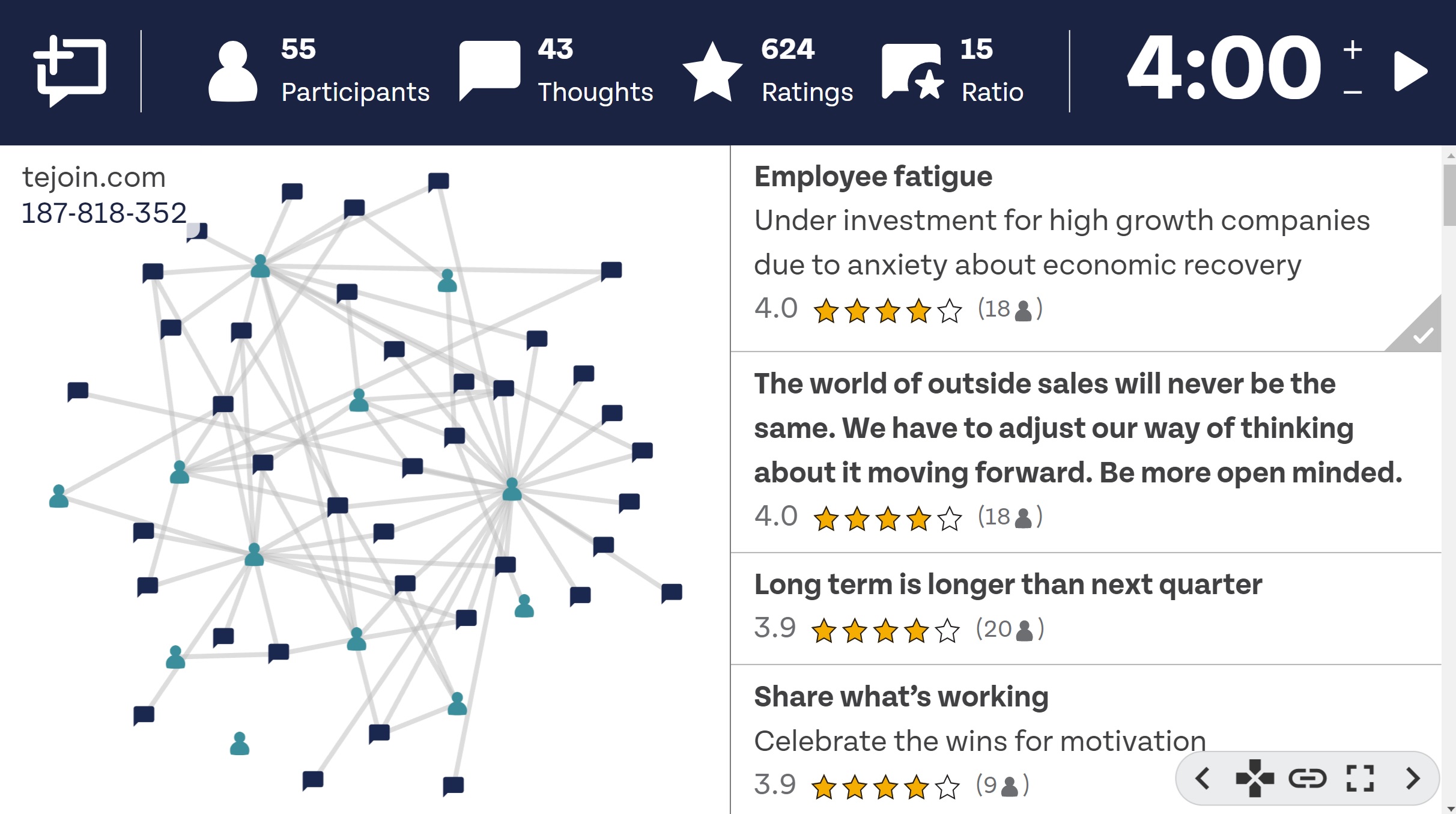 If you have questions about this update or anything else ThoughtExchange, please don't hesitate to reach out. We love hearing from you.