What's new
For leaders
Creating your own exchange has a new look
A rethink of how we create exchanges has brought forward a new and more intuitive experience.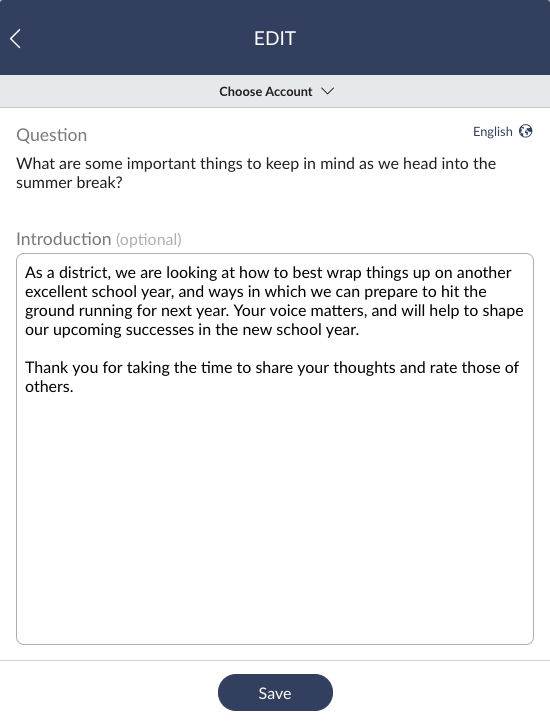 You'll now be guided through creating an exchange in a thought-provoking way (that's a good thing) that will set your exchange up for success. 🙌
Ask your own demographic questions
You can now ask demographic questions in your own exchanges and further leverage the growing list of tools in the ever-awesomer Discover Dashboard.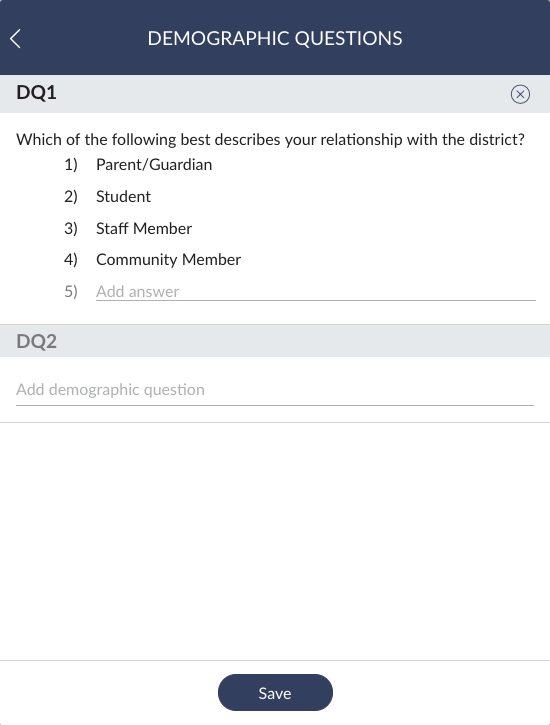 Want to know more about demographic questions? Take a look here to get started.
Theme Tiles
Theme Tiles gives a hierarchical view of thoughts and their themed group in the exchange. Clicking a tile drills down and reveals thoughts within that theme.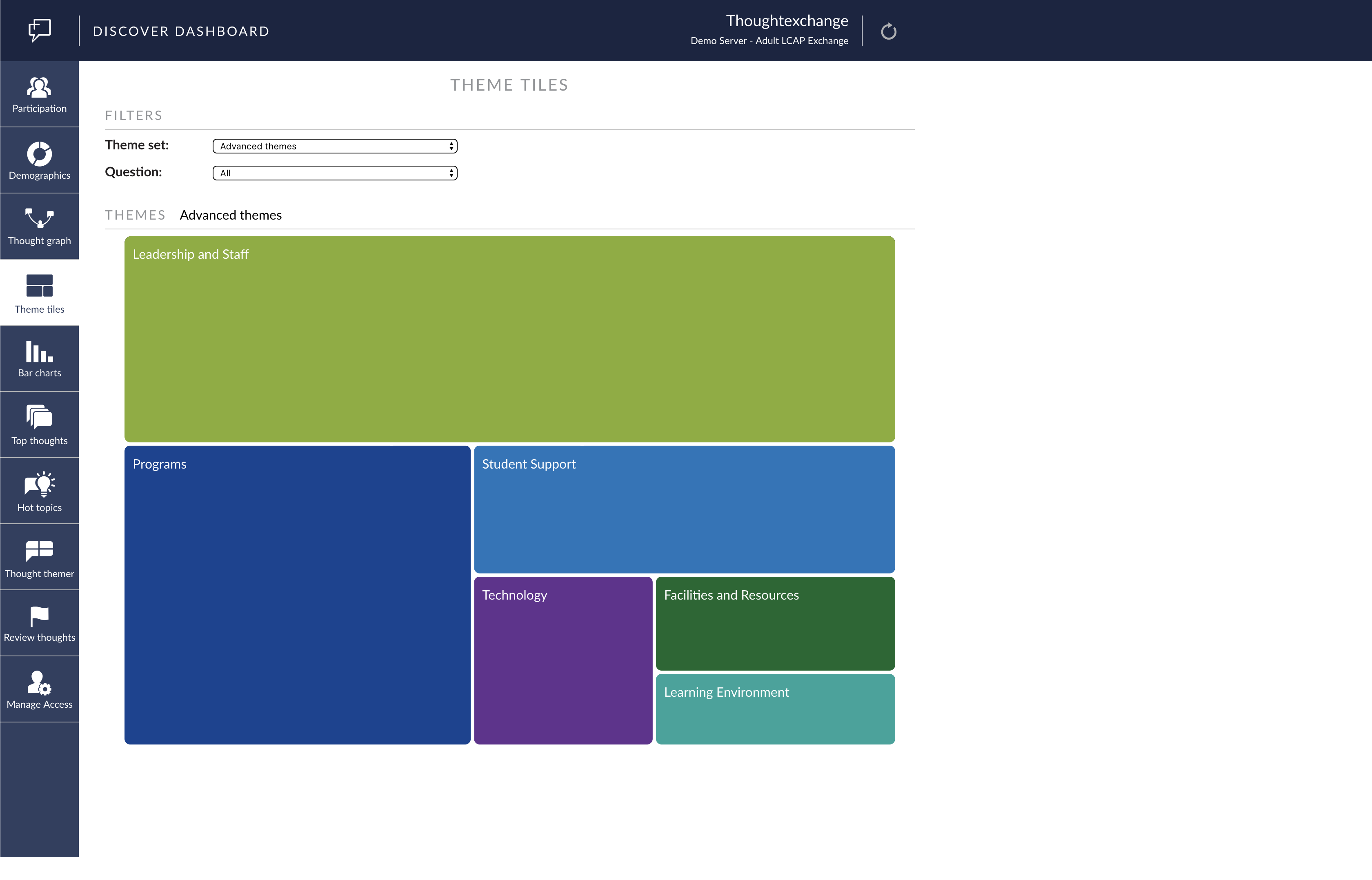 Manage your own theme sets
You can now create and manage your own theme sets in Thought Themer. Arrange, sort, and compare themes and results to your heart's content.
Manage Access now available in all exchanges
Empower others on your team to use Discover Dashboard to access the insights from your exchange. Two levels of access gives you control over who can see and who can manage the data contained within. For more info, check out the Discover Dashboard roles here.
Publish of thought lists
You can now create a PDF of any list of thoughts displayed in Discover Dashboard, thanks to a brand new Publish icon now available in any of these lists.
Smaller Improvements
We decluttered the UI in some areas where things were getting just a little too cramped.

You can now access the Exchange Messaging App directly at

http://www.texchange.app

.

Other general tweaks and improvements. Many are too nitpicky to be worth mentioning. We're perfectionists like that.