The spookiest time of the year is in full swing, but the only thing you'll be afraid of with our next software update is how much you'll love the changes we're making.
ThoughtExchange version 5.4 is coming your way on the evening of Tuesday, November 2, 2021 at 11:00 PM to 11:15 PM Pacific Time (the software will be unavailable during this time). This update will include:
Templates for Survey Questions and Participation Groups
One thing we've heard from leaders time and time again is how much they love survey questions and participation groups, but they wish they could easily reuse the same questions without having to manually type them into each Exchange. With that in mind, we've added Templates so that leaders can add frequently used questions to their Exchanges with a simple click of the 'Select template' option.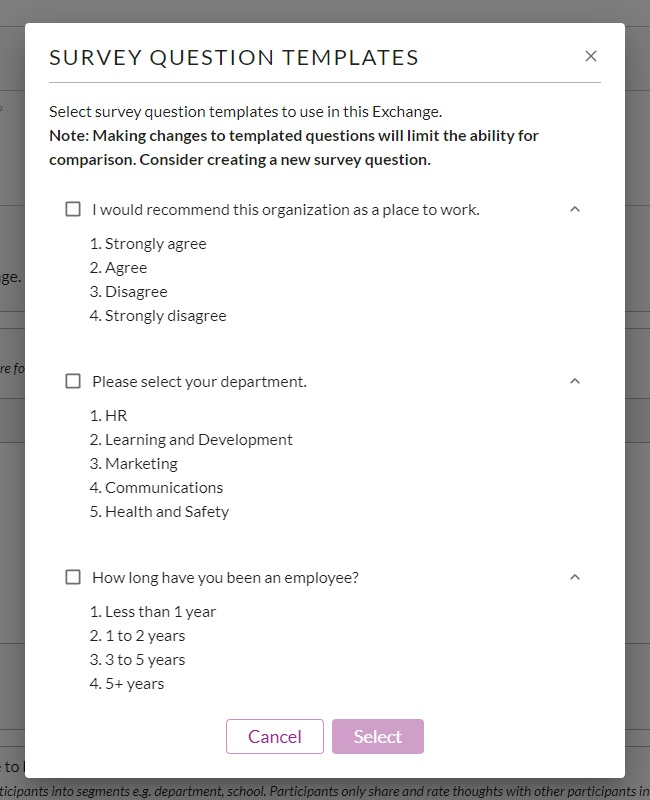 Leaders who have been given permission by an account or room administrator, can manage the templates available in a room under the room settings menu in the templates tab.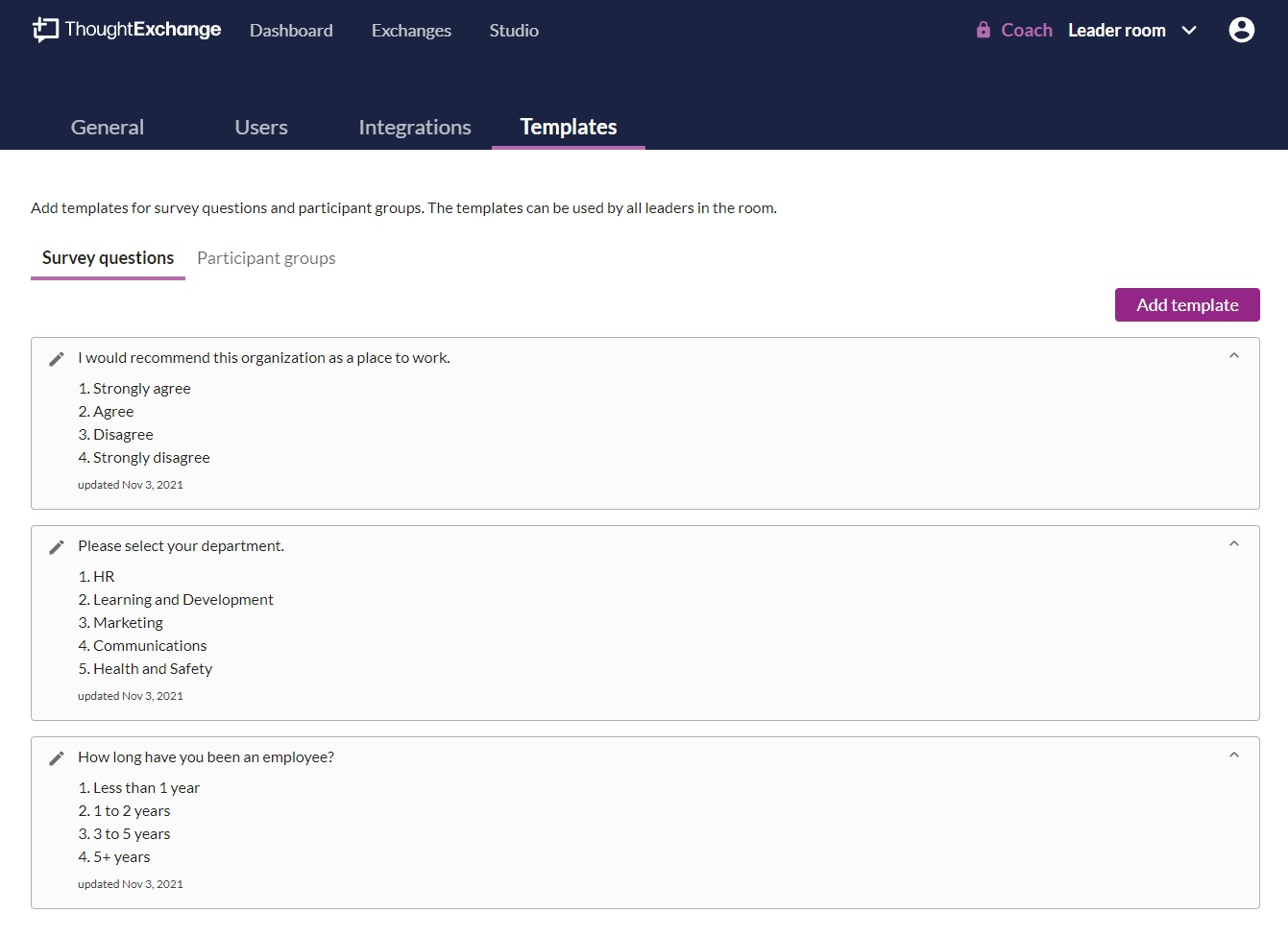 Increased Character Limit for 'Other' Responses
Brevity may be the soul of wit, but sometimes it is a hindrance for participants responding to one of your survey questions. We've heard from some users that 30 characters is a little on the strict side, so we've upped the limit for participants responding to 'Other - Please specify' questions to 120 characters.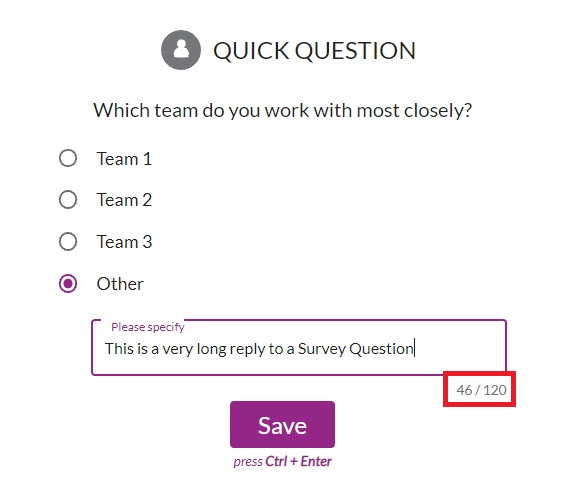 Goodbye 'Pending Thoughts,' Hello Rating Ratio
The 'pending' thoughts statistic (the number of thoughts in an Exchange with fewer than 5 ratings) has been helping leaders keep track of Exchanges that need more rating activity for a long time, but it's time for this feature to ride off into the sunset.
You may have noticed that over the past few updates, we've been adding a new statistic - the ratings ratio - to a number of views. The ratings ratio is a comparison of the number of ratings in an Exchange to the number of thoughts. It's a better indicator of the overall robustness of data. A good shorthand for using this statistic is that if the number is less than 20, invite participants back into your Exchange to rate more thoughts.
In version 5.4 we're making the switch from pending thoughts to ratings ratio in all views. The future is now!

Sub-processor Update
ThoughtExchange is also making the following modifications to our sub-processors list:
Removing

Mouseflow and WalkMe

Adding

Gainsight for data and leader analytics, replacing Mouseflow and WalkMe to help improve our leader experience in ThoughtExchange
Initially, Gainsight will be used for data analytics and we will add leader analytics in a future release. As a result, we will start storing leader names and email addresses in Gainsight, in the United States. Our revised sub-processor list will become effective November 2, 2021

If you have any questions or need an updated Data Processing Addendum (DPA) with SCC's please reach out to privacy@thoughtexchange.com
ThoughtExchange has also updated our Terms of Use and Privacy Policy effective November 2, 2021. Our goal is to make our Terms of Use easier to read and understand and increasing transparency in our Privacy Policy
If you have questions about this update, drop us a line at help@thoughtexchange.com. We love hearing from you.