We know, we know. Summer is in full swing and nobody wants to take time away from lemonade on the patio or paddleboarding or whatever your summertime pleasure may be to read software release notes, but we'll keep it short and we promise you'll like what we've cooked up for you. It may not compare to the grilled delights the season is famous for, but these changes are sure to impress you and your participants during your next Exchange.
What: ThoughtExchange Version 5.2
When: Aug 4, 2021@ 8 PM PT / 11 PM ET (minor service interruptions are possible around this time)
New Features Include:
For participants

For leaders:
Multi-select survey question responses
In the world of small changes that make a huge difference, we've made it possible for participants to select more than one response to your survey questions. All you have to do is click the checkbox at the top, right-hand side of the question that says "Multi-select answers" and you'll never have to worry about confusing participants with multi-faceted responses again!
Notes:
Multi-select cannot be disabled once an Exchange is launched, so make sure it's what you want before you go live.
In the Discover Dashboard, the percentage data for survey questions with multi-select enabled may total over 100%.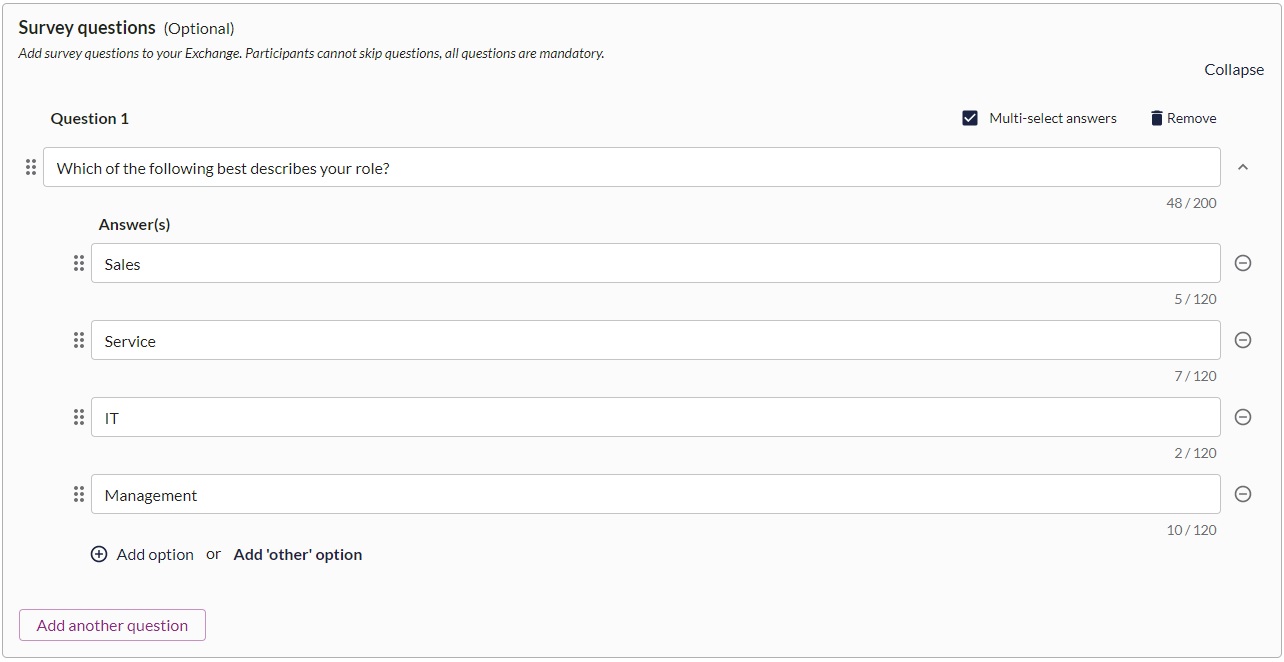 Improved participant interface
Another small change that will hopefully make things a little easier for participants is that the Exchange question will now appear above every new thought bubble in the Share step and above every thought in the Rate step. It's never a bad thing to keep the question top-of-mind for folks.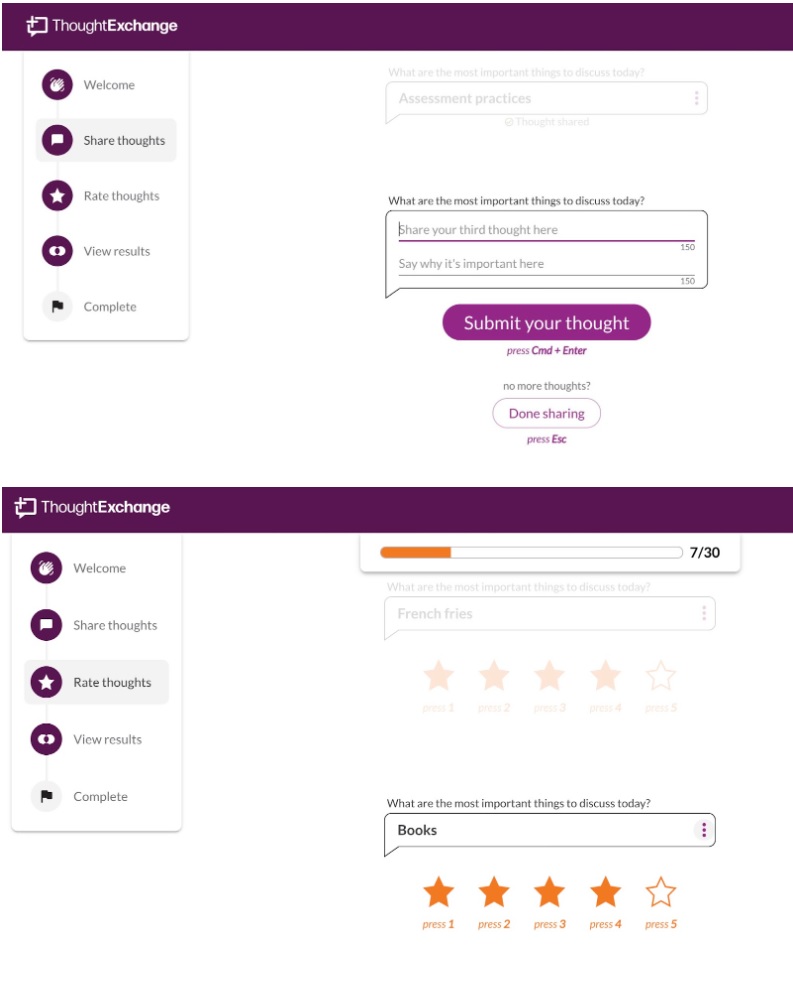 Editable domain restrictions
To provide more flexibility on restricting participation in your Exchanges, we've made the domain restrictions in the Room Settings menu editable for room administrators. This is perfect if you need to make a quick adjustment to your allowances before running your next Exchange.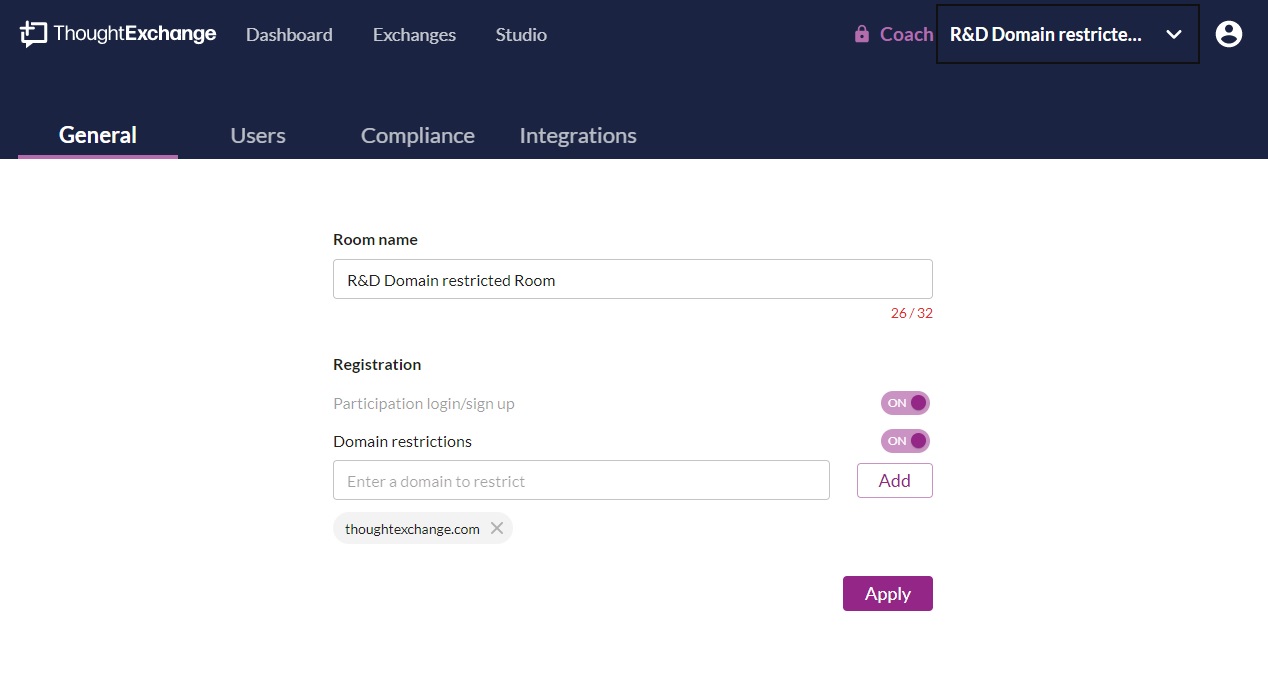 "Other" survey question responses in the Discover Dashboard
Exchange leaders and managers can see how many 'Other' survey question responses were received for each survey question where that option was enabled and export an Excel file to view all the different responses that participants typed in.
Improvements to Planner
As more and more leaders and administrators make use of the Planner tool, we are working to make navigating the list of planned Exchanges easier. For this update, we've added the ability to filter your Planner view based on the Objective of the Exchanges. This will allow leaders and administrators to keep track of all the Exchanges being run with a particular goal in mind.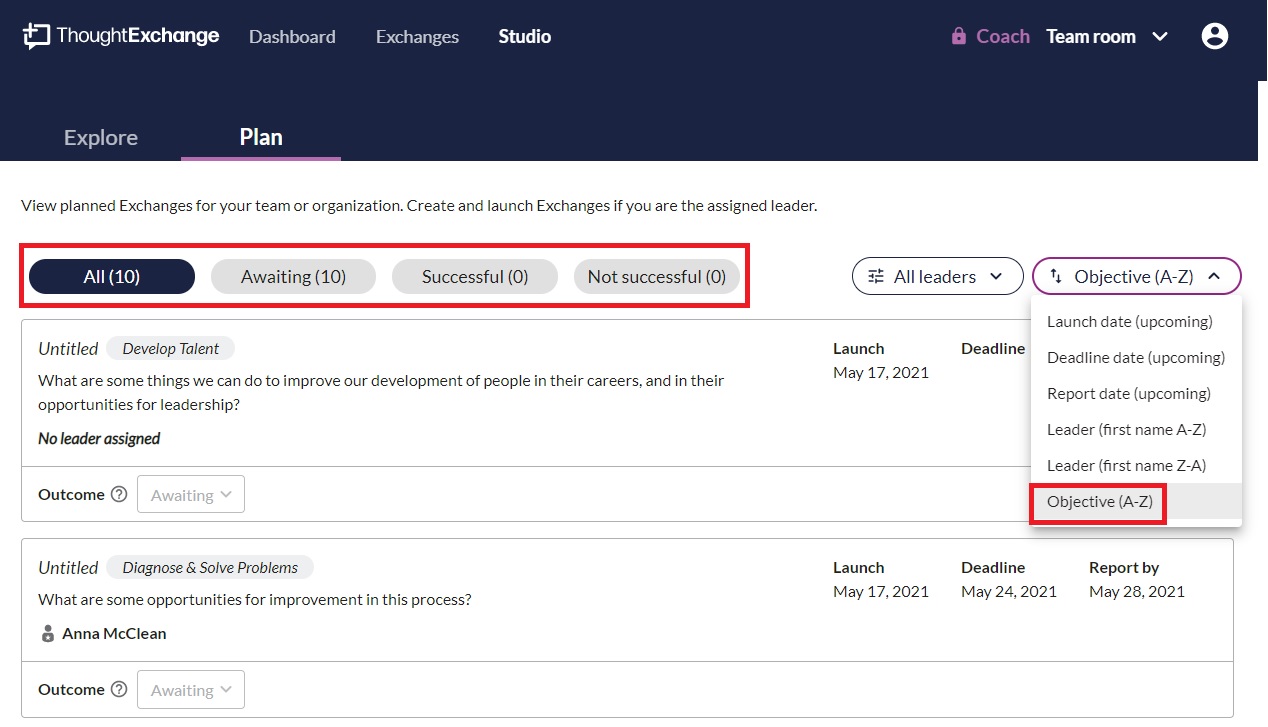 If you have any questions about this update (or any other ThoughtExchange features) feel free to drop us a line at help@thoughtexchange.com. We would love to hear from you!