Let's face it, 2020 has been a weird year. Now, as we move into the fall, people have to work together more than ever to establish protocols that help everyone feel safe. Getting support for widespread changes isn't easy. Leaders need to create space for people affected by those changes to ask questions, express their concerns and share ideas.
At Thoughtexchange we get to help leaders scale conversations and crowdsource new ideas, and we're making the most of that opportunity. With our latest software update (version 4.7.0) we're excited to make it even easier to gather and interpret feedback.
Our new features include:
The update took effect on Tuesday, October 6, 2020.
Feature Walkthrough
On October 6, 2020 we hosted a virtual event to walk through the new features. The video below was recorded as a part of that event:
Slides
Slides, our newest reporting tool, is now out of beta testing and available in the Discover Dashboard. With a single mouse click, it creates a slideshow presentation you can use to share your exchange results.
Slides summarizes some of the most popular analysis tools from the Discover Dashboard, which you can customize, export, and share wherever you might need to. You can even present directly from the Discover Dashboard. It couldn't be easier.
Note: Customizations to slides are unique to each dashboard user. Changes made by one user will not be seen by another user when they load the Discover Dashboard.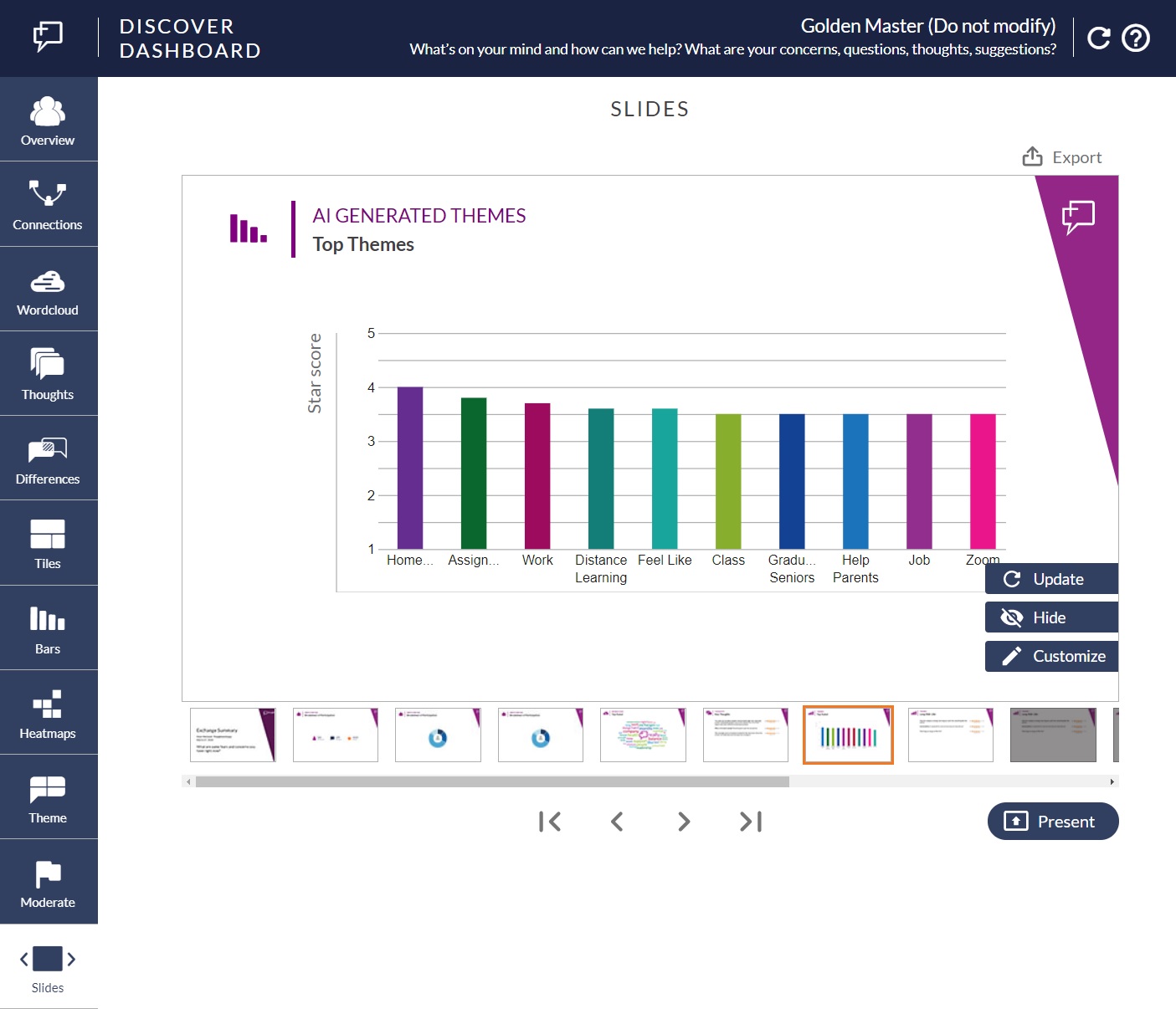 Labels for Differences Groups
Differences is one of our coolest and most-loved analysis tools. It combs through your data to find groups of participants with polarized opinions and shows where they disagree and find common ground.
In 4.7.0 we've made interpreting Differences Groups easier by adding labels to the groupings. The labels come from the most common keywords in the thoughts selected in the difference groups.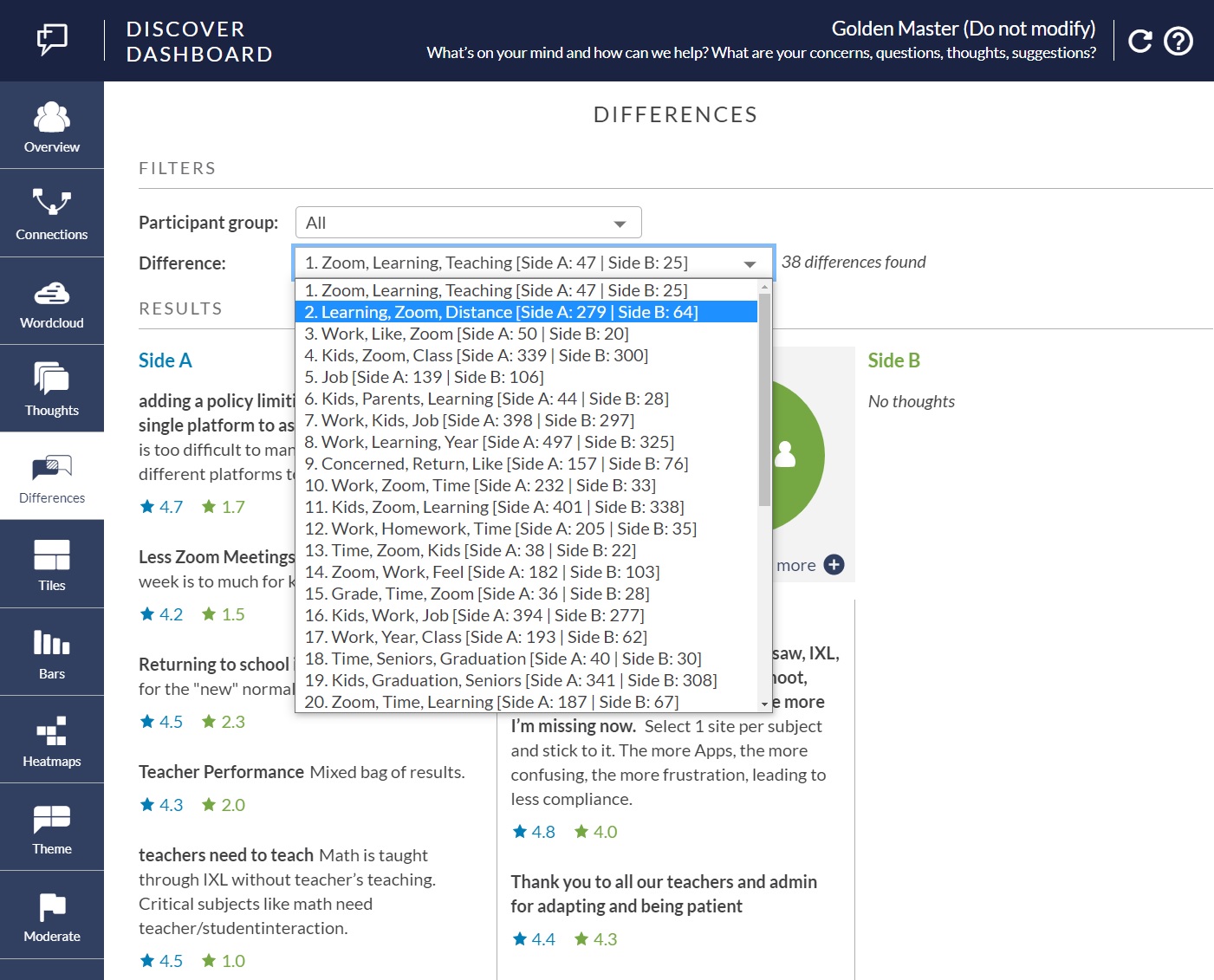 Google Translate for Presenter Mode
Hosting a live event or even a meeting can be intimidating—even more so if you need to gather ideas from all around the room and guide an engaging conversation. Presenter Mode helps turn anyone into a pro facilitator by providing engaging graphics and tools to highlight what the group wants to discuss. That superpower now extends to groups who are literally not speaking the same language.
Our latest update offers leaders the ability to see thoughts shared in multiple languages and jump back and forth between English and the language the thought was entered in, so that no perspective is lost and no important idea is overlooked because of a language barrier.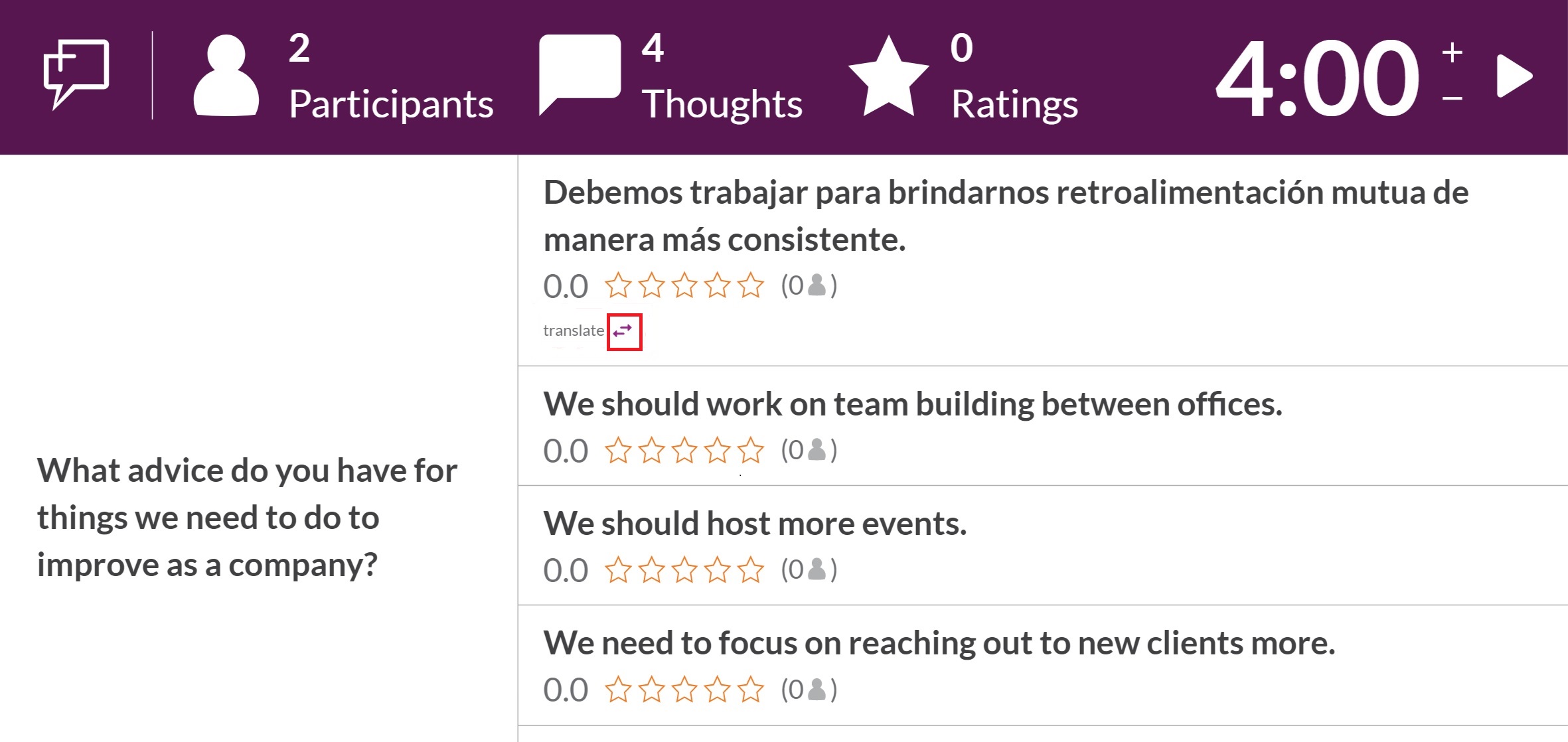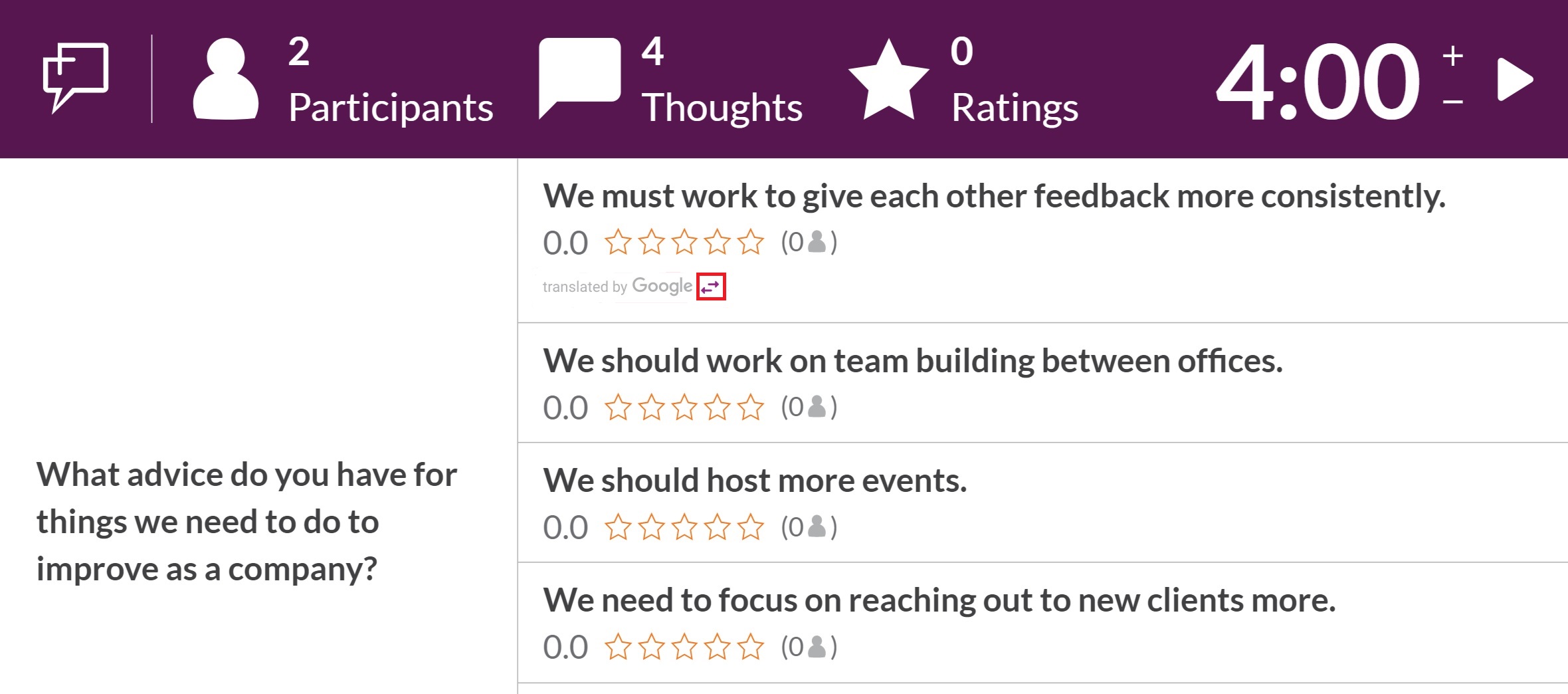 Questions? Comments? Check out our help site or drop us a line at help@thoughtexchange.com. We'd love to hear from you!