Songs ringing out and houses brightening up our streets can mean only one thing... the holidays are on their way! We're celebrating by giving the gift of Thoughtexchange, with tons of great new features in 4.6.4. This release will see big improvements in how our Thoughtexchange leaders manage and promote their exchanges. From an easy way to copy exchanges to new moderation options, this release makes launching your exchange as easy as polishing off a piece of holiday pie!
Copy an exchange!
If you and your team are doing consistent engagement with the same exchange, do we have a feature for you! Leaders can now copy and edit existing exchanges (that includes all of the survey questions, the introduction and much more). No more re-typing those well-used survey question options, with a couple clicks you can get your exchange on its merry way.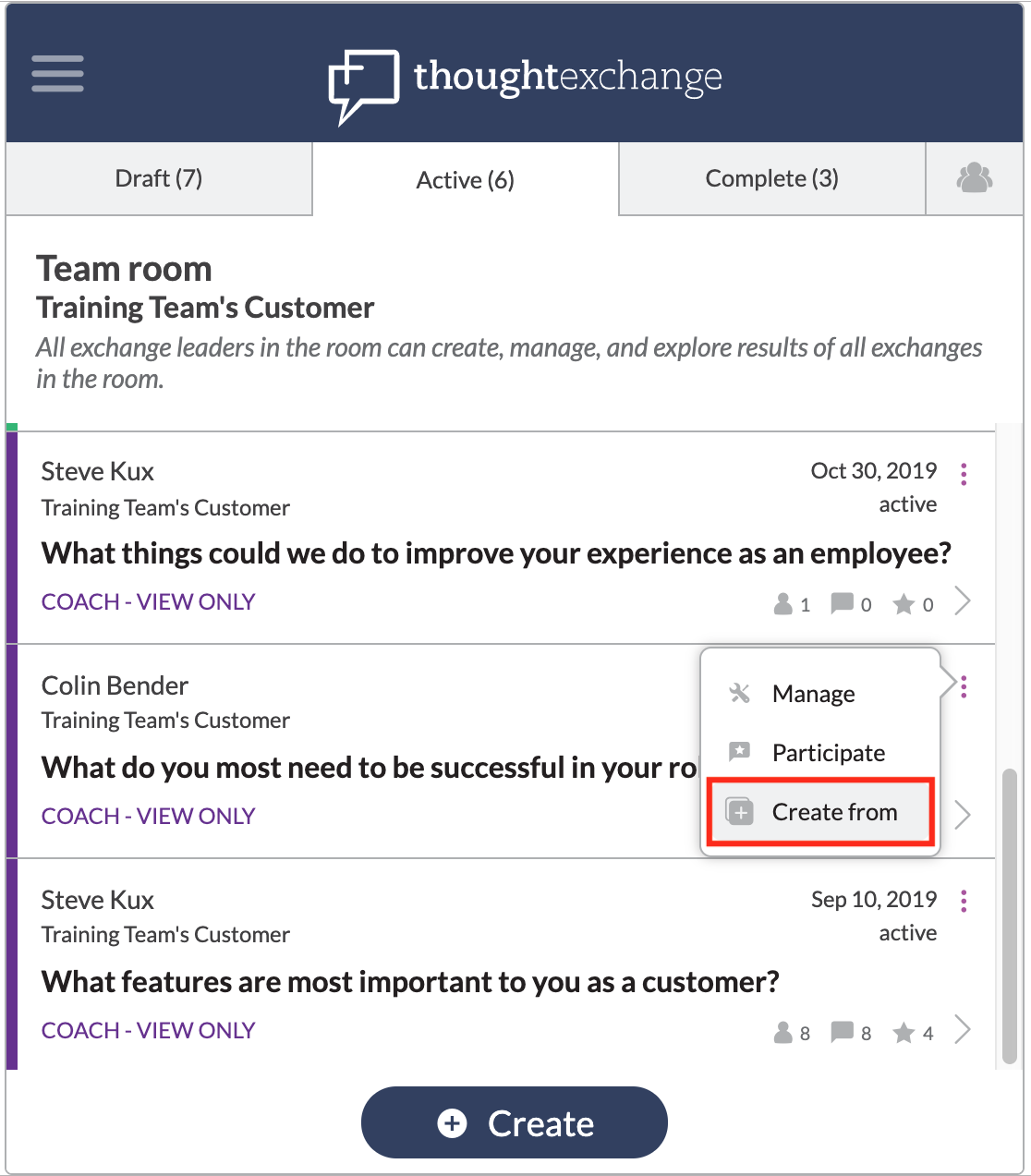 Moderate comes to the DD
While the holidays are usually bright and cheery, there can occasionally be a lump of coal, and experienced leaders know that a Thoughtexchange is no different. We re-designed our Moderate interface to make it simple to scan through a list of thoughts and remove any that may be rude or hurtful to other participants.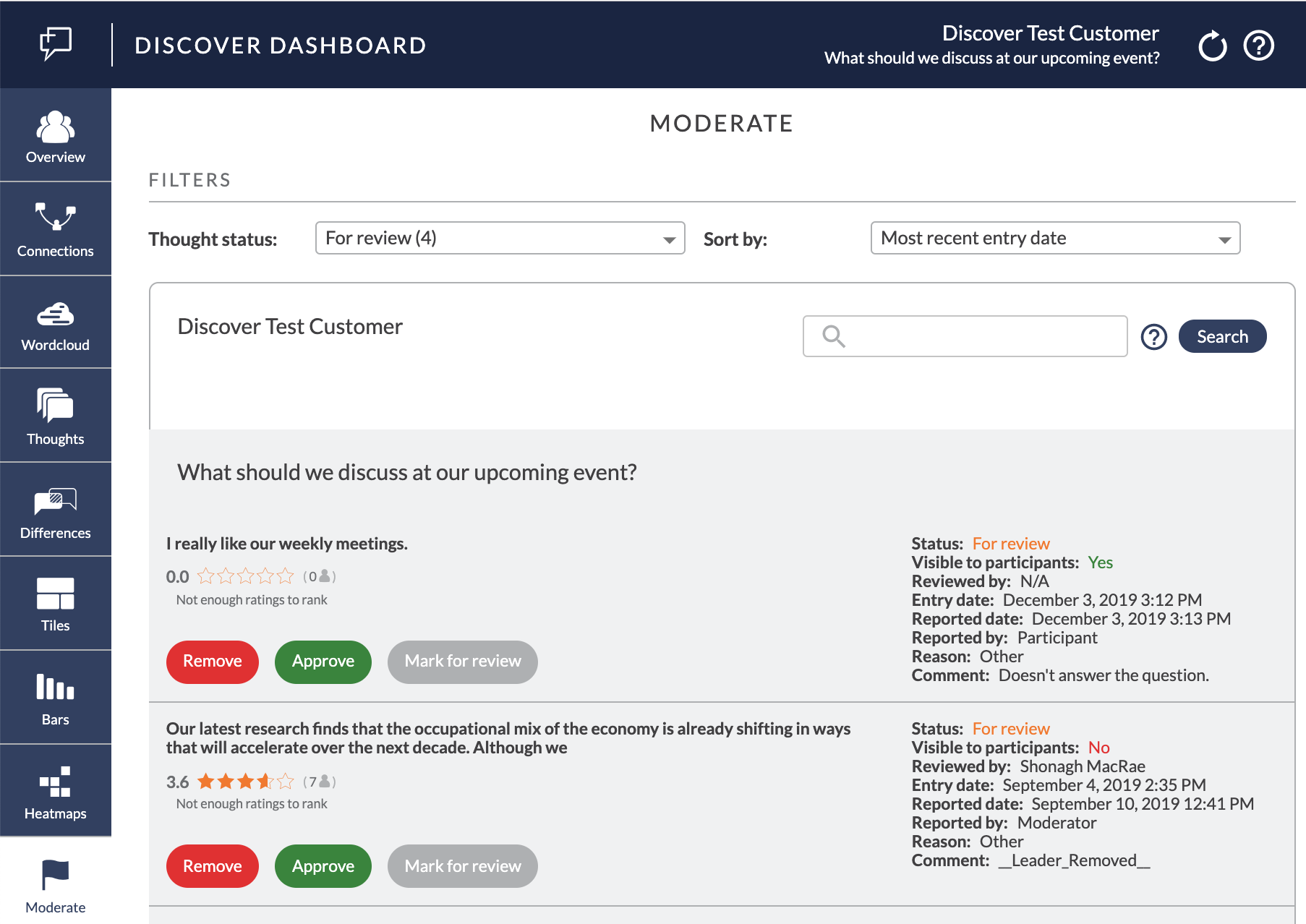 We're also bringing machine moderation—our magical helper that works in the background—out of beta in our new Moderate set-up screen. This means thoughts can be automatically reviewed if this feature is turned on. In this new screen, there are several new options to customize moderation in your exchange, including removing reported thoughts automatically, and completely turning off moderation, as always though, participants can report naughty thoughts.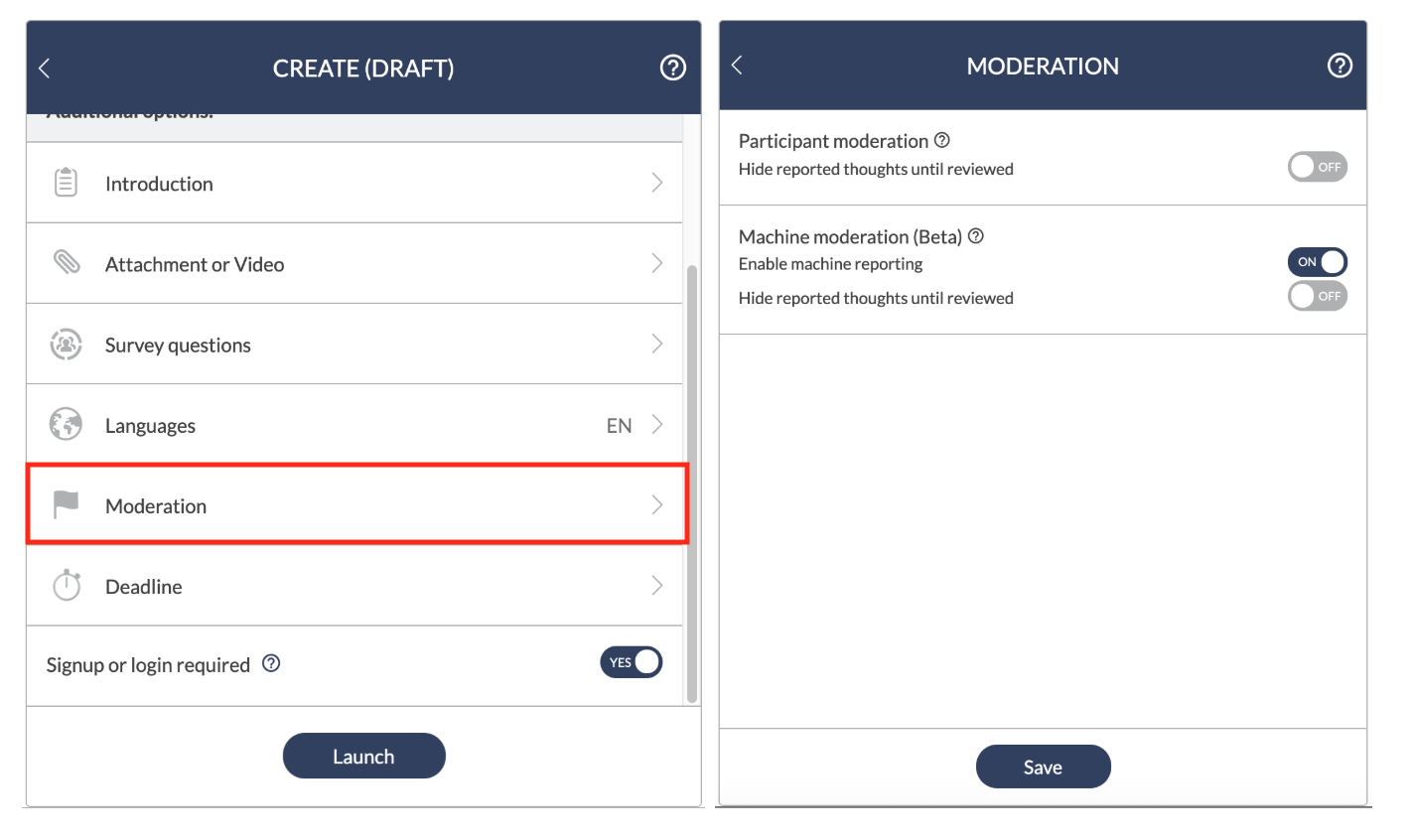 Scrolling through the exchange
We formally unwrapped our new scrolling user experience a couple of weeks ago but this goodie is too special not to mention! Leaders now have the option of choosing their participant experience: they can go with the traditional left to right screen or experiment with our new scrolling screen.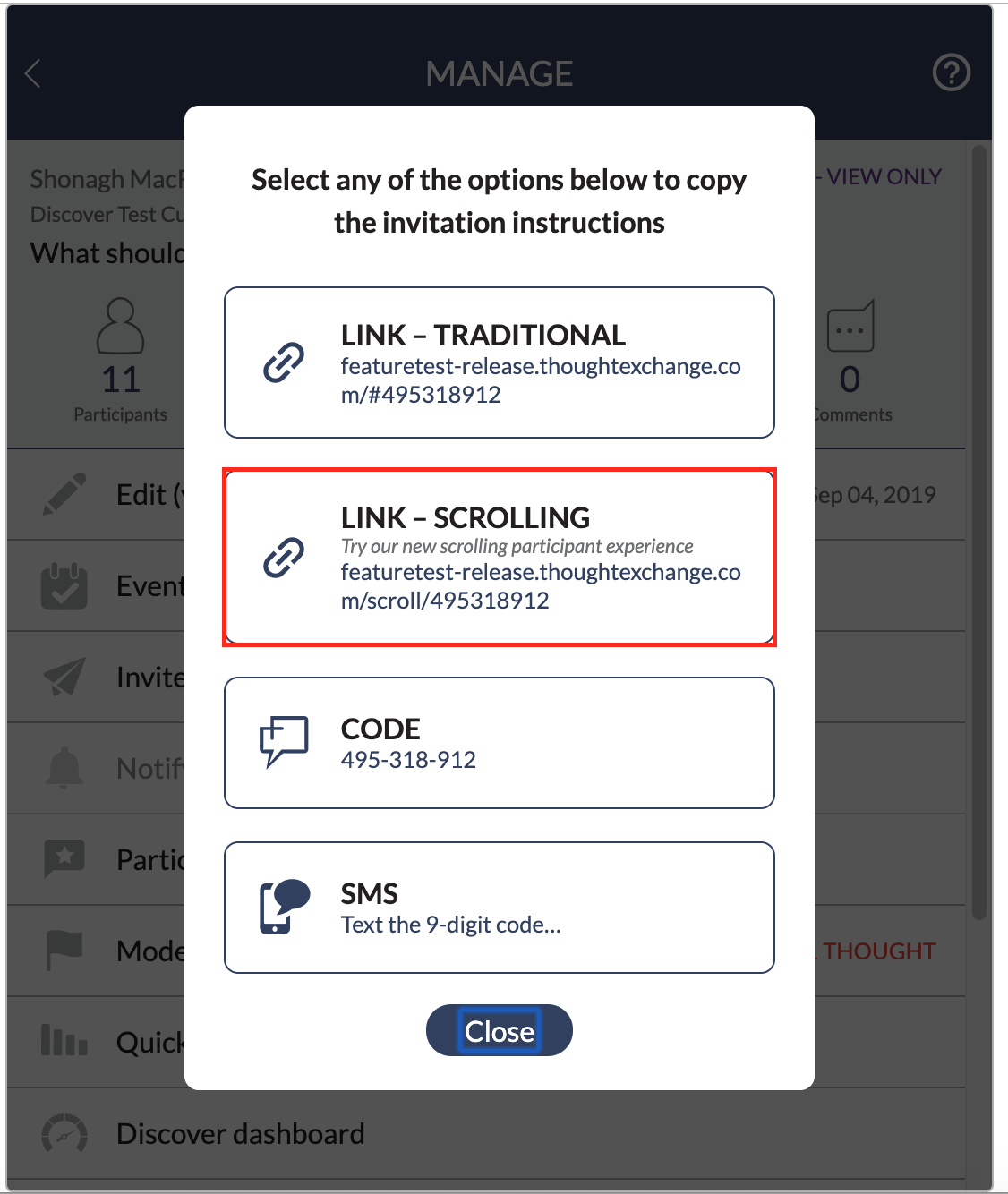 Leaders who have attended our conferences have scrolled through an exchange before and know it is light, easy and intuitive for participants. This is a beta feature so please share the holiday joy and let us know how it works for you!
Download our Wordcloud visual
We've heard from so many leaders that they love using Wordcloud to promote their exchange that it made it to the top of our list this release. At the click of a button, you can export your Wordcloud as a png file to post on social media, embed in a slide deck or share as part of Discover. Try hosting an end of year gratitude exchange and use the Wordcloud to demonstrate the power of engagement with your community.