With hot summer days giving way to cool autumn evenings most of us are wrapping up our holidays and getting back to work. To help you ease back into things we've made some great additions to our software in Thoughtexchange version 4.6.2 that will help get you the results you want without compromising that post-vacation glow.
We demonstrated many of the new features at our Release Virtual Event on September 25, 2019. Please enjoy video clips from that event included below and feel free to join us for our next unveiling.
New for this release:
Updated Rolling User Experience
If you haven't used it yet, our new Rolling User Experience is a fast, simple way for your participants to share and rate thoughts. It has full Google Translate integration, allowing participants to seamlessly engage in over 100 languages and the flow between steps is as easy as scrolling your mouse wheel or swiping your finger. In 4.6.2 we've made the experience even better by allowing participants to skip or report thoughts they see, just like our standard participant experience.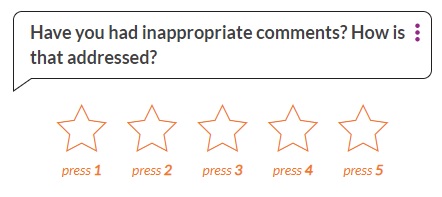 AI-Generated Themes
On the analysis side of things, we've added some awesome new features to the Discover Dashboard—starting with AI Generated Themes. Now when you log on to the dashboard for the first time, you will see a generated theme set in your Bars and Tiles tools, which will auto-magically update in real-time as your exchange unfolds. The software will sort all the thoughts in your exchange into groups based on similar content, allowing you to explore the major ideas before creating your own custom themes.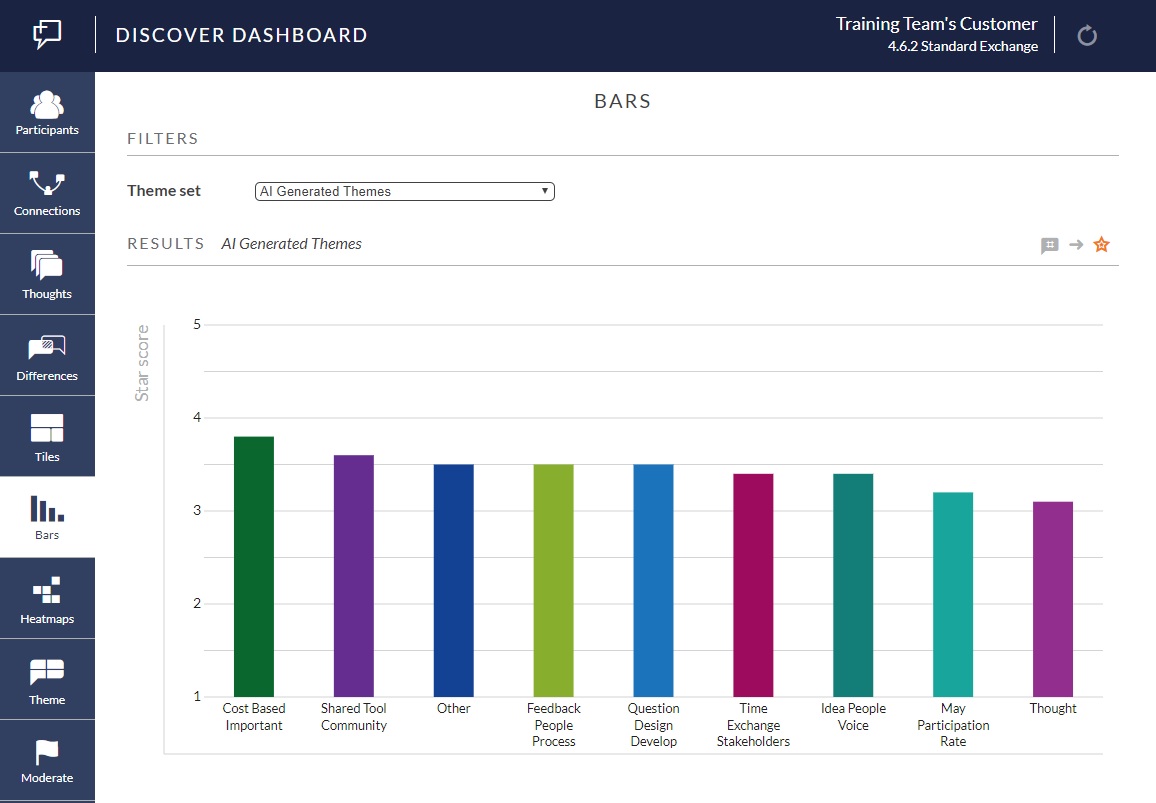 Bars in Summary Reports
With all this talk about themes and how easy they are to see and create, you might want to share them with the world—or at least with your participants. Version 4.6.2 also gives you more options to do that. By popular request, we've added Bars as an option to include in your Summary Reports on the Publish tab. Now with a few clicks, you can add a bar chart summary of your favourite theme set to your shareable Summary Reports.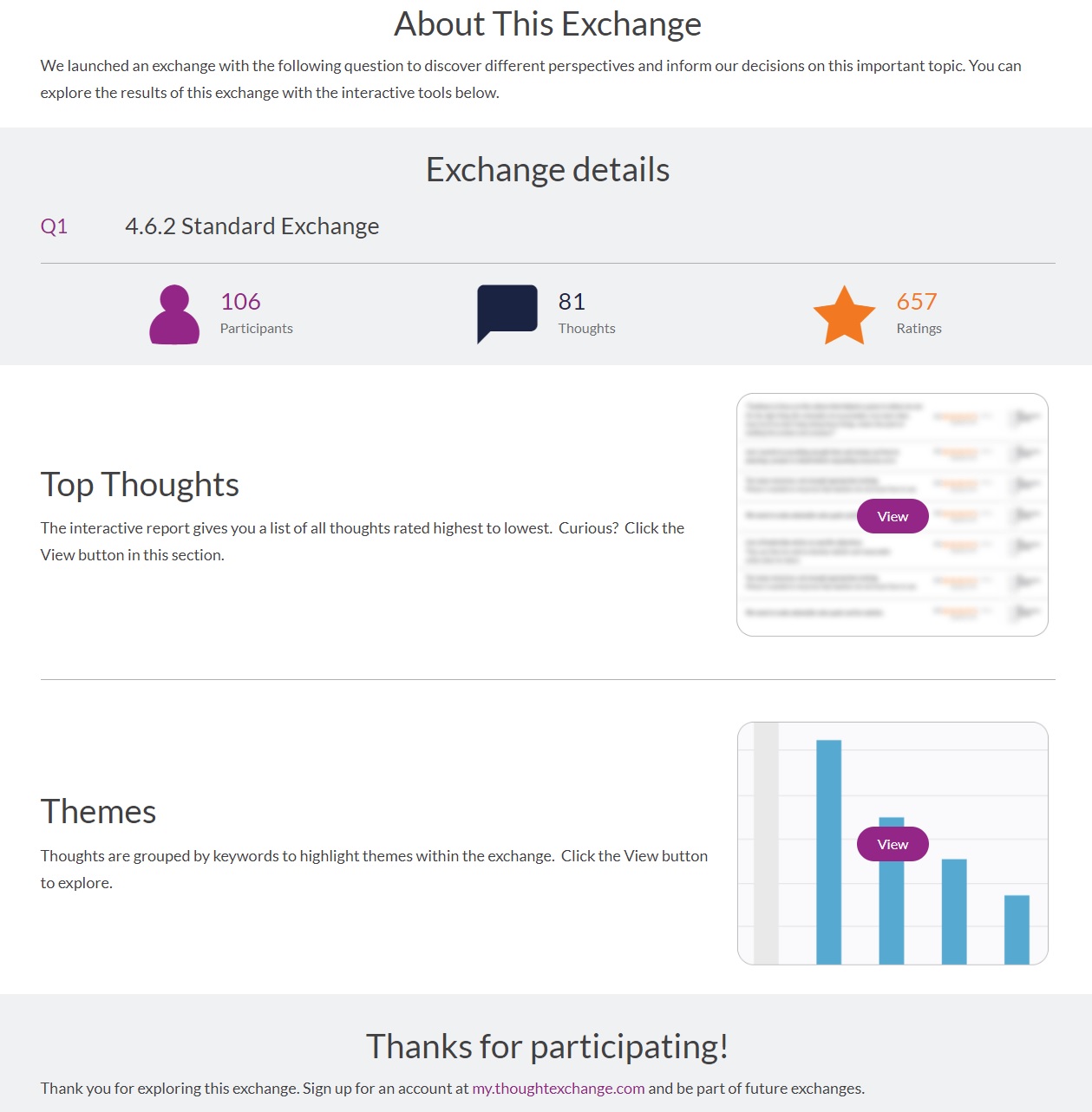 Targeted Moderation in the Thoughts Tab
Last, but certainly not least, we've made it quick and painless to find and remove inappropriate thoughts from an exchange by building some moderation capabilities into the Thoughts tool on the Discover Dashboard. As much as we encourage a "less is more" approach to moderation, sometimes there are thoughts that you'll need to remove. Maybe they mention someone by name, maybe they contain bad language; whatever the reason, just navigate to the Thoughts tab, scroll, filter or search to find them, and click remove.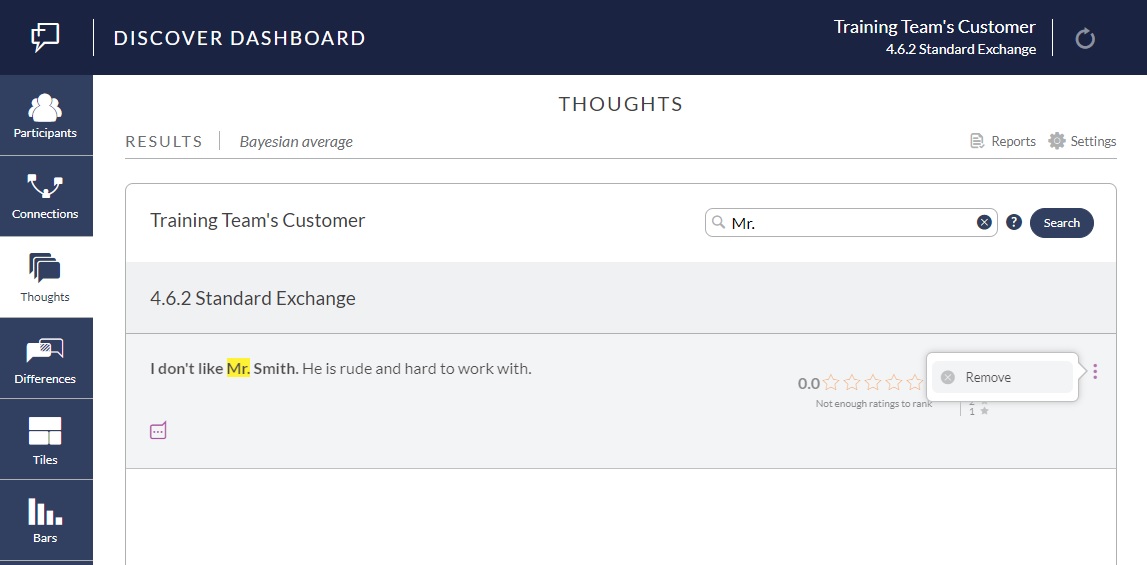 Any thoughts you remove from the exchange will appear in the Moderate tool in the dashboard for quick review. You can always choose to put them back into the exchange if you change your mind.
Expanded Single Sign On (SSO)
We continue to expand on options to seamlessly integrate Thoughtexchange into your existing suite of leadership tools. Previously we integrated with Google Sign Sign-On to simplify the login process. Now we are very pleased to announce we are ready to integrate with other SSO platforms via Auth0 (https://auth0.com).
See the following links for a list of supported Identity Providers:
https://auth0.com/docs/identityproviders
https://auth0.com/docs/protocols/saml/samlp-providers
Contact us to learn more.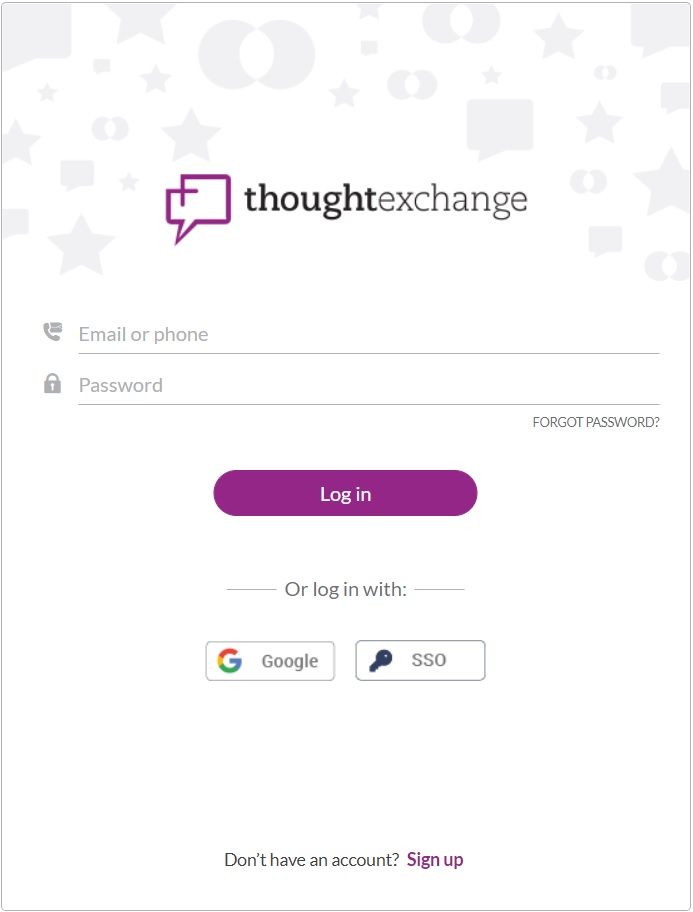 Beta Feature Updates and Additions
Easy Roundtable Exchanges
Roundtable exchanges let you create small breakout conversations for participants to dig deep into some of the most interesting ideas in an exchange. They are great for events, large meetings or any other situation where smaller, targeted conversations can benefit the thinking of the larger group. And now they are easier than ever to set up.
Since this feature is in beta testing mode and subject to change, you will need to ask one of our Thoughtexchange coaches to enable it for you. When they do, you'll have full access to the Events Tab and Roundtable exchanges. Follow the step-by-step instructions in the Roundtable menu and with a few clicks your breakout groups will be churning out new ideas faster than you can say "Thoughtexchange."
If you have any questions about these or any other features, don't hesitate to reach out. We would love to hear from you! You can check out our Help Site or drop us a line at help@thoughtexchange.com.