Summer is in full swing and, as much as we love hitting the trails or lounging on the beach, there is always some time left in the day to make our software better. Thoughtexchange version 4.6.1 marks the introduction of a pretty cool new feature—Participation groups.
If you missed our live event describing how this new feature works, you can watch the full recording here:
Participation groups
Sometimes it's handy to be able to split your participants into a few different groups, for example, employees in different offices or departments. This lets you learn what matters to each segment without any cross-talk between them. Until recently, this feature was only available in facilitated exchanges, but now you can build it into the exchanges you create yourself.
We're doing a bit of testing with this feature, so if you would like it turned on for one of your exchanges, simply let one of our team members know and we'll flip the switch for you. When we do, you'll see a new tab in the Edit/Create menu for the exchange labeled "Participation groups."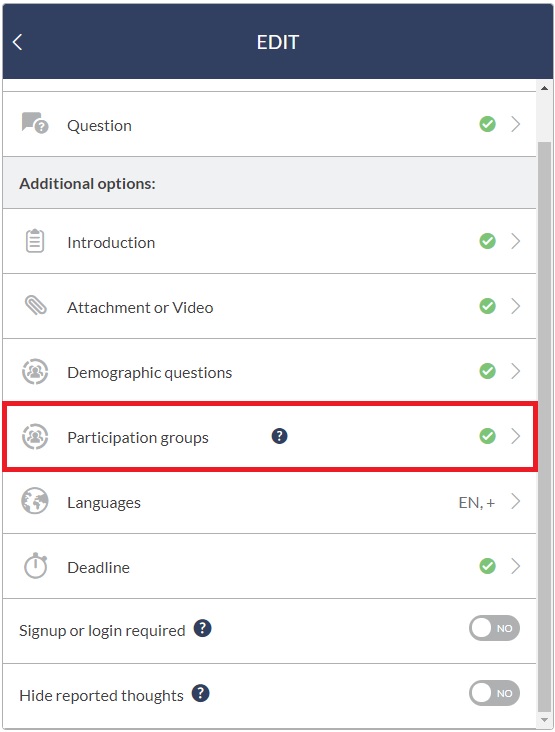 Participation groups allow you to create a single demographic question that is used to sort participants into segments. When participants move into the Share and Star steps of the exchange, their thoughts will only be shared with other participants in their same group and they will only see thoughts shared by participants of their own group for rating.
Note: Once the exchange is live, you won't be able to remove any groups.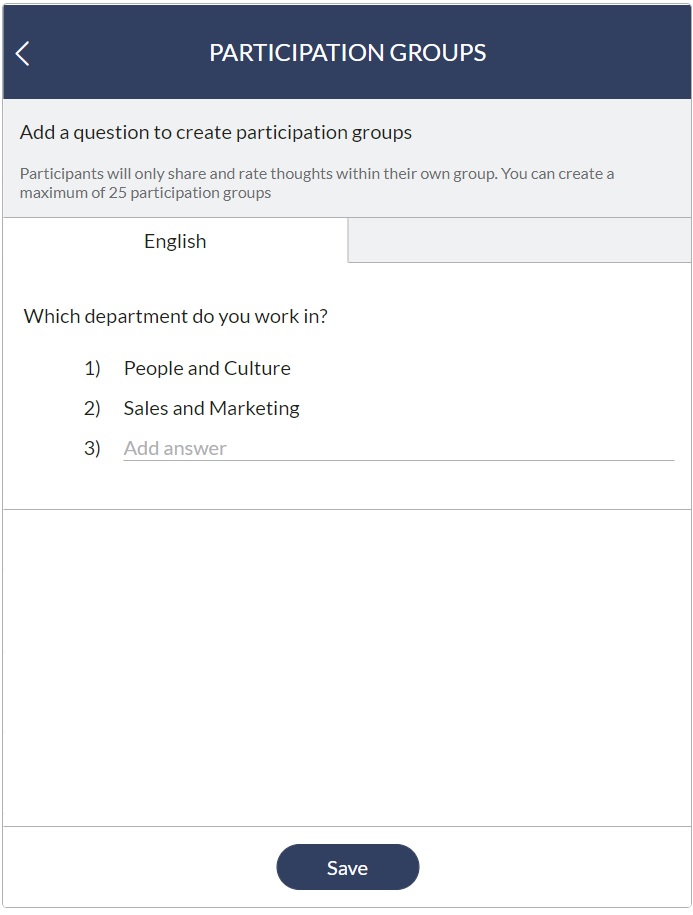 For your participants, this means that the thoughts they see and rate will be more relevant and relatable since they are coming from other participants with a shared context, for example,staff in the same office or teachers at the same school. As an Exchange Leader, you will be able to analyze data for each group separately or for all groups at once to see trends for the entire exchange. All you have to do is toggle the Exchange dropdown menu on any tab of the Discover Dashboard and select the group you want to look at.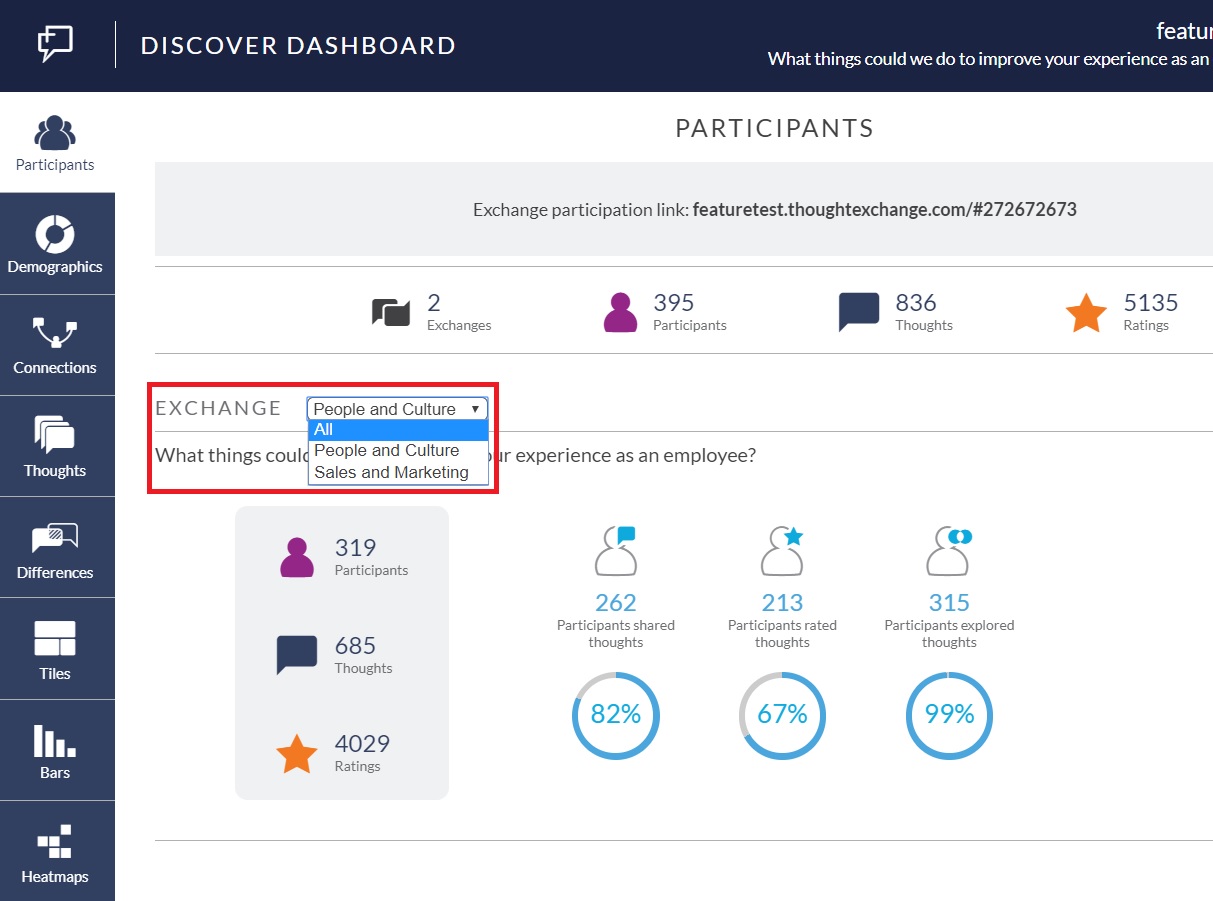 If you have any questions about this or any other feature, feel free to reach out to one of our Thoughtexchange coaches or contact our support team at help@thoughtexchange.com.