Discover Dashboard
Publish your own summary reports
Sharing the results of your exchange is easier than ever with our brand new Publish feature. With a few clicks of the mouse you can now use the Discover Dashboard to create a custom website that reports live information about your exchange including your Top Thoughts and Theme Tiles. Close the loop quicker to get rolling on your next exchange.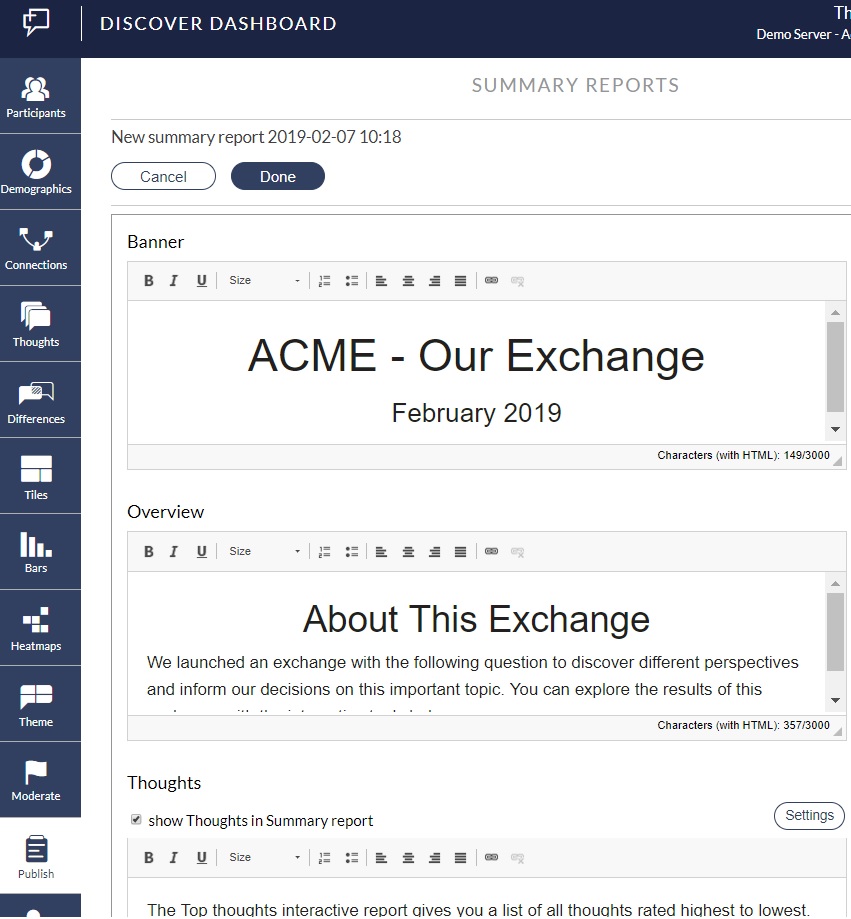 Heatmaps
New to the Discover Dashboard, Heatmaps lets you instantly see which ideas are most important to each of your demographic groups. Dig deep to uncover what your groups are really thinking and how they differ from each other.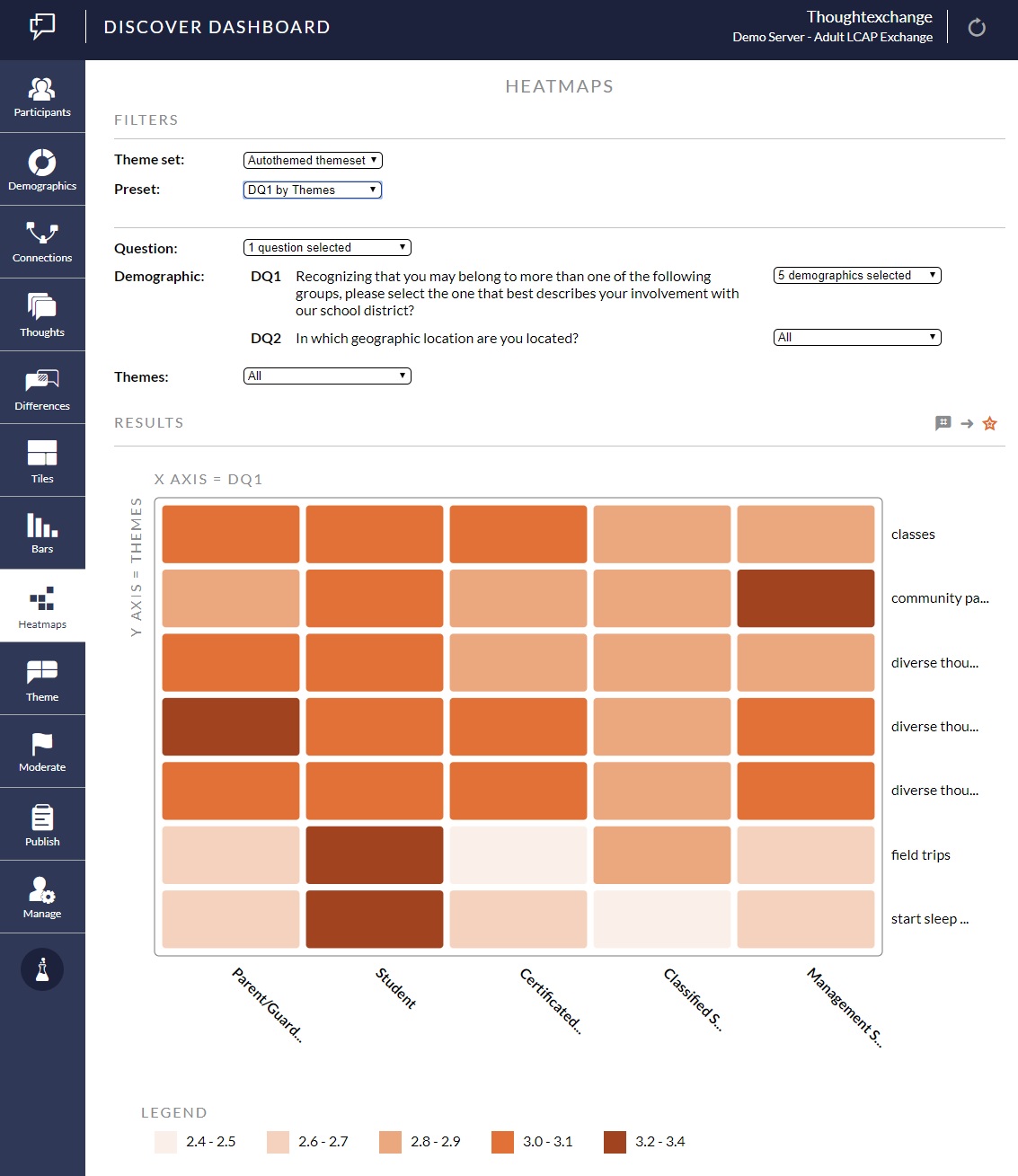 #NewYearNewMe for Discover Dashboard
The Hot Topics feature in the Discover Dashboard is now called Differences. Same great analysis, just a new name.
Over the coming weeks, you'll also see some of our other Discover Dashboard features undergo a name change. Whether it's the result of user research, technical reasons, or challenges in reaching agreement on capitalization rules…well, we'll leave that a mystery. What we can tell you is that the new names look nicer.
New for Participants
Diversifying Hot Topics for your participants
They say variety is the spice of life. We've updated the Discover step to show a wider range of thoughts in the Hot Topics tab. Now your participants will have a wider view of how your conversation is unfolding.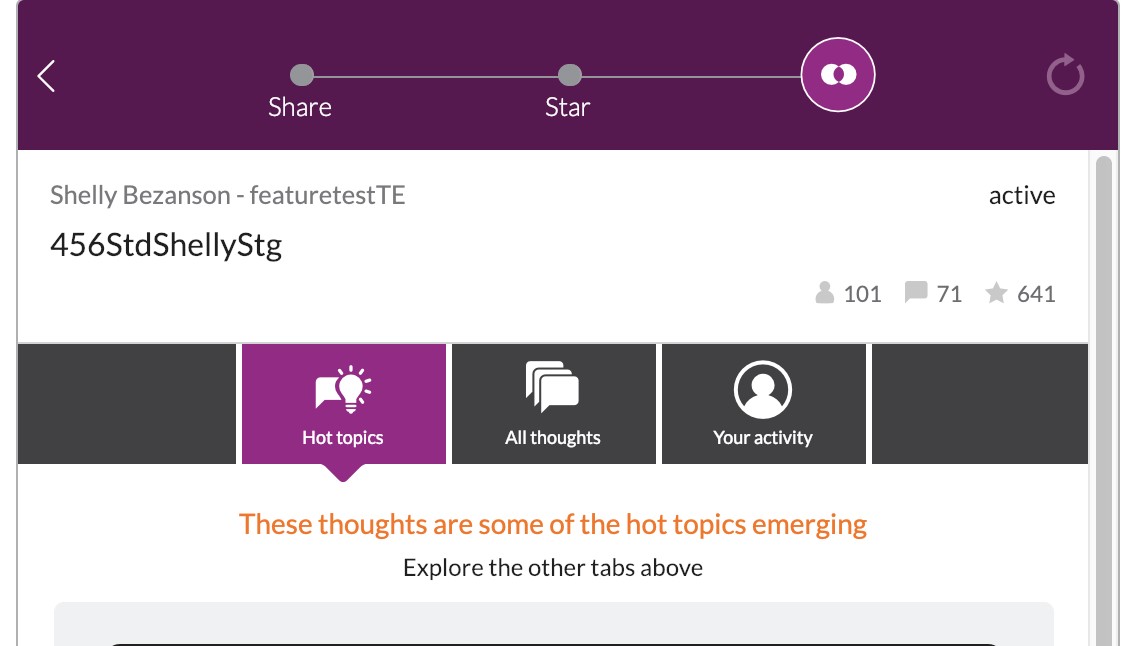 TeLabs Features (Experimental)
We love using customer feedback to make Thoughtexchange even better. But before ideas become new features, they get tested in TeLabs. New for 4.5.6 we've added:
Machine moderation
The machines are taking over - but it's a good thing, we promise. You can now choose to have your exchange automatically moderated to filter out toxic thoughts and thoughts that identify individuals. You can even set the preferences yourself.
Note: This feature is currently in beta (beta-beta?), and available on request.

Thought Graph - auto-theming on the fly
We're using Auto Themer to make the Connections feature even better. Not only will you see when new thoughts enter the exchange and when participants interact with them, you will also see how those thoughts come together to create themes in real time! The future is now.