What's new
For participants
Exchange Messaging App
We just love trying new things, and a blend of experience and conversations with our participants and leaders has led to this moment: we're launching a streamlined, text-based version of the Exchange experience.
A simplified interface makes it quick and easy to participate, regardless of your level of technical ability. The best part? This new interface allows for participants to share and connect in over a hundred different languages. But rest easy! This won't be replacing our beloved graphical interface. Rather, we consider it a daring first step on a bold adventure to find new ways for participants to share and connect. 💬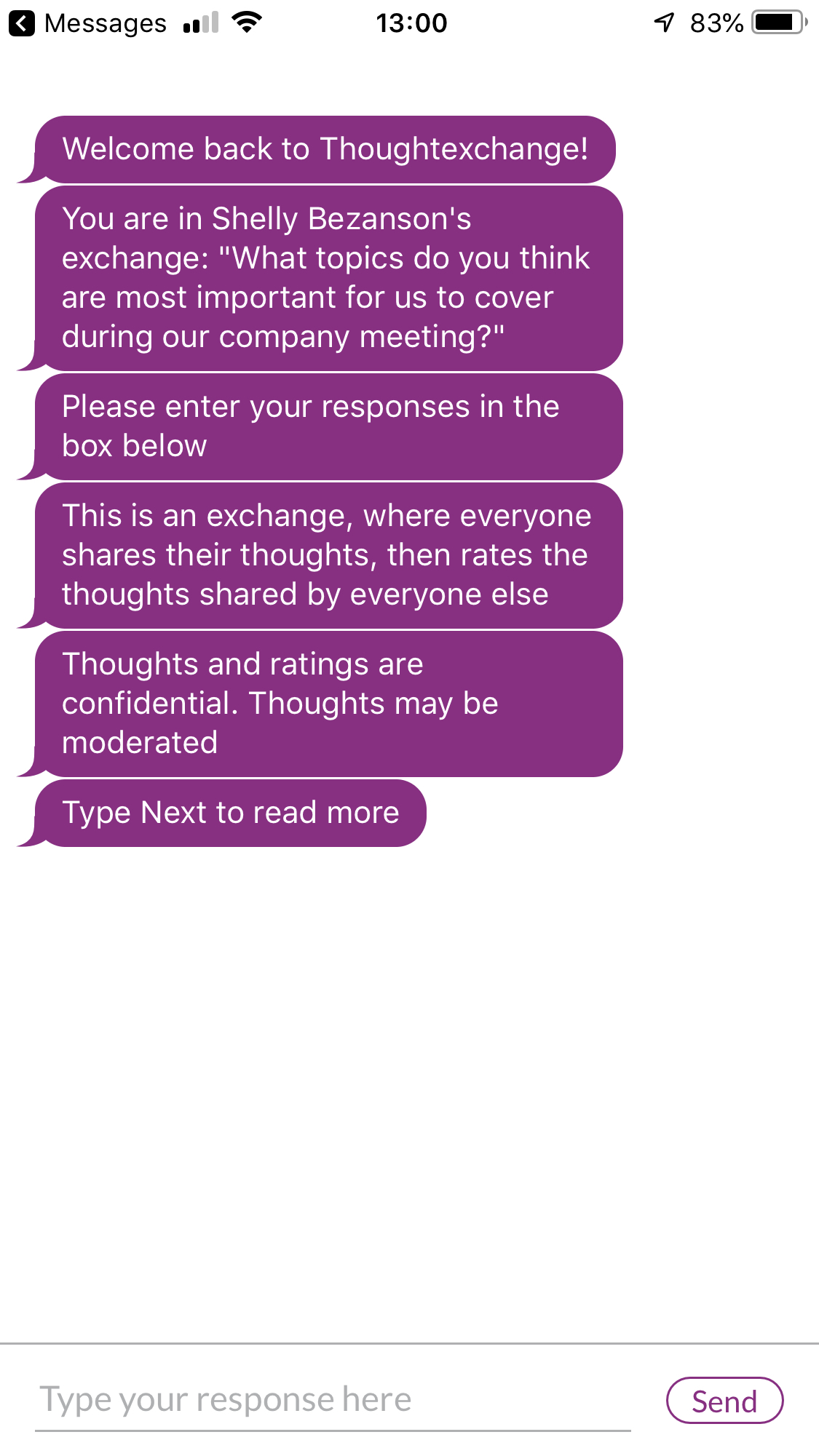 For leaders
Discover Dashboard
Discover Dashboard is now available for all exchanges
Our dev team has been working overtime on this one. We're excited to announce that as of this release, Discover Dashboard will be available for all exchanges! Want to know what we've included? Read on.
Connections
We all know what an Exchange is, but seeing one in action? That's something else. Our new Connections is a headlining feature in Discover Dashboard. It illustrates the interaction between participants as they share and rate thoughts — either in real time or as a highlight reel that you can watch later. It's pretty darn cool watching how Thoughtexchange brings people together. We love it, and we're sure you will too. 💜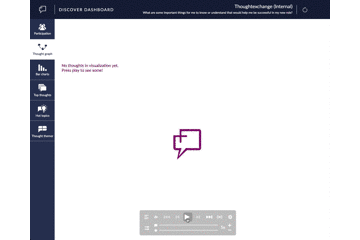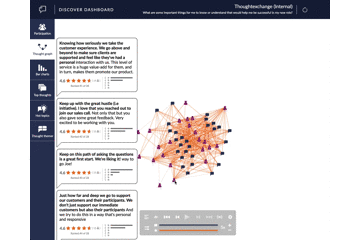 Differences
Differences is where we show a selection of thoughts that have either a high level of interest or engagement between participants with differing perspectives and then we show you where there is common ground between them. This has been bubbling in the Thoughtexchange laboratory for a while and it is now ready to be added to our Discover Dashboard. If you're still curious, you can read more about them here.
Theme
Let's face it: some of us are nerds for numbers and data, and want that info in our hands because we can find all kinds of cool things to do with it. For those who like to roll up their sleeves and get their hands dirty, we've opened the ability for leaders to group the thoughts in their exchange into themes of their own choosing. These themes will then be available to explore within the My themes section of Bars.
Review thoughts
You and your Discover Dashboard users can now view thoughts flagged by your participants and thoughts which we've marked for review, and decide how to action these thoughts. 
Manage access
As the name suggests, this tab is all about managing who can access the Discover Dashboard for your Exchange. Share results and insights with other key leaders and stakeholders in your Exchange.
Export and publish top thoughts
We know this feature is a long time coming, and some of you will be thrilled! We're introducing the ability for a leader to export and/or publish the top thoughts of their Exchange.
Export creates a shareable link where the results can be viewed online.
Publish creates a PDF document which can be downloaded and shared out to participants and stakeholders.
General housekeeping
General product improvements, including a couple of tweaks and the introduction of helpful dialogs to explain the Exchange process.