Another new year is upon us and even though the ball has dropped, we certainly haven't dropped the ball with the latest version of ThoughtExchange. We've streamlined our new user interface and added a host of exciting new features (including new survey question types!) to enhance everything from building your Exchanges to analyzing your results.
We will be upgrading the software on Thursday, January 19th at 8PM PT. The software will be unavailable for about 45 minutes during this time; which is longer than normal, but we promise it's totally worth it.
New in this update:
New Survey Question Types
Our flagship new feature in this release is one that is bound to excite the countless leaders who requested it. Our new survey question options will make it easier for you to gather important information from your participants in the way that makes the most sense for you. In addition to our standard multiple choice, and checkbox style questions we've added:
Satisfaction scores

5-point Likert scale questions

Dropdown questions
The new survey question types are only available in our new user interface. If you would like access to the new interface, please reach out to your ThoughtExchange rep to have it turned on. We will start to turn on new survey question types for customers in February and we'll be in touch when it's your turn.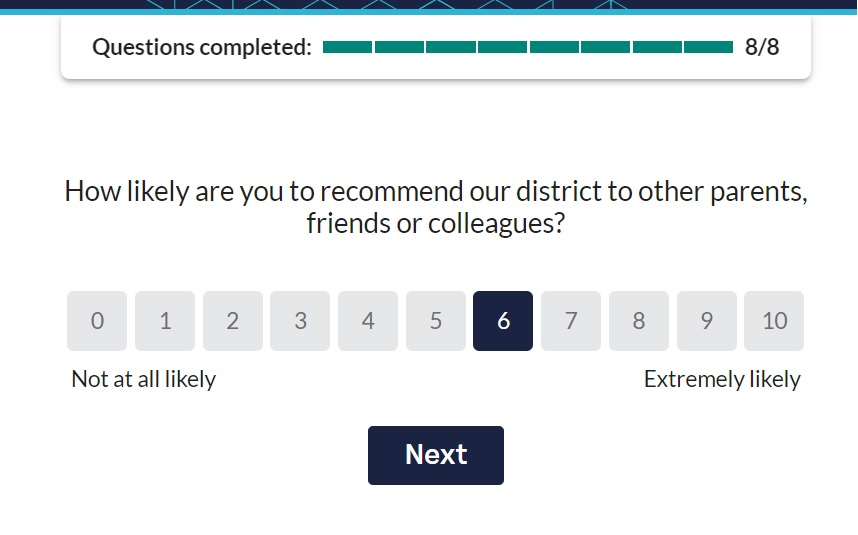 But it's not enough to merely ask great questions. Leaders also need great tools to analyze their data, and we've got you covered there too.
Survey Analysis Page
Over the past couple of updates we've busily been adding features to our new results page (currently accessible via link in the DD). In this release we've added a whole new section specifically to help analyze survey question results. The survey analysis page has two sections: Responses and Compare.
Responses shows visualizations for each survey question asked. There are new charts for many of the Exchange questions that follow industry best practices for displaying survey data.
Compare is a tool for comparing survey question answers with each other. It is helpful for understanding how the different survey answer groups overlap. The included heat map format makes it easy to identify outliers and trends across groups.
The new survey analysis page also includes filtering options that let you see how groups from one of your questions responded to the rest of the question set.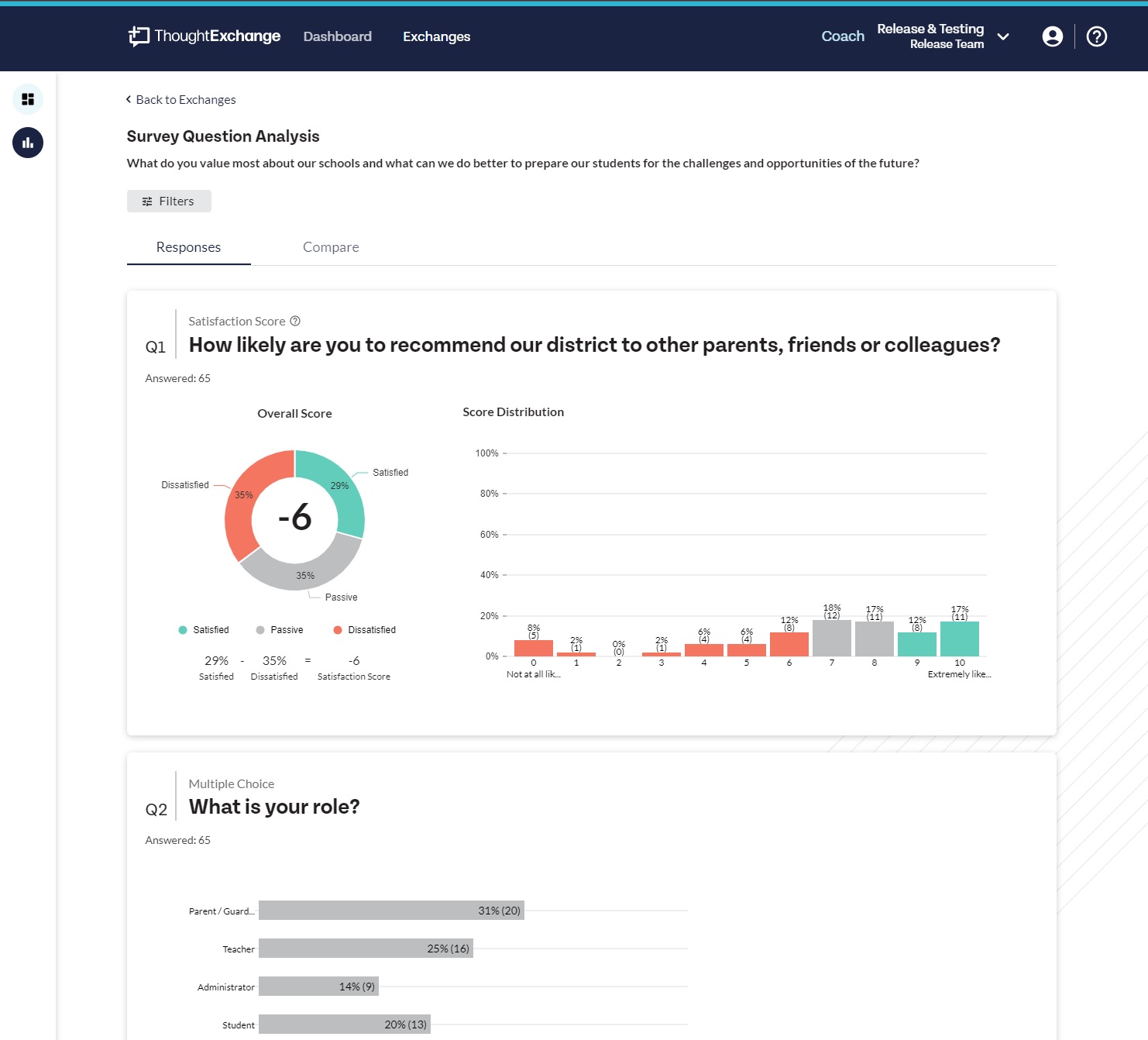 Compare Exchanges (Beta)
Have an Exchange that you run again and again? Interested in tracking engagement and changing opinions over the life of a project? Compare Exchanges makes it easy to compare and track changes in engagement, sentiment, themes and alignment across multiple Exchanges. Use engagement stats, Exchange summaries and bars to get a complete picture of what is consistent and what has changed.
This feature is currently in Beta, but if you would like access reach out to your ThoughtExchange rep.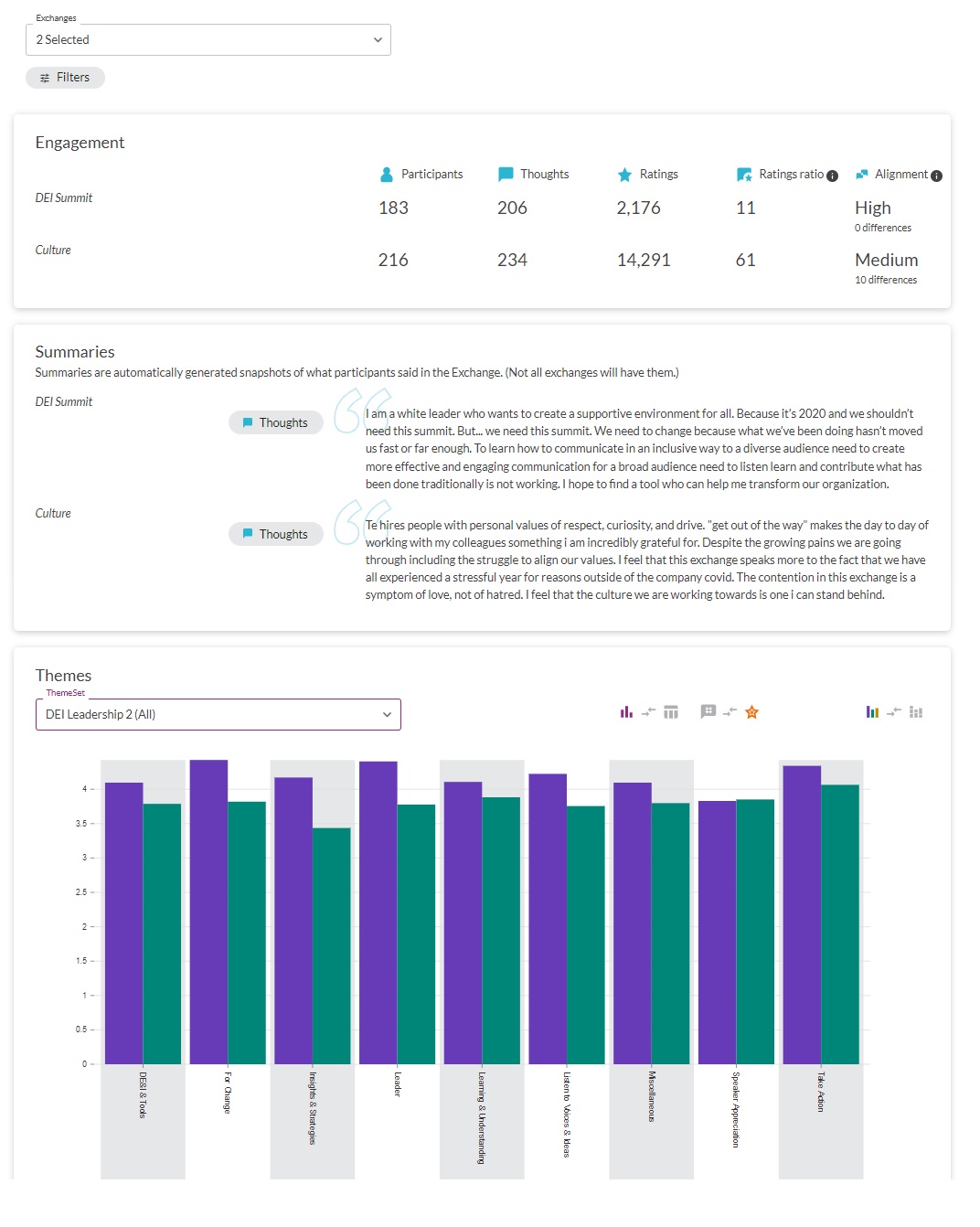 Theme summaries
Imagine this: you've just spent some time organizing the thoughts from your last Exchange into Themes you plan to take action on, but now you're scratching your head trying to determine what the take-home message from each theme is. Summaries for custom themes helps you to quickly review the key ideas in your themes and check for consistency and accuracy of theming with a single click. This feature is in the new results page.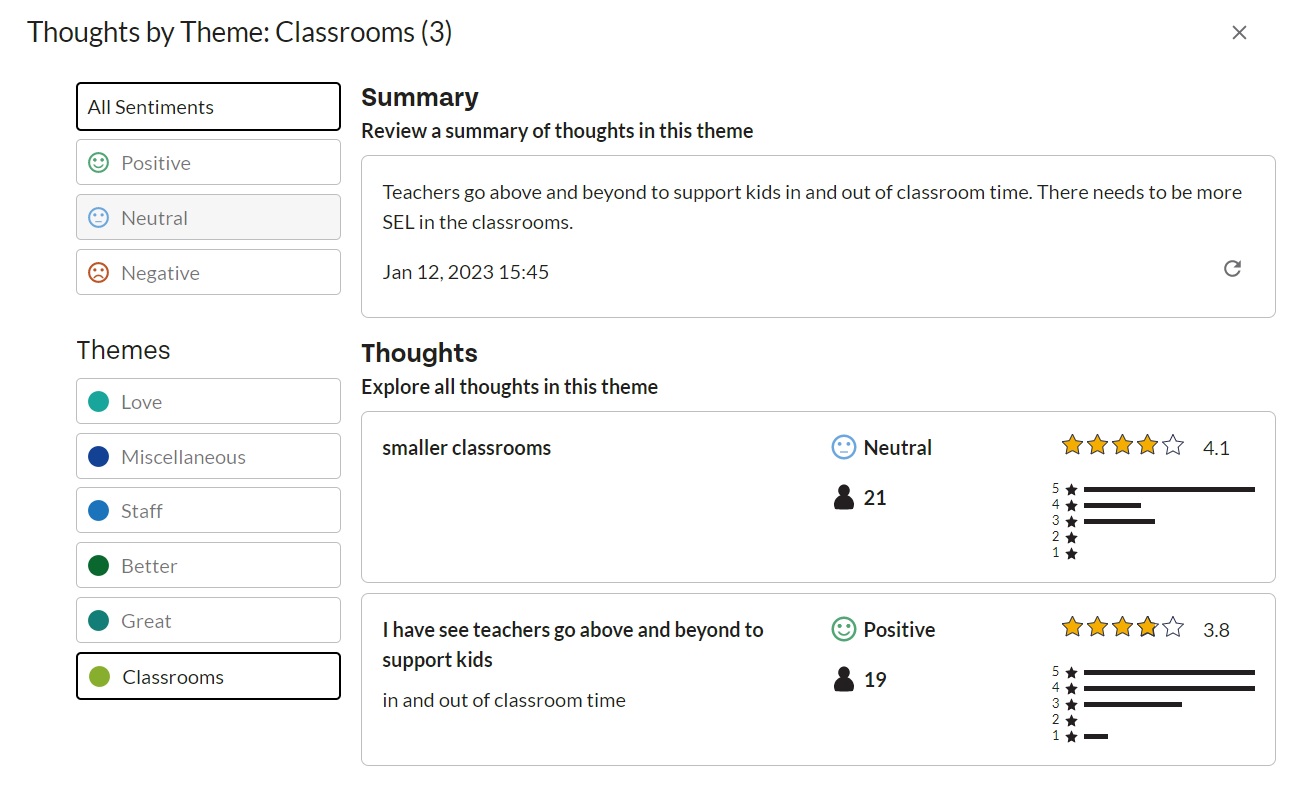 New User Interface Improvements
Leaders who have made the switch are loving our new user interface and have given us lots of great feedback to make it even better. In this update we've made a few changes to simplify navigation and ease of use. Improvements include:
Wider access to templates in the Create new Exchange menu.

We've moved Scheduled Exchanges to the main Exchanges view.

A new Exchange Settings menu in the creation workflow including tabs to set up multi-language Exchanges and Participation Groups.

We've made preview available in the create flow.
If you have any questions about these or any other features, drop us a line at help@thoughtexchange.com, we'd love to hear from you!