Shiny New Things
Introducing Exchange Hub.
A guided tour through the Welcome, the Background, and the Question(s) - and an easier way for participants to find that information again if they want to go back. No more clicking around, searching for a fancy video added to a background.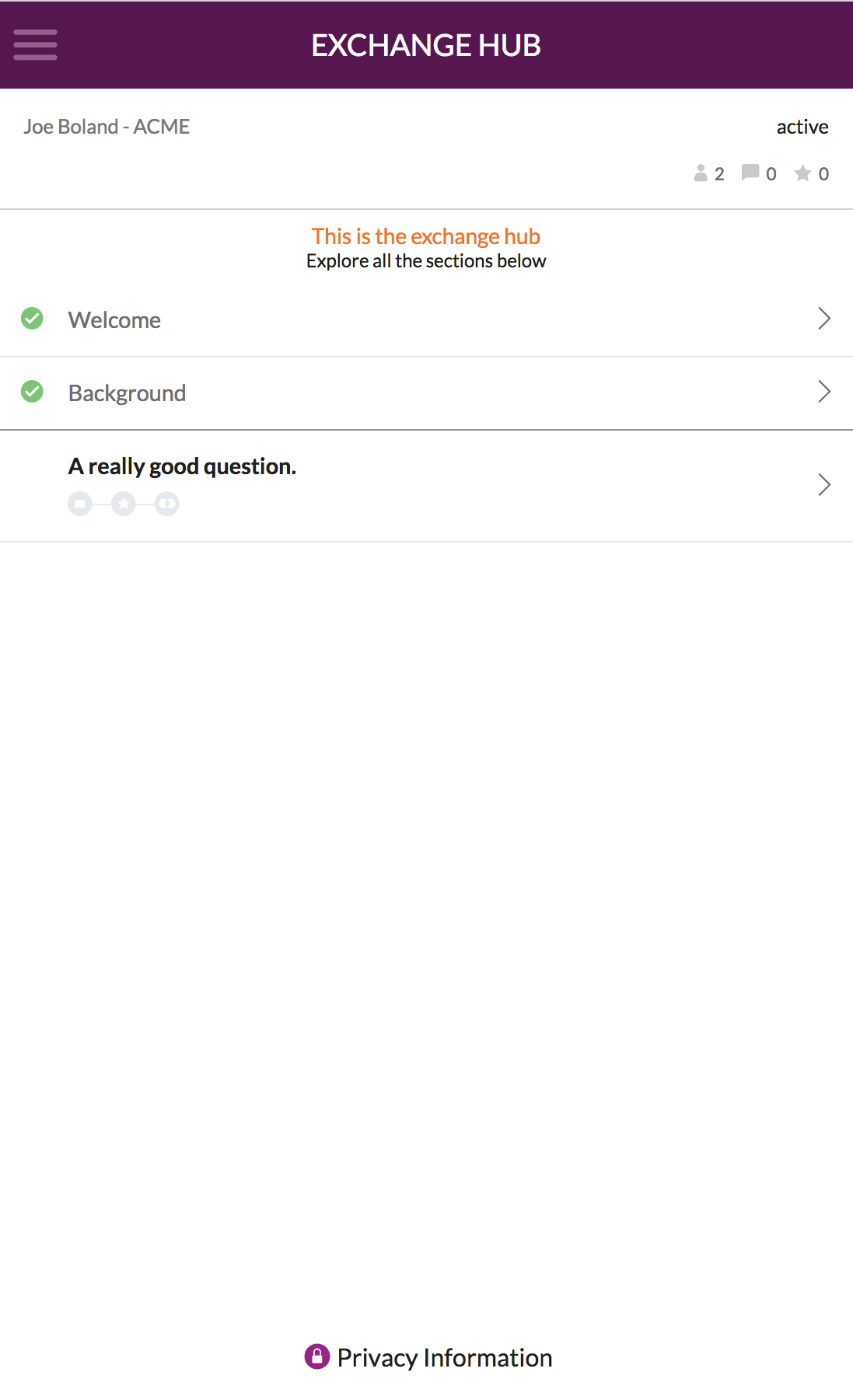 A new Welcome page.
Let's roll out the red carpet for participants with a new Welcome page, including a handy Privacy Information dialogue that outlines our privacy and confidentiality terms - in a language other than legalese.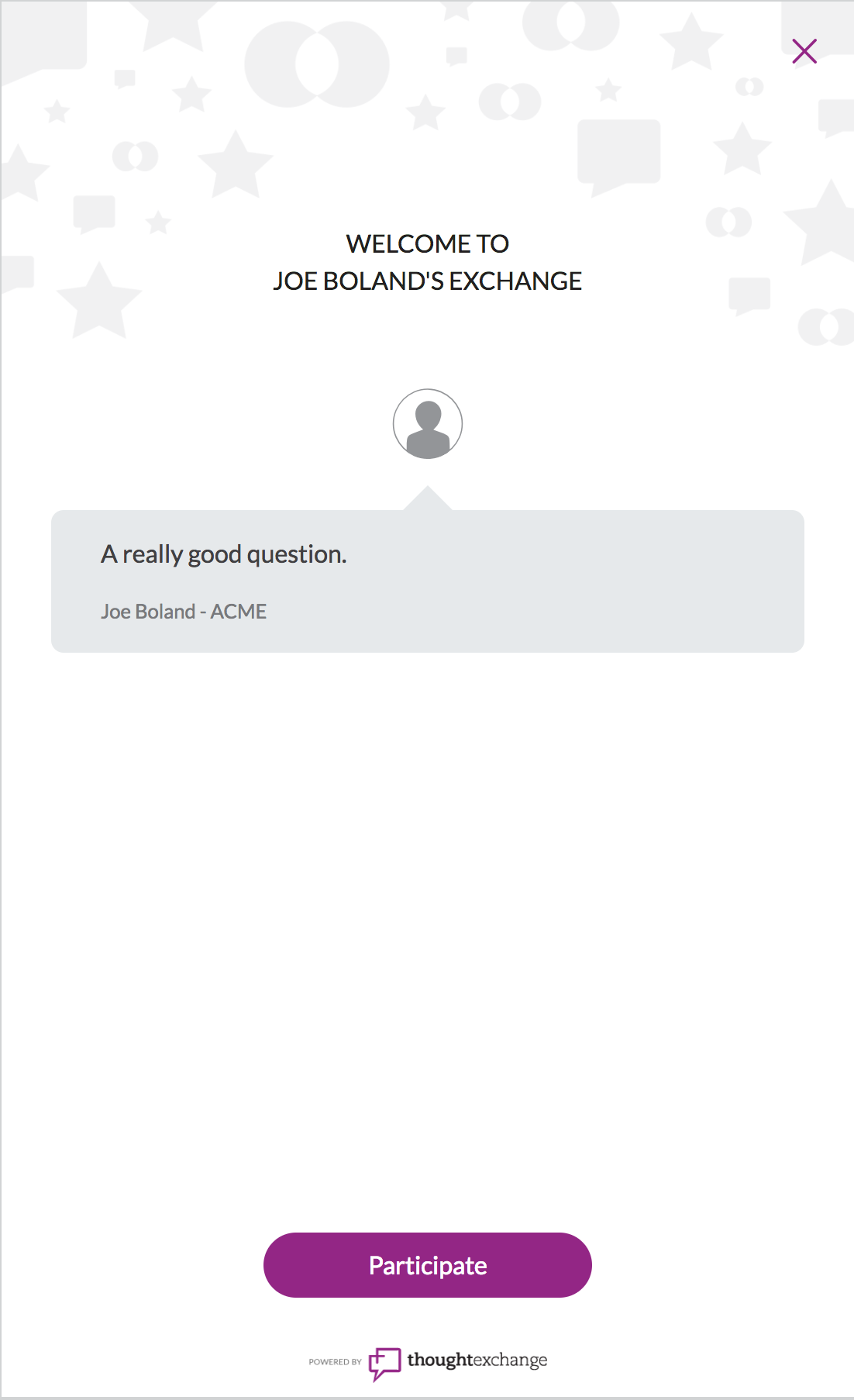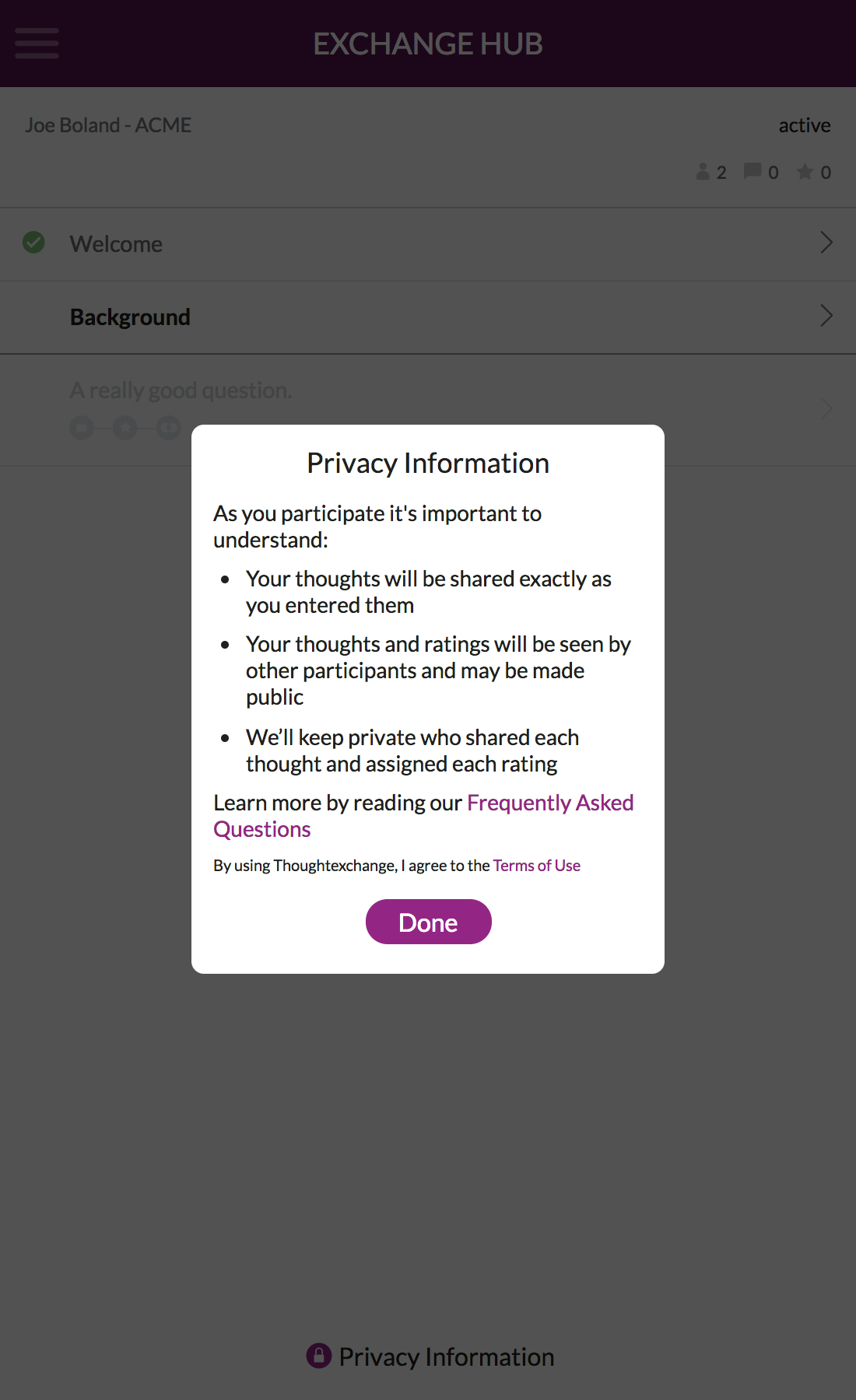 A new Manage Exchange view.
The Your Exchange (aka. Leader Activity) view has been removed. In its place is a new Manage Exchange view, with a simpler interface. We've also called an end to the scavenger hunt - no more hunting around for the "leader features". Just click the menu button (three little lines) in the top left corner, click Manage Exchange, and you're there.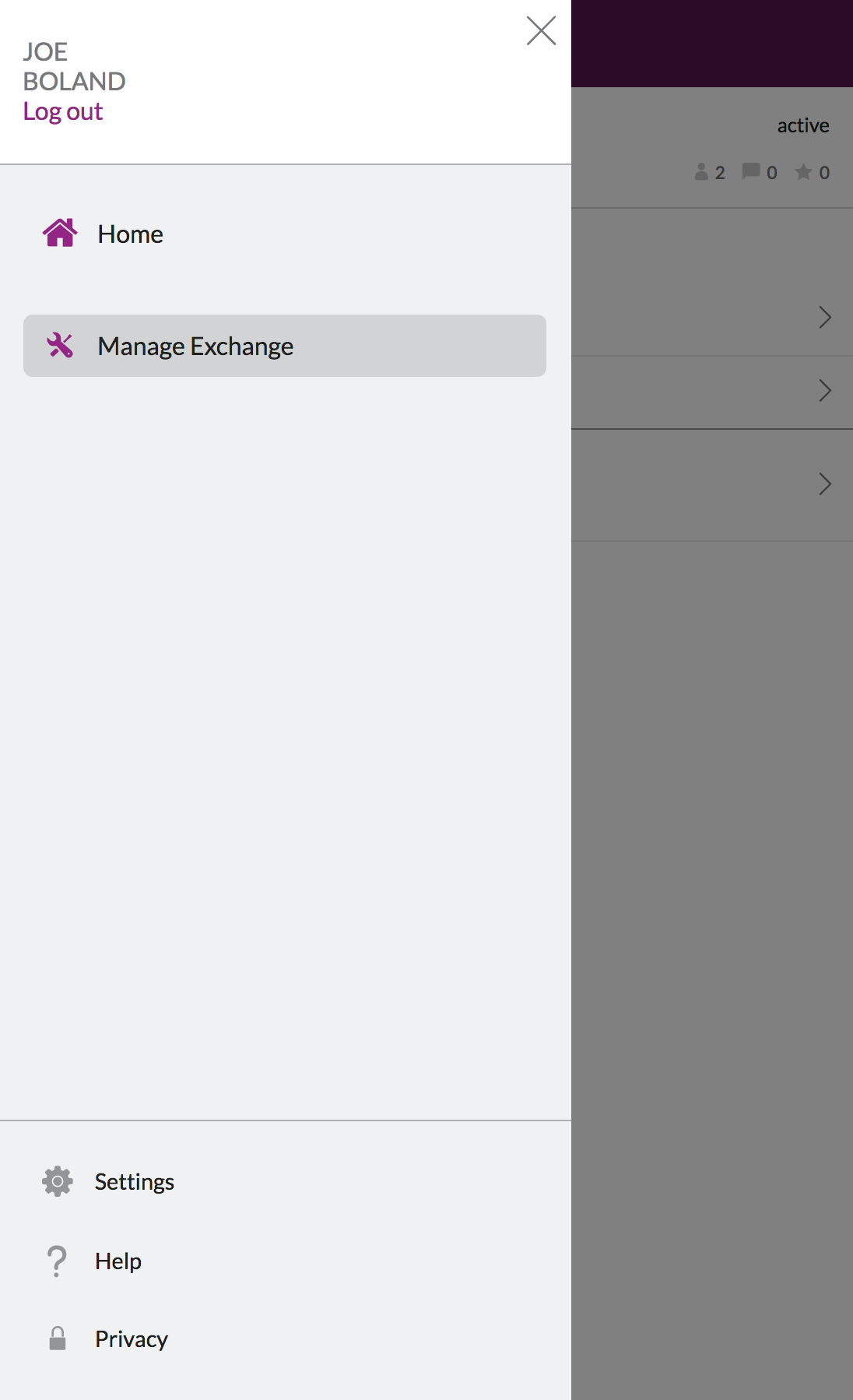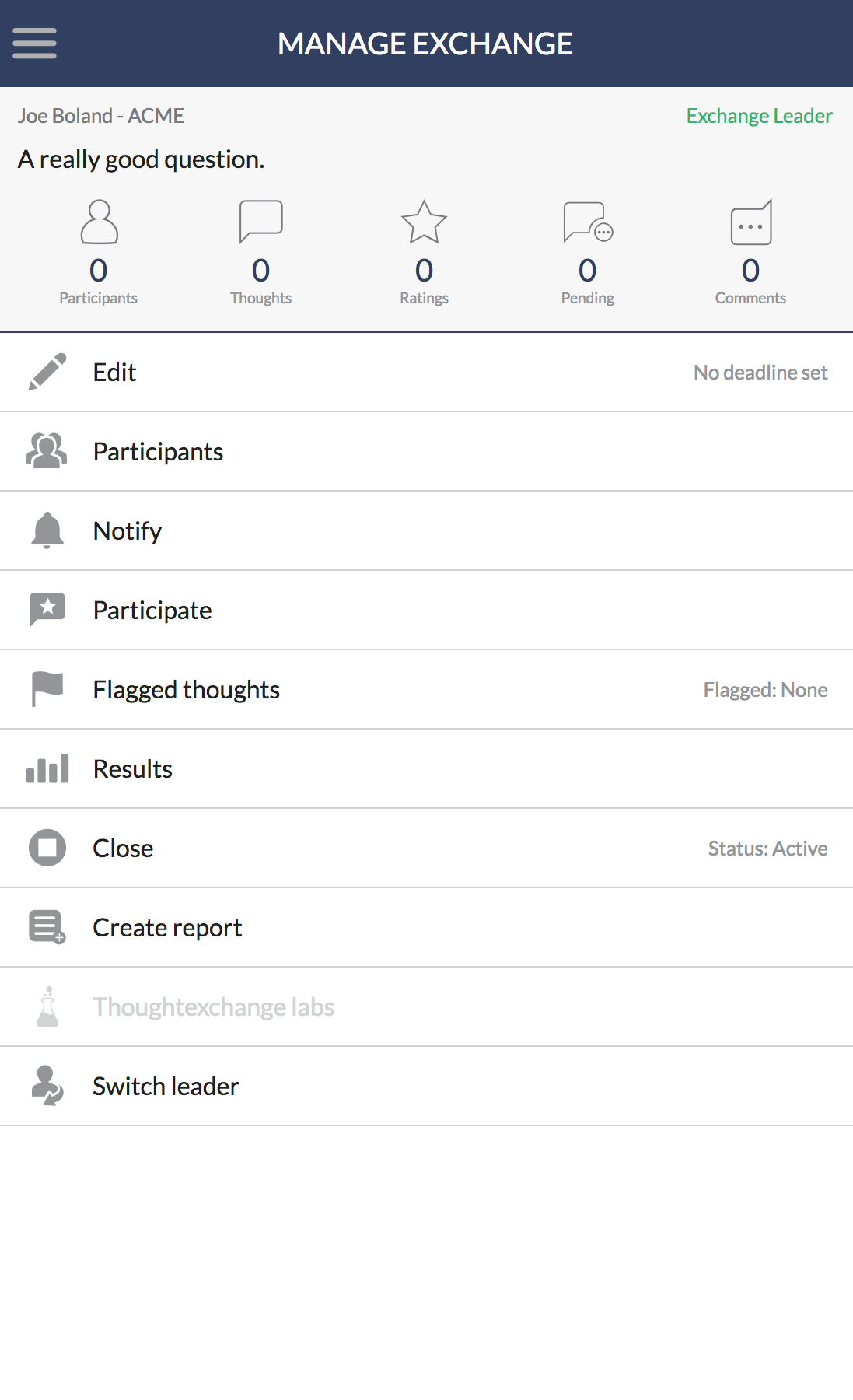 Copy the invitation link with a click of a button!
A new Copy link button has been introduced in the Create and Edit views. Countless mouse clicks saved; the cheers of thousands of overworked mice everywhere can be heard.

Chrome
You asked, we listened! We now support the Chrome browser on iOS.

An easier way to find your Results.
The Analyze view has undergone a much-needed name change. It's now the more aptly-named Results view.
Participants can now unsubscribe from emails.
We'd like to hope that everyone loves every piece of email they get from us, but we figured we'd still give people the option of saying no thanks. This link can be found at the bottom of any notification email from us.
Laying the groundwork for an exciting new feature.
We can't give away too much on this one, but it's in the works for an upcoming version.
À bientôt and hasta luego!

-------------------
General Housekeeping
Sprinkled a little more detail into our onboarding information for participants in the

Your Activity view, to help users understand what they are seeing and why.


We thought we'd take the guesswork out of password requirements. They're now always displayed.



A fancy new error page greets users if a page on our site can't be found or no longer exists. There's no reason for an error page to be disappointing

and

ugly to look at.