Running an Exchange can give you a ton of feedback in a very short period of time, and sometimes you need the cliff notes. Our new Summaries feature (found in the Overview tab of the Discover Dashboard AND on its very own brand new "Summaries" tab) gives you an AI-generated synopsis of the Exchange as well as summaries broken down by ratings and themes.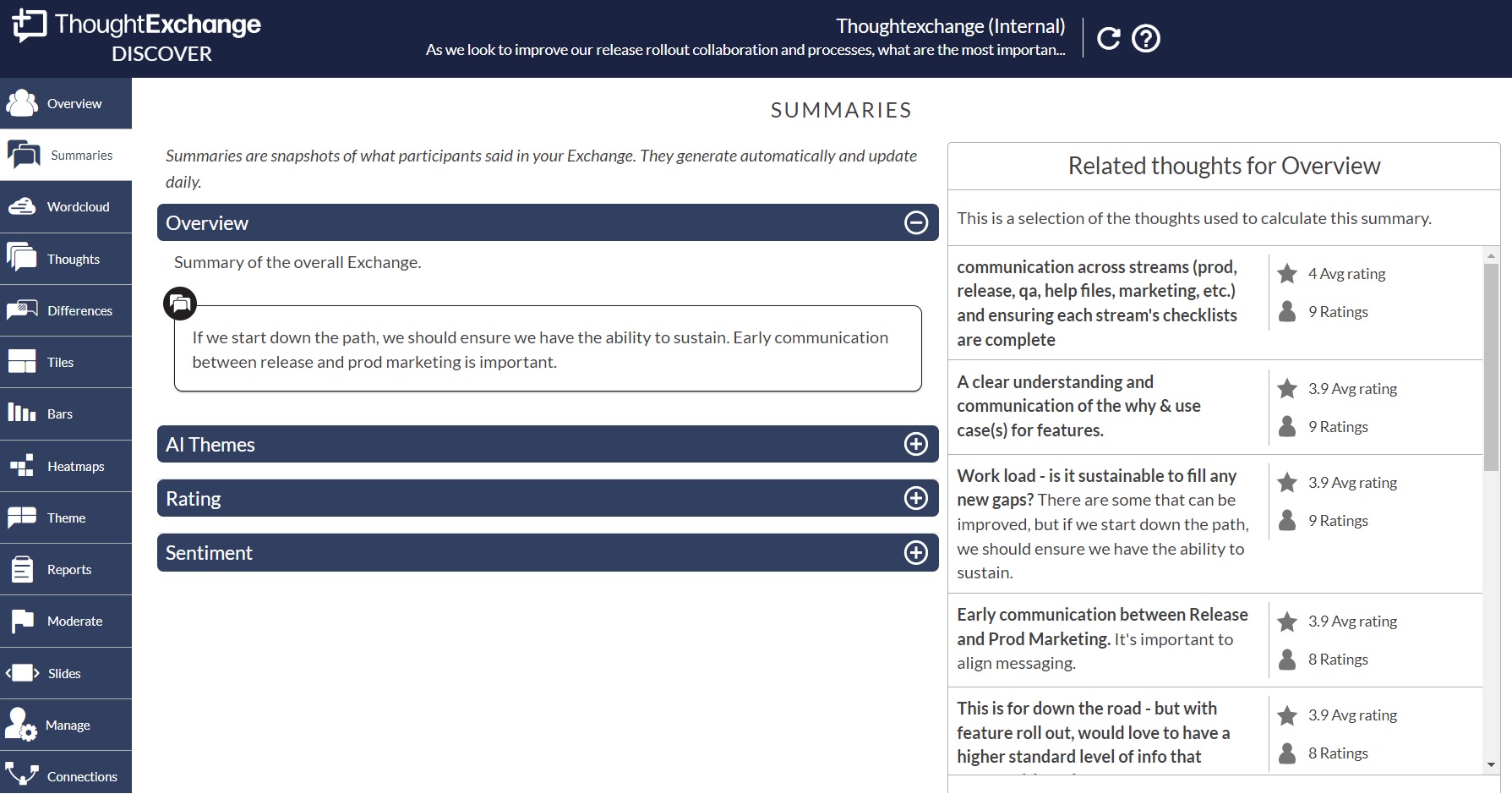 Summaries are automatically generated and are updated once per day for Exchanges where data is actively being collected.
Summaries can also be filtered by Themes, Ratings, and Sentiment.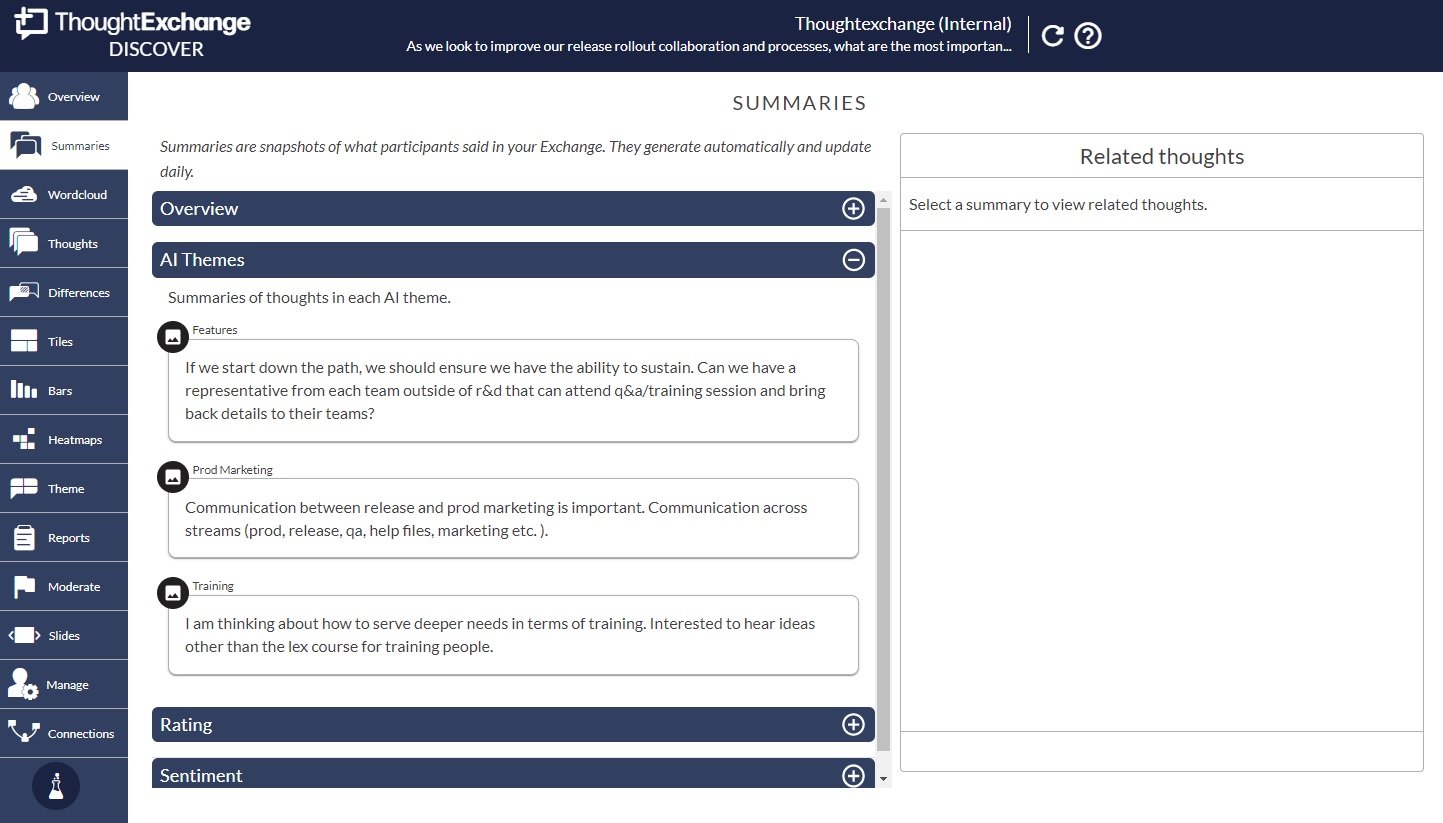 Potential uses for Summaries include:
Previewing your results ahead of a big meeting.

Making sure that big-picture themes are captured in your analysis.

Sharing a snapshot of the results with your participants while you work on a more comprehensive report.
Note: Exchange Summaries are developed using a machine learning algorithm that is trained on publicly available data. Occasionally, words or phrases from the training data will show up in a Summary. All Summaries are reviewed and any that include these fragments will be removed from the Exchange analysis dashboard.