Getting great feedback all starts with creating your Thoughtexchange. The purpose of this article is to walk you through the process and to provide you with some handy resources, whether you're a seasoned pro or a first-time exchange leader. We've included:
Note: In order to create an exchange, you or your organization need to first purchase an account. Contact us to learn more.
Video Walkthrough
When your exchange is ready to launch click here to learn about the features on the Manage page.
Step-by-Step Guide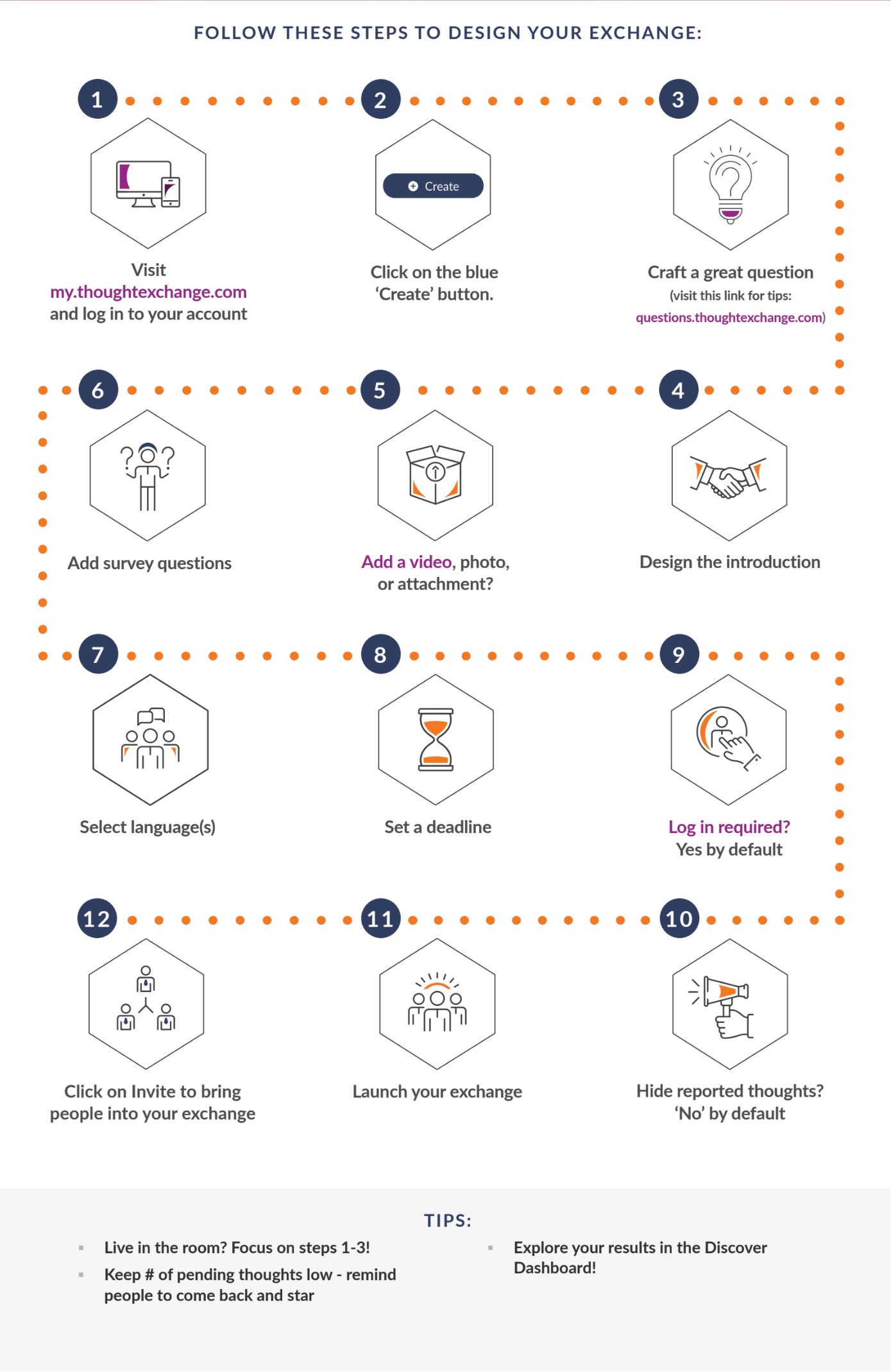 Quick Launch
For seasoned exchange leaders who are running the same exchange monthly or bi-monthly (process improvement, for example), we offer the ability to quickly copy a pre-existing exchange. Using the grapes menu, select 'Create from' and it will copy all exchange design information from survey questions to language settings. Find your new exchange in your draft tab.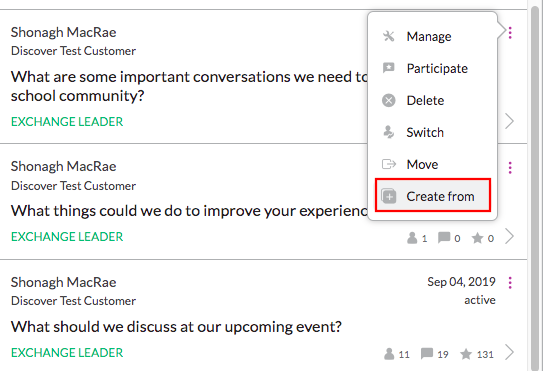 Additional Resources
Click here to learn about managing an exchange that is ready to launch.
Resources by step: