Leaders working in our new interface can now integrate ThoughtExchange with Slack to send targeted invitations and reminders to Slack channels they have defined under the Integrations tab of the Profile Settings menu.
To find this menu, click the circular profile icon in the top righthand corner of the main leader view, click "Profile Settings" and move to the "Integrations" tab.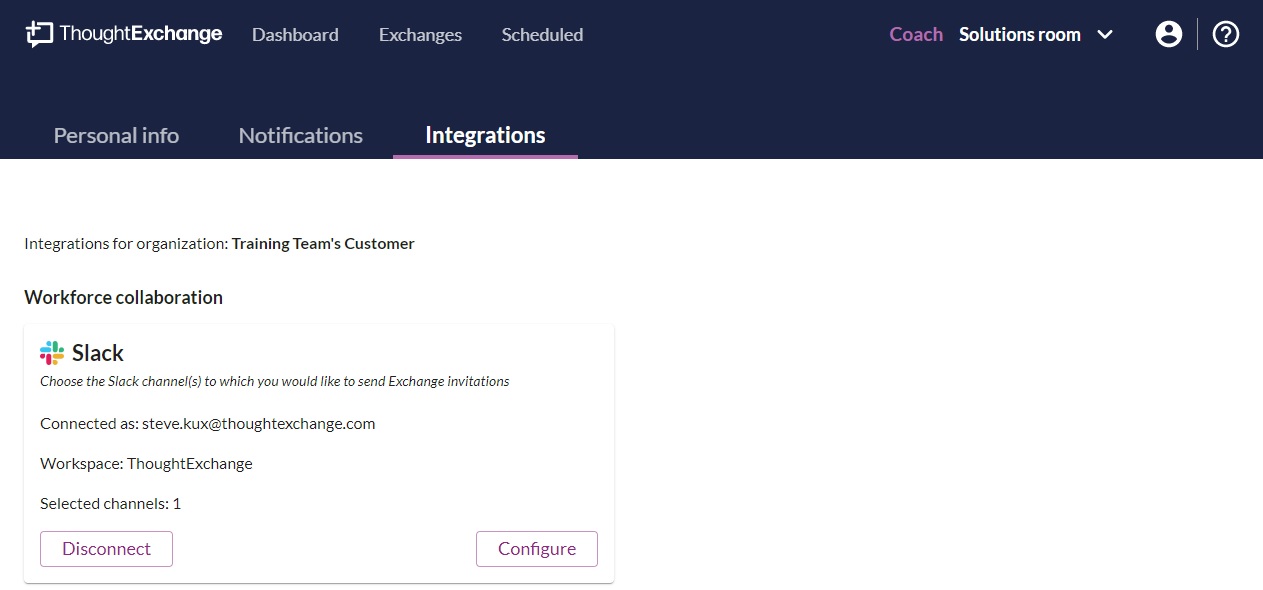 Once you've connected Slack to ThoughtExchange, you can click the "Configure" button to select the channels you would like to have available when setting up the Participants step of your Exchanges.