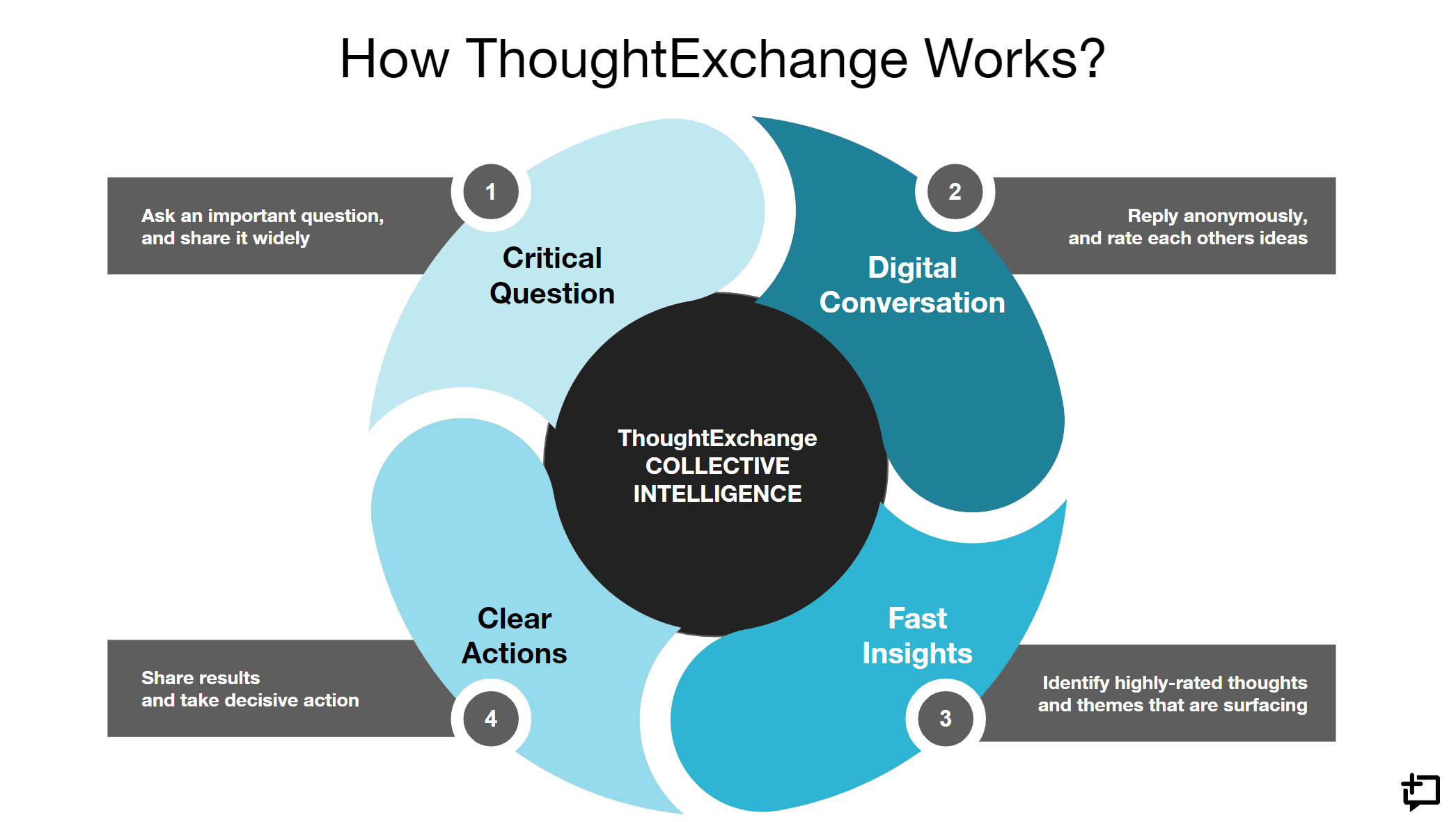 Question Design
Each Exchange has one open-ended question.
Keep it simple, get the to heart of the matter.
More tips on question design here.
Introduction
Survey Questions
Up to 20 survey questions. Consider including two demographic survey questions and one to two sentiment survey questions.
Ask only what's necessary to help participants move through this step faster so they can focus on the Share and Rate steps.
More on Exchange Design
Live Event Exchanges - Promote Participation
Ensure you have a captivated audience and designate at least 8 minutes for participation.
Use the Present Tool to display the QR code and results.
 A key leader should sponsor the Exchange and ask for participation. Here's a script to guide you.
Consider sending the Exchange link out after the event for continued participation.
Asynchronous Exchanges - Promote Participation
Invite email should include: a compelling reason to participate, how results will be used, and how long participation will take.
Share the Exchange via QR code / link in an email, MS Teams, and other key communication platforms.
Create a calendar event and include the Exchange link to reserve time for participation.
Set and communicate your Exchange deadline to create urgency. We recommend 5 - 10 business days.
Send 1 -2 reminder nudges to impress the importance of to returning to rate more thoughts.
Close the Loop
Create a Summary Report in the Discover Dashboard and send it to participants.
Share key learnings or decisions to build buy-in for continuous projects.