Preview mode allows leaders to take a tour of exactly what their participants will see in a way that will not save any test responses. Enjoy the confidence of knowing that your Exchange is laid out how you want it without worrying about altering your participation statistics.
To access Preview mode, simply save the Exchange you are working on as a draft and navigate back to your Exchanges view. Click the three dots in the upper right corner of the Exchange card and select "Preview".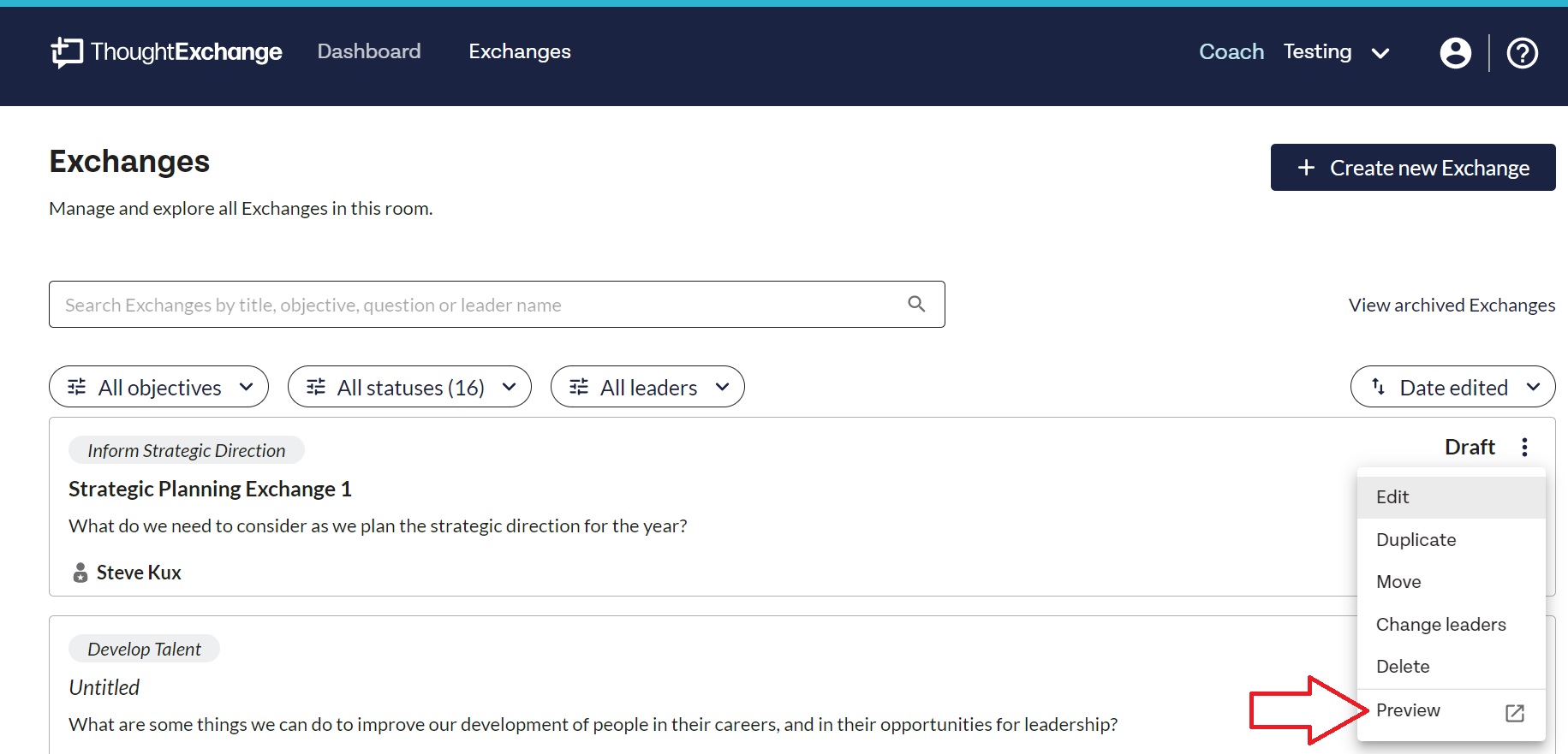 Everything will appear just as it will for participants except that you will see a light blue bar at the top of the page to indicate that you are previewing the Exchange. The View results step will appear blank since there are no results to view. Preview links are shareable and can be viewed by anyone, provided your Room settings do not restrict access.