If you or other leaders in your organization find you are using the same questions over and over to create participation groups or survey questions, it might make sense to set those questions up as templates. Having a question set up as a template in your room means that leaders can add it to their Exchanges with just a couple clicks, instead of manually typing it out every time they need to use it.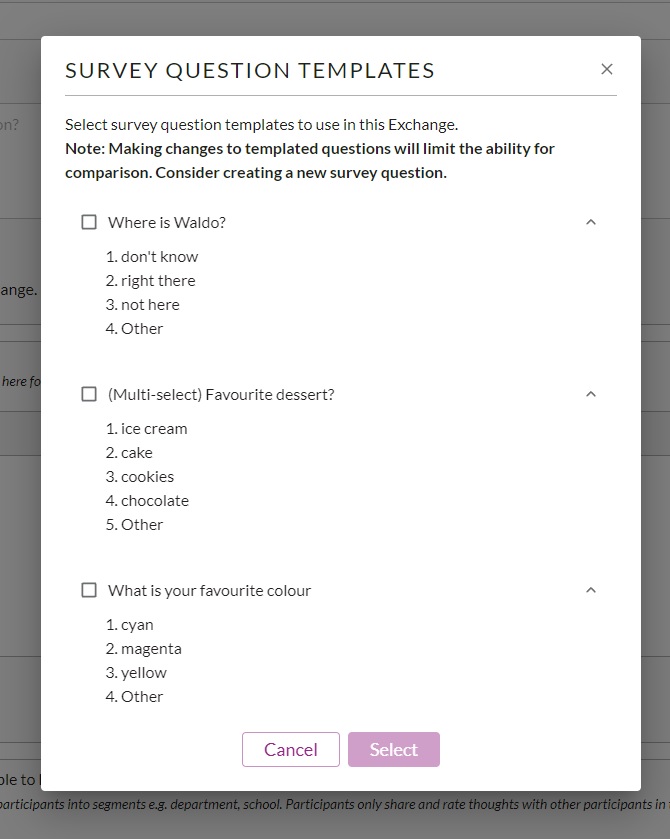 Leaders who have been given permission by an account or room administrator can manage the templates in a room under the 'Room settings' menu in the 'Templates' tab.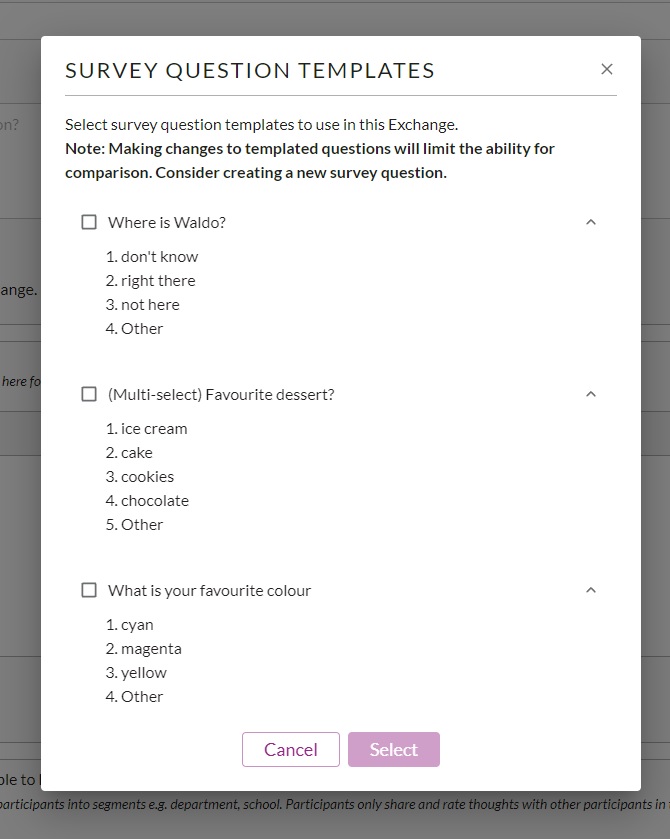 Once a template has been created, it is available to all leaders building any Exchange in your room.