In this article
What is Present?
Presenter mode makes running live exchanges easier than ever. This feature includes an audience-facing view that leaders can project (or screen share in a virtual meeting) that provides the link, exchange code, and a QR code that participants can use to take part.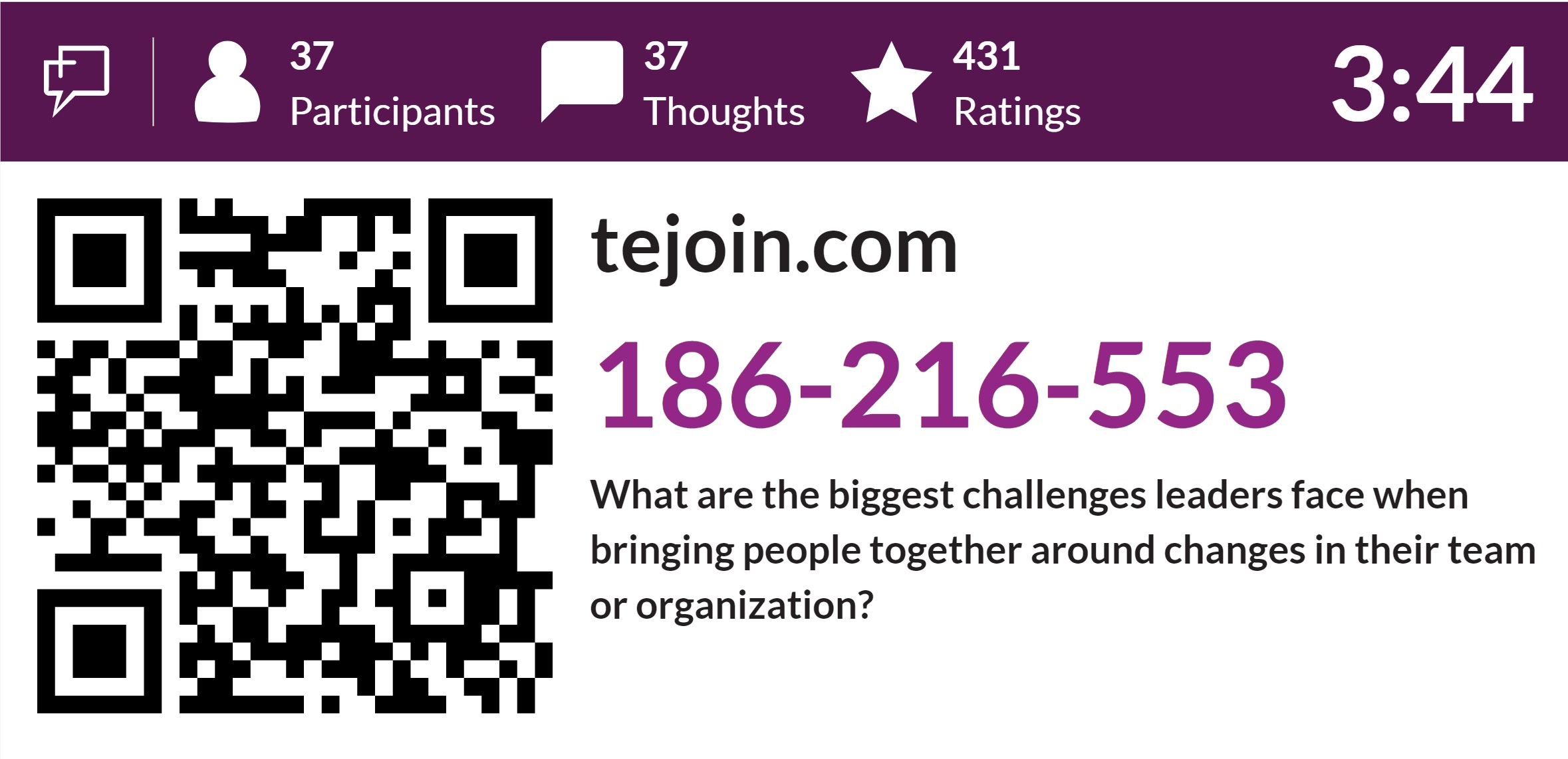 When participants are in the exchange, leaders can activate the Visualize screen to display real-time participation graphics.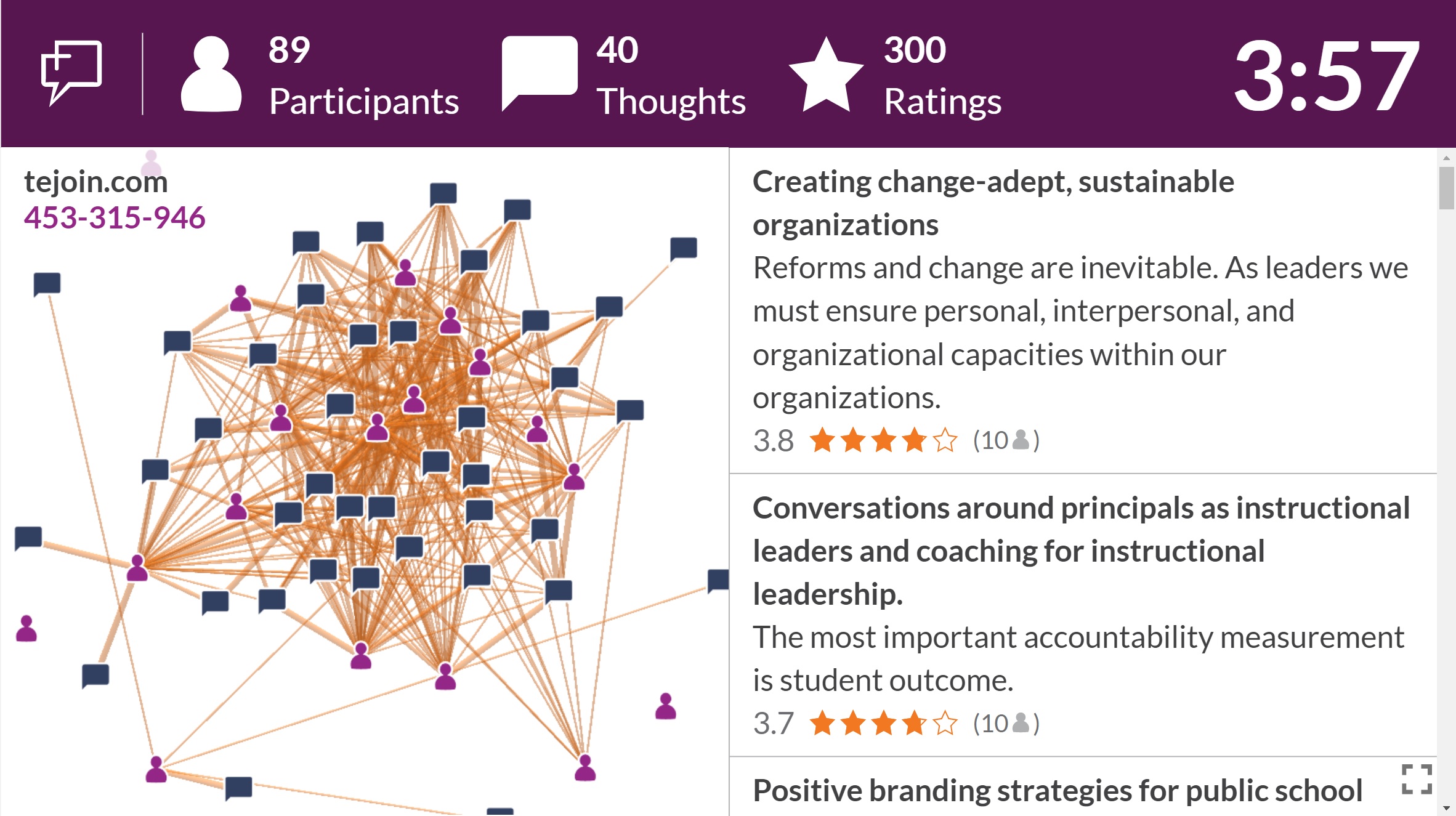 When the exchange closes, leaders can use the Discover view to select and highlight key thoughts to guide the conversation.
Present also includes a view for presenters that controls and displays a participation timer, display visualizations, and highlights results.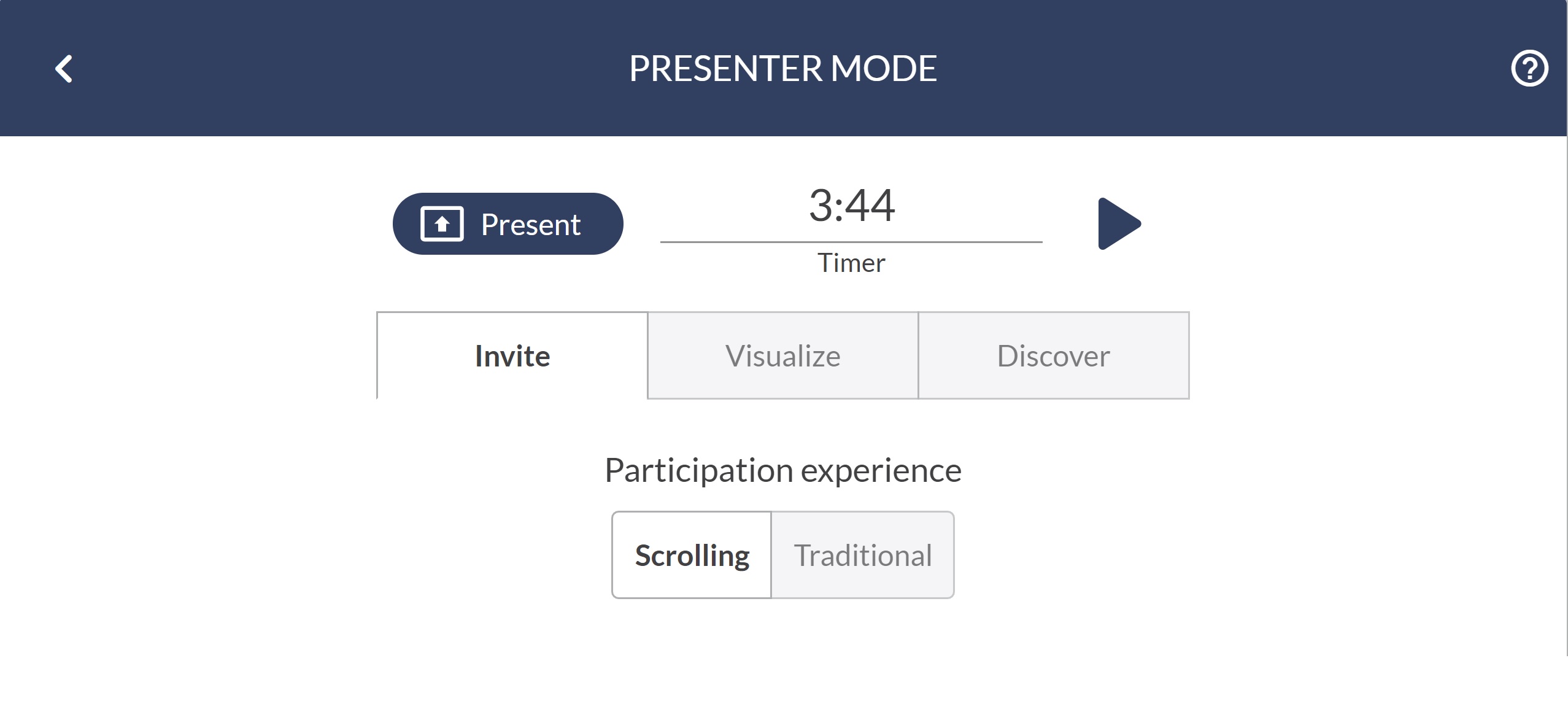 The best part? Presenters can control the audience-facing page using a second window on their computer or from a totally separate secondary device. This feature is ideal for when you're on stage and your computer is connected to a projector at the back of the room.
Tips for the best experience
Here are three tips to keep in mind that will help you get the most from all the tools Presenter mode provides:
1. Use Two Devices
Presenter mode allows you to use a secondary device to navigate while you share your main screen. Use a handheld device or another laptop to control key aspects of what your audience sees and leave your computer connected to the main screen or projector. You can use your secondary device to control the timer, the user experience (traditional or scrolling) and the navigation between different tabs. Having a second device is also handy when running Presenter Mode in a virtual event as it allows you to control the participant view without switching back and forth from the control page!
2. Use all three tabs
Presenter mode includes three tabs you can use the guide your presentation. The Invite tab contains all the information your participants need to access the exchange, whether they prefer to use the QR code or the numerical exchange ID. Once you're confident that everyone in the audience is sharing and starring, the Visualize tab shows them how the conversation is unfolding in real-time. The Connections graphic shows thoughts appearing as they enter the exchange and participants interacting with them through the Star step. Finally, use the Discover tab to close the exchange, display the top-rated thoughts and highlight different ideas as you discuss them.
3. Highlight thoughts to guide your discussion
As you explore the results on the Discover tab, click once on a thought to bring it to the top of the list and a second time to go full screen so everyone in your audience can see the current topic of conversation.
Presenter mode is perfect for running exchanges at meetings, conferences or town halls. If you would like to learn more about facilitating live exchanges, check out our help article about Running a Thoughtxchange at an Event or Meeting.