In this article
What is Present?
Present makes running live exchanges easier than ever. This feature includes an audience-facing view that leaders can project (or screen share in a virtual meeting) that provides the link, exchange code, and a QR code that participants can use to take part. 
When participants are in the exchange, leaders can activate the Visualize screen to display real-time participation graphics.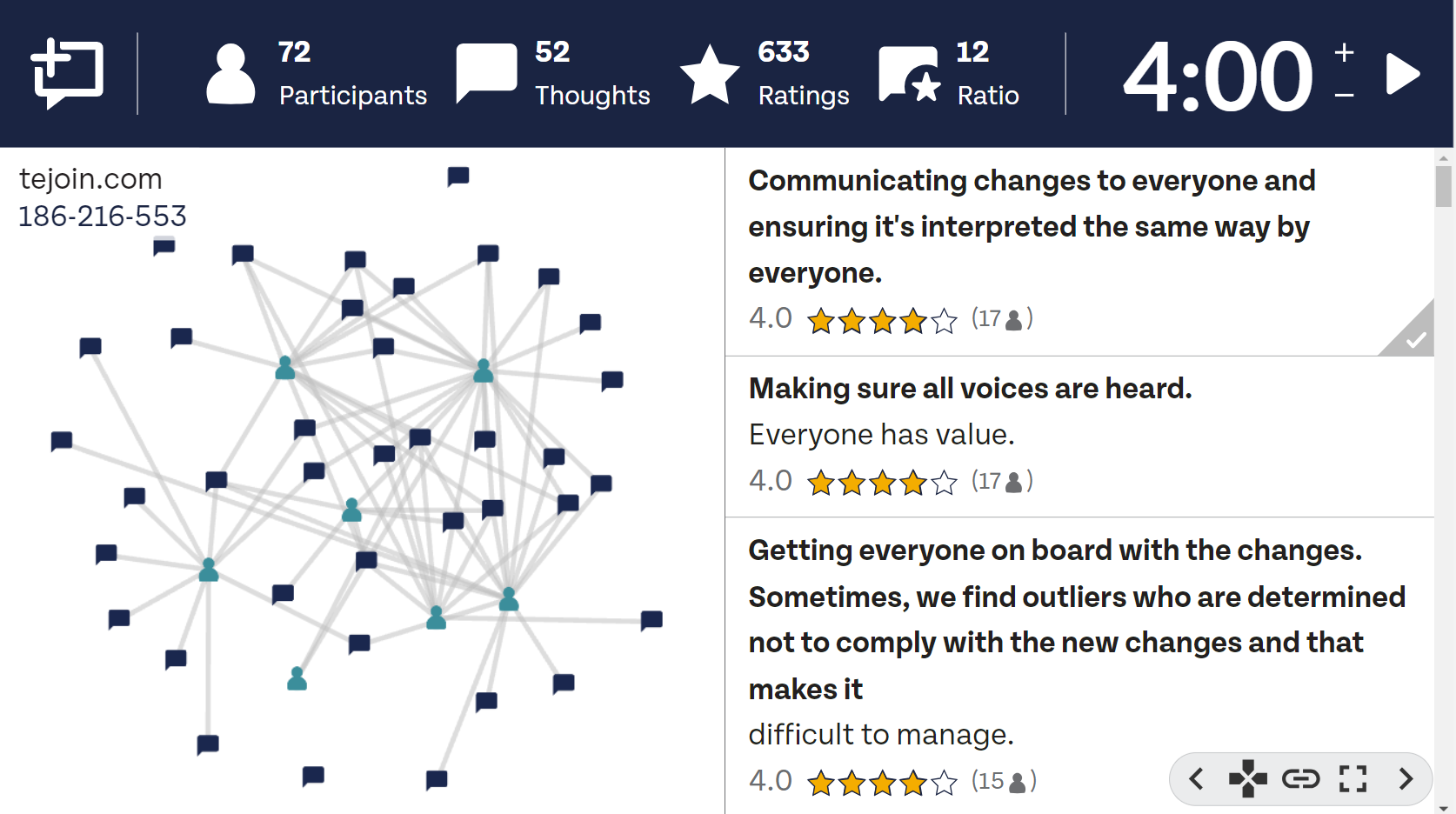 When the exchange closes, leaders can use the Discover view to select and highlight key thoughts to guide the conversation.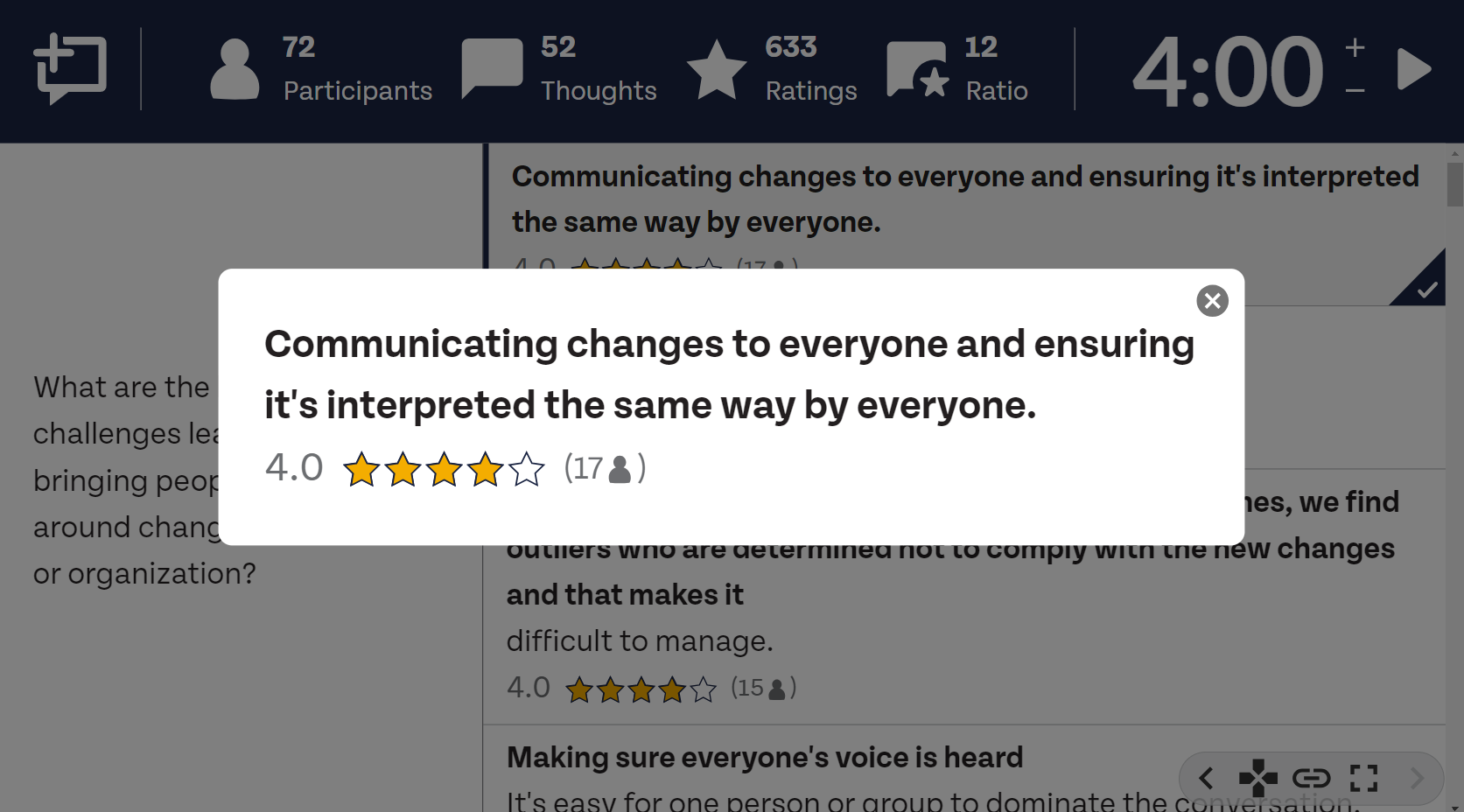 Present includes controls for a participation timer, visualizations, and highlighting results. Leaders can move between these views using the Leader control panel or by clicking the buttons on the main participant screen.
Leader Control Panel: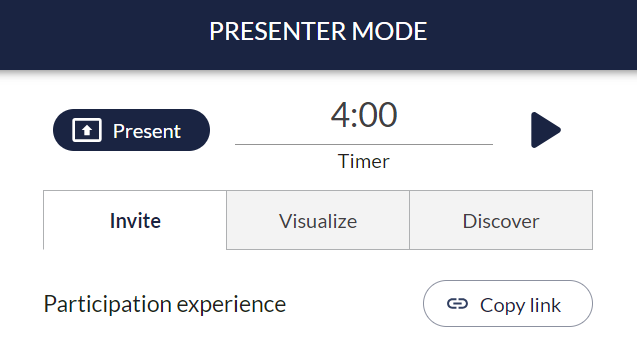 This feature is ideal for when you're on stage and your computer is connected to a projector at the back of the room. This view can be accessed by clicking the "Launch presenter controls" button in the bottom right corner of any Present slide.
Participant Screen Controls: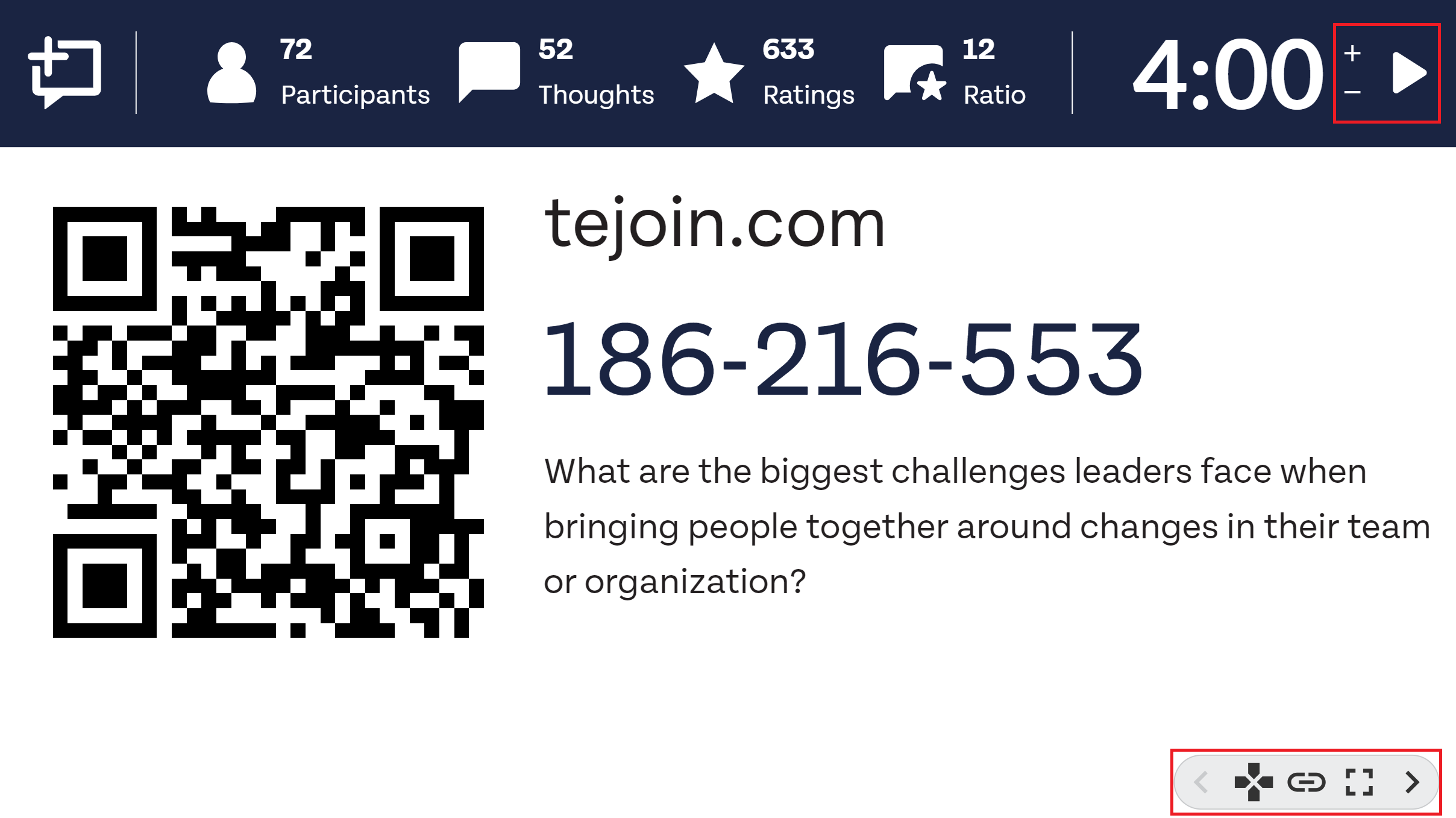 These controls can come in very handy when you're running a virtual event and want to stay on the same screen as your participants. They allow you to add or subtract time from your timer, move between views, copy and share your exchange link or activate full-screen mode.
Tips for the best experience
Here are a couple tips to keep in mind that will help you get the most from all the tools Present provides:
1. Use all three tabs 
Present includes three tabs you can use to guide your presentation. The Invite tab contains all the information your participants need to access the exchange, whether they prefer to use the QR code or the numerical exchange ID. Once you're confident that everyone in the audience is sharing and starring,  the Visualize tab shows them how the conversation is unfolding in real-time. The Connections graphic shows thoughts appearing as they enter the exchange and participants interacting with them through the Star step. Finally, use the Discover tab to close the exchange, display the top-rated thoughts and highlight different ideas as you discuss them.
2. Highlight thoughts to guide your discussion
As you explore the results on the Discover tab, click once on a thought to bring it to the top of the list and a second time to go full screen so everyone in your audience can see the current topic of conversation.
Present is perfect for running exchanges at virtual events, meetings, conferences or town halls. If you would like to learn more about facilitating live exchanges, check out our help article about Running a ThoughtExchange at an Event or Meeting.