Are you the kind of person who likes to keep everything neat and tidy and also happens to run a lot of exchanges? If so, the Engagement Archive is for you. You can choose to move any engagement you like into the Archive, removing it from all other views.
You can view your Archived Engagements by clicking the "View archived" option to the right of the search bar in your landing page.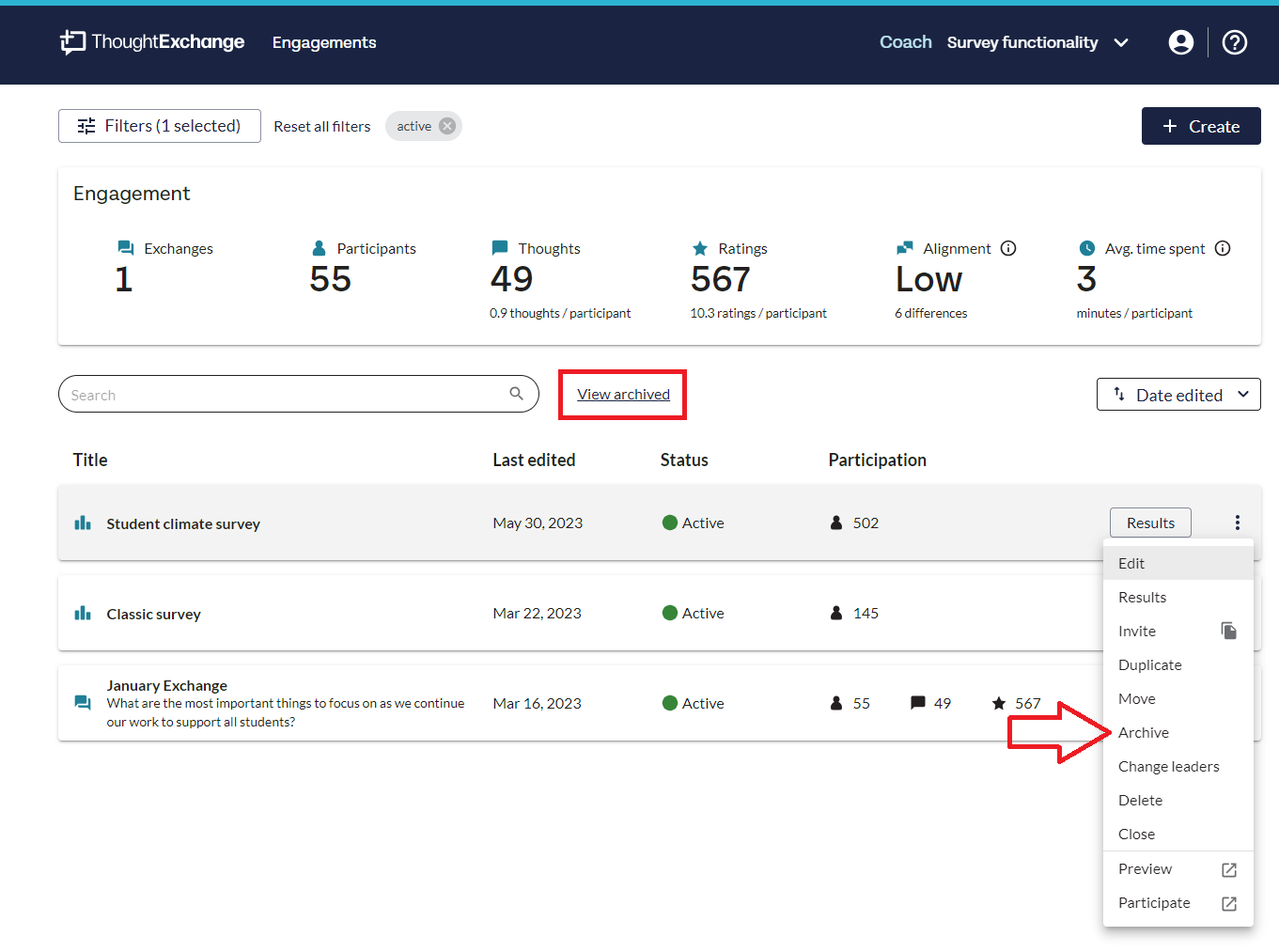 Some things to know about Archived Engagements:
Participants are not able to view them and will receive a "This engagement is no longer available" message if they load the link.

The Results Dashboard remains viewable for leaders.

Any reports related to Archived Engagements remain viewable to anyone with the link (you can delete these separately if needed).

You can only send an engagement to the Archive if you are the leader.