Congratulations! You've created a Thoughtexchange and you're ready to send it out to your participants. (Click here if you need some help with that part of the process.) When your exchange is live you will be able to find all the tools you need to manage it in the "Grapes" menu (it looks like three horizontal dots in the upper right corner of the Exchange).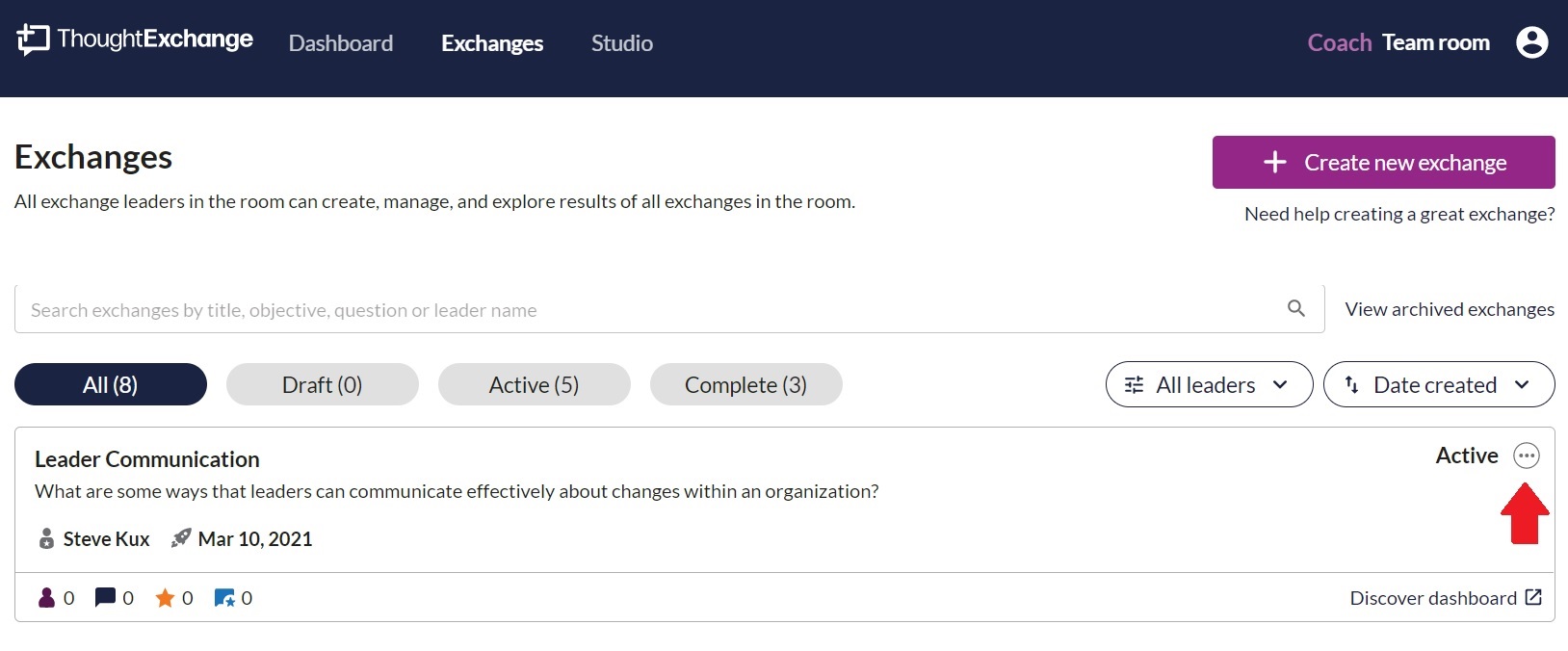 Manage Tools
Edit - Make changes to the content of your exchange. Click here to learn about creating an exchange.
Present - Run an exchange live with a group of participants using graphics that update in realtime and interactive discussion features. Click here to learn how it works.
Slides - View and download a customizable slideshow summarizing the results of your Exchange in the Discover Dashboard.
Invite - Get the shareable link or code that you will send to participants to grant them access to the exchange. Click here to view example invitation email text.
Duplicate - Copy the Exchange to create a new (editable) Draft Exchange (this is great for topics you'll run Exchanges on more than once ex. 360 reviews, check-ins, etc.).
Move - Move the Exchange to another Room.
Archive - Move the Exchange out of Draft, Active, or Complete and into the Archived Exchanges view.
Change Leader - Change the Leader role for the exchange over to another person in your organization (useful if you are going to be away on vacation or if someone else will be taking over the management of the exchange).
Close - Manually close your exchange if you have not set a deadline.
Delete - Permanently delete your Exchange.
Participate - Enter the Participant view to participate in your own exchange.