After I close my browser and then re-launch my browser, I am asked to re-register. Shouldn't the registration information be remembered?
The short answer is yes. 
If you are prompted to re-register, then perhaps your browser settings are configured such that the local storage, or cookies, are removed when the browser quits. As a result, when you visit our site and participate in the Exchange, you will have to re-register because this registration information is not "remembered" by your browser.
The following settings need to be in place in order to keep the required local storage to prevent having users re-register:
Microsoft Edge: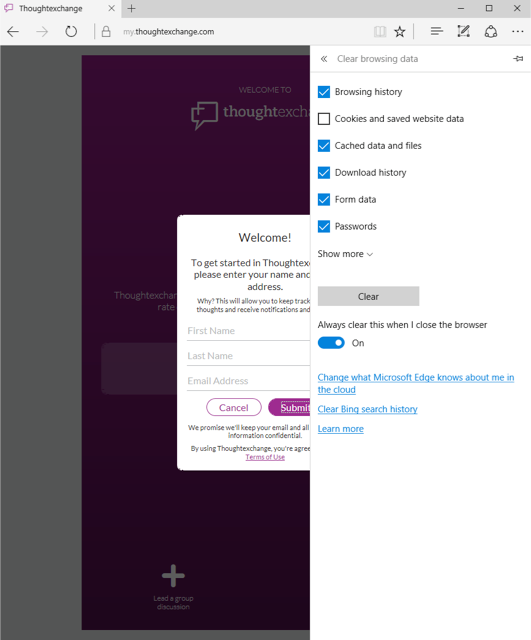 Internet Explorer: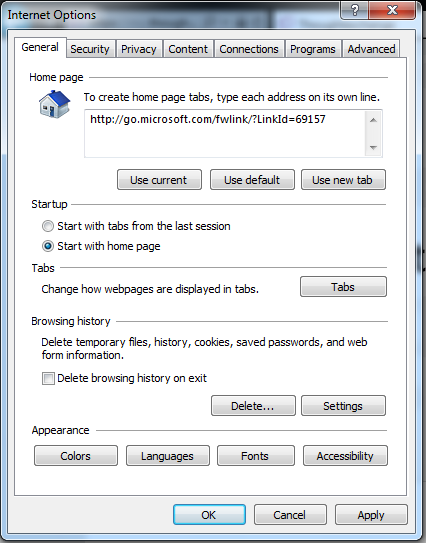 In the "Browsing History" section, ensure that "Delete browsing history on exit" is de-selected.
If your settings are managed by your company's IT team via Group Policy, you may wish to consult with your IT team to ensure that the "my.thoughtexchange.com" is added as a "Favourite" website so that local storage is preserved.
To determine this, click on "Delete..." in the "Browsing history"section: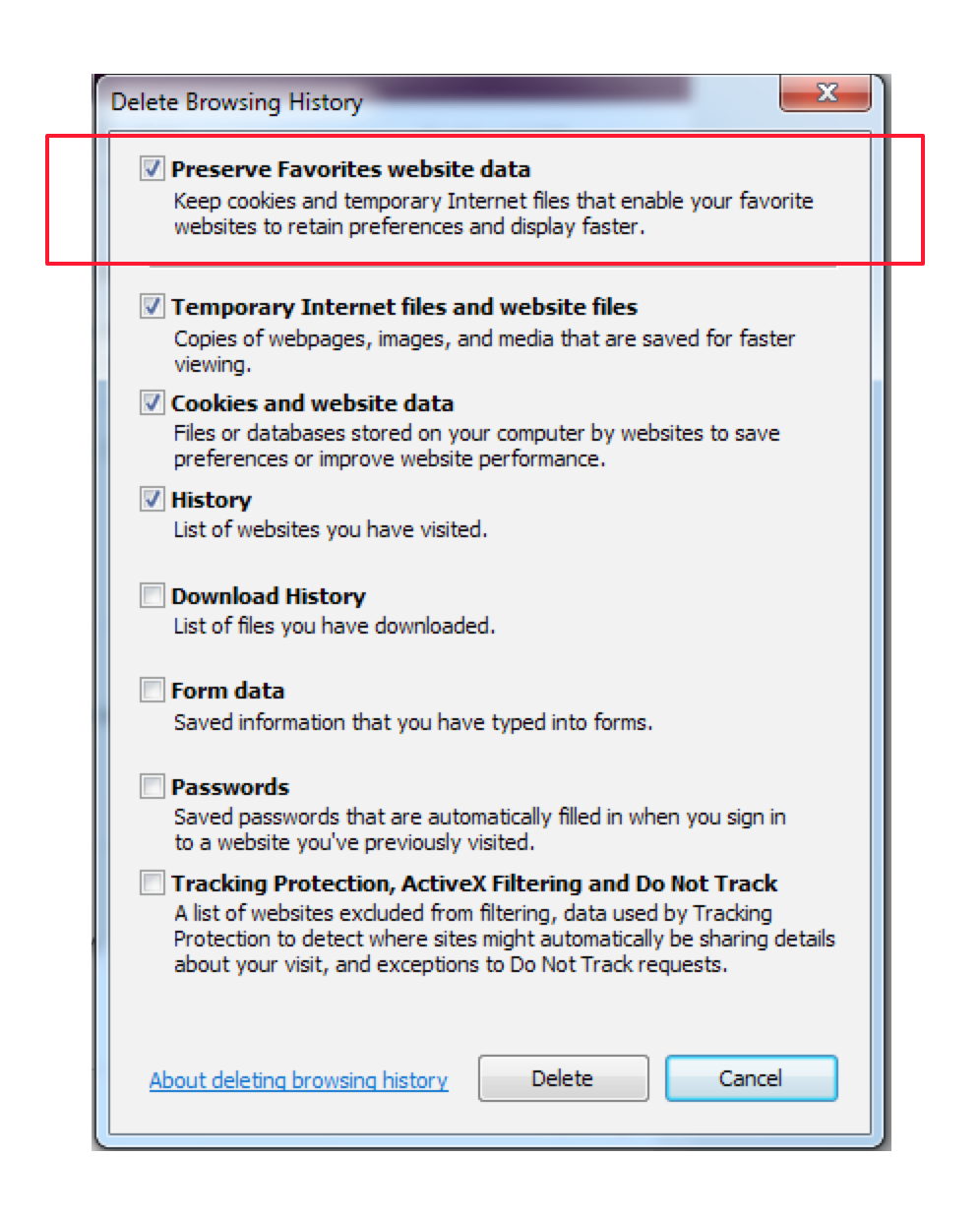 Chrome: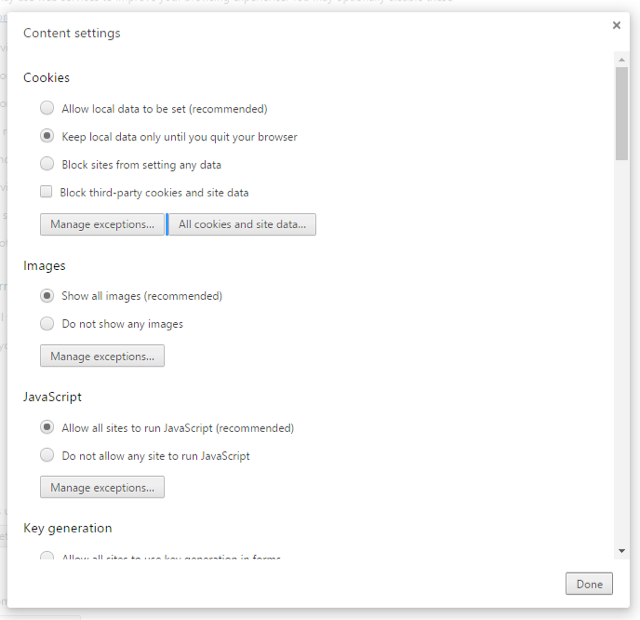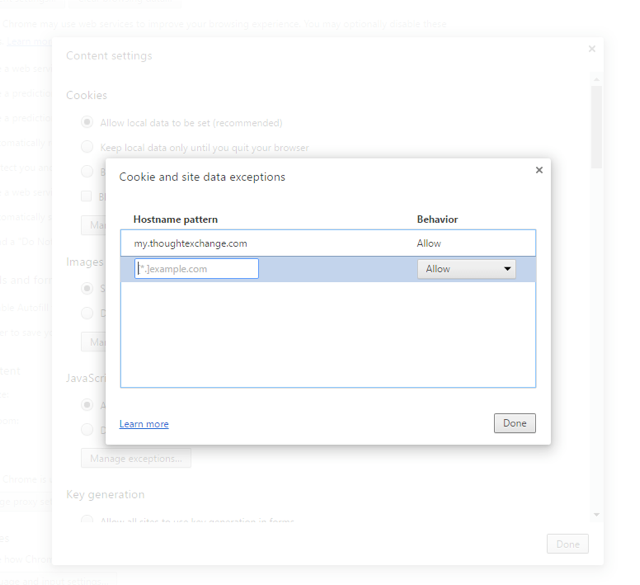 Firefox: