Sometimes, the ability to say things privately can be a double-edged sword. On the one hand, it allows people the freedom to express meaningful thoughts that they may not otherwise be comfortable or confident in bringing forward in a different setting. On the other hand, some people may use the opportunity to air grievances or even hurtful thoughts in an abusive way.
While there is privacy in who posted what, participants can report thoughts to be reviewed (and removed) by the leader.
To report a thought:
Click the

Options

icon on a thought

Click

Report

There are two reasons for reporting a thought:

Rude or hurtful

and

Other
Note

: A description for the flagged thought is required to report it. Taking a moment to accurately describe the reason for reporting the thought will help the leader determine whether or not the thought should be removed from the Exchange. Your identity will not be shared with the sharer or the leader.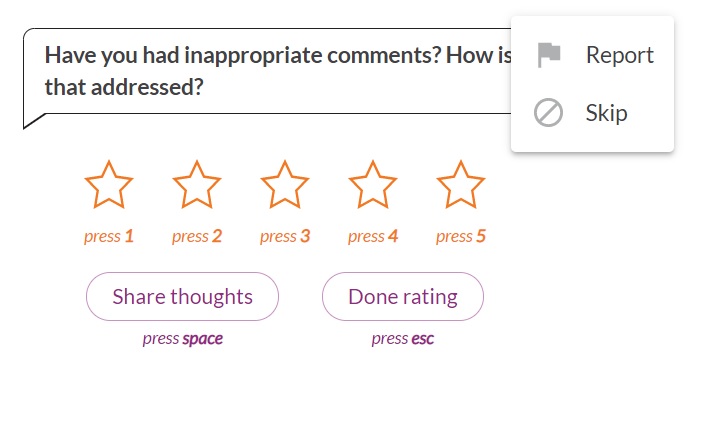 If a leader determines the thought is rude, harmful, or even irrelevant to the Exchange, they can then remove it from the Exchange.